Sri Lanka's Cricket World Cup team lacks confidence, 1996 World Cup-winning trio says
View(s):

Three of Sri Lanka's greatest-ever cricketers – Arjuna Ranatunga, Aravinda de Silva and Muttiah Muralitharan – strongly believe the current Sri Lanka squad for the upcoming World Cup cricket tournament lacks confidence and may not be fully geared to 'deliver the goods'.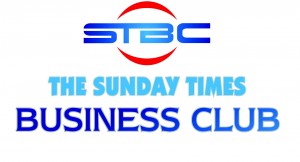 While expressing the hope, however, that Sri Lanka will – just like in the past where it faced similar odds and then managed to go into the semi-finals – reach the semi-finals this time too, the trio told an exclusive panel discussion presented by the Sunday Times Business Club (STBC) in
association with Cinnamon Hotels & Resorts on Monday, that there were serious issues of confidence, and in bowling and team management.
"When we were playing the dressing room was exclusively the preserve of the players – 15 in the squad – plus the coach. Now the dressing room has 12 outsiders. This is the level of interference," recalled Mr. Ranatunga, Sri Lanka's 1996 World Cup winning captain and now Minister of Ports, Shipping and Aviation.
He added that right now, following the defeat in New Zealand, local cricketers would be really struggling with their confidence.
On the other hand be believed that playing a few games in New Zealand recently also gave the Sri Lankan team a big advantage in terms of being familiar with pitch conditions, etc. But it was now up to them to learn from these losses, get over them and move together as a family.
Adding to this, he also indicated that improving the confidence factor was the responsibility of the seniors, while also commenting that he could not determine if the team was analysing its opposition correctly.
Problems in battling line-up
Mr. Ranatunga further noted that the Sri Lankan team also had a "major" problem with their batting line-up, with the senior players batting at one, three and four positions and, as a result, he opined that if we lose them, it's the end of the road. Suggesting an alternative line-up, he said that Mahela Jayawardene should be moved to fifth position and Lahiru Thirimanne, or even Dinesh Chandimal, should be in the fourth batting slot instead.
He also reminisced that, at the time of the 1996 world cup, players were "kept playing, allowed to play their natural cricket and given a safe berth in the side" going into the competition so they could develop more fully. He also added that he had a problem with the team's mindset nowadays, saying they were too focused on trying not to lose rather than having a winning attitude.
Mr. Ranatunga was joined in the discussion entitled "Will Sri Lanka repeat its '96 success?" by 1996 team mates Aravinda de Silva and Muttiah Muralitharan. Also in the panel were Kushil Gunasekera, Founder- Foundation for Goodness and Sunday Times Sports Editor S. R. Pathiravithana. The evening discussion was held at 8 Degrees, the floating restaurant on the Beira at Cinnamon Lakeside Colombo, which is the club's host hotel. Commercial Bank is a club sponsor. In his comments, Mr. de Silva, once considered one of the best batsmen in the world and who hit a match winning century in the 1996 final against Australia, said the current team, playing in the recent New Zealand series, lacked a little bit of the aggressive bowling in the middle overs. However, he also added that the pitches at venues like Adelaide and Sydney could help spinners, if the team played to its strengths.
He also said that, for example, when looking at the Australians, the bowling is their main point, and their batting is not what it used to be. So the best way to put pressure on them is batting first and posting a good total.
Bowlers lack killer instinct, too many all-rounders
Asked to comment on a suggested weakness in the the bowling department, Mr. Muralitharan was strong in his criticism of the bowling
composition in the team essentially lacking the killer instinct, which has been seen in the side losing the latest one-day series to New Zealand.
He said that there was now a tendency to put in too many all-rounders, stating that, to win a match, four bowlers were needed with part-timers picking up the slack. He further signalled that, without a proper bowling attack, no matter the all-rounders on the team, a big total could never be chased.
Asked to comment on which teams were favoured for the 2015 ICC Cricket World Cup, all three members of the 1996 Sri Lankan world cup winning team were essentially in agreement, identifying that South Africa and Australia were the hardest to beat, that New Zealand was peaking at the right time and that Sri Lanka 'always did well whatever said and done'. However, it was also noted that it was still a very open tournament, as India could suddenly become dangerous, and the West Indies still having a chance, even after dropping key players from their world cup team.
People management skills
At the same time, Mr. de Silva also commented that a priority for Sri Lanka Cricket should be that coaches have better people management skills. He also noted that one key area that is lacking in Sri Lanka is sports psychology, helping players build confidence, positively reinforcement of good behaviours, etc. He also added that the influence by politicians as well as favouritism by coaches, selectors and even players was hurting the game locally. As a result, he also signalled that foreign coaches may be a better option sometimes because they are able to work more independently, despite Sri Lankan coaches being equally, or more, knowledgeable and experienced.
In a related vein, when the panellists were asked to comment on corruption and match fixing in the cricketing world, Mr. Ranatunga stated that there was no longer an International Cricket Council (ICC), just the Board of Control for Cricket in India (meanng the Indian board controlled world cricket), which was also the richest, so it felt that rules did not apply. And this dominated corruption in the sport. However, there some consensus that players were now being made aware of rules pertaining to match fixing before each tournament, with Mr. de Silva further stating that younger players should not have their careers ended for making foolish, first time mistakes.
Mr. Ranatunga also said he was puzzled that Kusal Janith Perera was not in the 2015 cricket world cup squad, indicating that the Chief National Selector Sanath Jayasuriya (also a 1996 teammate) should be reminded that even Mr. Jayasuriya did not initially perform to the best of his abilities, despite being talented, the same too with Coach Marvan Attapatu (another 1996 teammate), but enough time was allowed for both to develop.
(JH)
Watch the video
To watch the video of the individual panellists scan the following link.