Royal astrologer sees stars
View(s):

If there was a Sri Lankan who was absolutely certain Mahinda Rajapaksa would win Thursday's presidential elections, it was his astrologer Sumanadasa Abeygunawardena. This week, however, he realised that what he foretold was wrong and his client Rajapaksa had to leave office with an unfinished term of two years and two months.

So, Mr. Abeygunawardena decided that he should sever his connections with the Government which had won him additional income. He resigned from the directorates of Independent Television Network (ITN) and the National Savings Bank (NSB). The embarrassment was too much for him to bear after the foreign media identified him as the "royal astrologer" and how Rajapaksa followed his advice to the letter. So he flew to Singapore for a break.

When Rajapaksa had been preparing to leave 'Temple Trees' to hand in his nominations last month, Mr. Abeygunawardena performed rituals before the President got into his car. He was last seen with President Rajapaksa when he went to cast his vote at Medamulana, his birthplace in the south.
---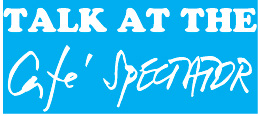 Top officer suddenly wanted city sealed off
It is sometimes difficult for some uniformed top brass to refuse orders from politicians.
This was perhaps the reason why he chose to tell his men, in so many words, that it was good for them to opt for a "Suba Anagathayak" or a "better tomorrow", the slogan of the Rajapaksa Government.
The message to pick the right candidate went loud and clear. However, the man learnt as the hours ticked by on polls day that things were going in the opposite direction from what he expected. So he thought the best thing would be to win the hearts and minds of the newcomers. He came out with a bizarre proposal — seal off the City of Colombo and thus prevent the defeated incumbents and their families from travelling past the cordon to go abroad.
A politico who was told of the move frowned on it. He told the man that he should not worry about such matters but to look after his business. He said they were there to take care of other things.
---
Lanka's Dominic: The man behind Lamborghinis and luxury houses
The Sri Lankan fascination for high-end super-luxury cars — as seen during the now defeated Rajapaksa era — has reached out all the way to the United States.
One of the most successful car dealers in New York is a Sri Lankan — Antoine Dominic. He runs a dealership in Long Island, New York, specialising in Rolls Royces, Bentleys and Lamborghinis.
As part of a "strategic alliance", he has teamed up with a real estate dealer selling luxury homes, prompting the question: "Does the house go with the Rolls Royce or does the Rolls Royce go with the house?"
The estimated price of a Rolls Royce Phantom Drophead is around $475,000 while a Lamborghini Aventador goes for $398,000. In 2013, Dominic is reported to have sold 45 Lamborghinis. As the Americans say: You do the math.
The broker for luxury homes, Shawn Elliott, who partners with Dominic, says the market for a $250,000 car and $5 million house is the same. "You don't buy a $250,000 car if you don't make a million dollars a year," he points out.
The 52-year-old Dominic, who is from Jaffna, came to the United States to study at Radford University at Radford in Virginia, where he earned a degree in accounting and later an MBA, according to his bio data. He is also a certified public accountant. After school, Dominic joined CompuDyne Corp., a maker of security systems at Annapolis in Maryland.
He rose through the ranks to become chief financial officer (CFO), and in 1995, moved to Excel Technology Inc., a struggling laser and laser systems company at East Setauket in New York, as CFO. He became the company's chief executive officer in 2000, engineered a recovery and sold it in 2008 before launching out into the car dealership.
---
How Police, STC workers stopped abuse of State resources
The architects of Divi Neguma must have got a rude shock when the police raided a Narahenpita store of the Sri Lanka State Trading Corporation which was assembling an order from Divi Neguma.
The order included aluminium sheets and packs of hard rations to be distributed in electorates in the Badulla District.
Some civic-minded employees, disgusted with the use of State resources and money to prop up the Government, informed the relevant authorities.
Before long the police were on the scene acting as they should be acting when laws are broken, ordering the staff at the store to stop the proposed transport of the items. Stop they did. And so Divi Neguma turned to divi besma.
---
Elephant Rajah, your god of money is dead
Poor Elephant Rajah must be shivering in his expensive shoes — not because of the British weather which is still a bit chilly.
It is all because the biggest Raja has fallen and with him will go his close relative who thought he could fly just the way he wanted and taking a few cabin crew with him.
Elephant Rajah was destined to control the ground traffic to this Wonder of Asia from all of Old Blighty. But now that deal is likely to come unstuck when the national carrier's board of directors is replaced and new hands with experience take over the joystick.
Elephant Rajah not only thought that money can buy anything. He must be worried sick now that genuine elephants are in the government at home.
Some of the staff manning the airline's worldwide posts must surely have lost their fly-smiles too. Just a few months ago it was at the home of a New York man that the assault that did not happen took place.
Some 27 guests and others are said to have signed a statement that they did not even see Chris Nonis slap himself and fall off the chair. These included some diplomats who are expected to lie abroad for the good of the country but not to protect some individual upstarts.
It would come as no surprise if Dr. Nonis was seen at the Savile Club enjoying a quiet champagne.
---
Intelligence chief resigns
Retired Major General Kapila Hendavitharana has resigned as Sri Lanka's Chief of Intelligence.
He handed in his letter of resignation to the Ministry of Defence on Friday, an official said.