Denying both fake and real violence
View(s):

Last week, I wrote about testosterone-filled bravura footballers who bite their opponents in the field (Suarez) and others who literally break their antagonists' backbone with an airborne challenge (Zuniga). You might have noticed I also mentioned ambitious young politicos (Dayasiri J and Harin F) and trophy-driven sporting high-speed demons (two unpronounceable Dutchmen) as belonging to the same breed and class of vulgar and violent antagonists. Least of this ilk, and the last mentioned, were a venerable breed of saffron-robed hooligans (nameless, faceless, booboos) masquerading as philosopher-priests and propagandists for a spurious purity of religion and race… not to say fatuously maintaining the right to retain one's own fundamentalism – while furiously challenging the privilege of others to build their own towers of Babel!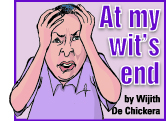 Two confessions
This week I want to admit I missed watching an interpretation of Mamet's Glengarry Glen Ross in the local English-language theatre circuit, for a reason related to the rotten milieu mentioned above. That there are some subcultures and hemi-demi-semi-civilizations which take violence (in whatever form) to a ridiculous height: That is to say, they adopt its postures and glorify its expressions to the point of adulation, or worship it in the same breath as they vilify its ramifications for society.
Then there is the comparatively small matter of confessing that I also passed up (somewhat more reasonably, I must beg to submit in my own defence) the chance to see lucre and lustfulness explored – or do I mean exploited? – at the garish and commercially gory production of Blood Money less than a few moons ago – for rather the opposite reason: That it didn't take blood and guts and toil and sweat and tears seriously enough. To each his own, I suppose? And there were many takers for potboilers of this ilk, one is reliably informed.
Downcast defence
Best, though, for all concerned, if I can essay some sort of apologetic explanation of all this before the thespian bloodhounds set their heart on tearing my liver and entrails out. Suffice it to say, dears, that in a world so full of gore and gametes, the uncomfortable truism that art admires and imitates life so closely makes cinema verité and the café society it so often reflects equally repugnant to the truly artistic and sensitive soul. There's only so much grist that the toughest disposition and roughest temperament can take. It makes my viscera churn in sympathy with the nay-saying censors and the nervous conservatives that your old drama reviewer can no longer stomach some forms of gruel offered for public consumption.
That is to say, it tends to make usually dyspeptic theatregoers metamorphose into insensitive bores who'd rather stay at home and look back in anger at the glory of things past… such as our Golden Age of Dramaturgy and bipartisan politics – rather than venture out for a night on the town and at the theatre. Then, only, to find that the killing fields of World Cup football, the deadly sporting arena of blood sports, and the cutthroat world of politics, had crept out of living-room conversations and martyred itself on some dimly lit stage. Imitation is the sincerest form of flattery, my dears.
Upshot
Most of this means that I missed a near irredeemable opportunity to see the likes of Shanaka Amarasinghe relish his freakish-salesman character's stygian darkness or Shanuki de Alwis wallow in her quite fetching saccharine dolorousness. Some of it suggests that I forewent that dubious pleasure with equal measures of sadism (it was perverse of me not to go) and masochism (it pained me more not to, but it was welcome respite in the end). Lots of it looks like I am conflicted about stage sex, real life, death denied to a democracy doomed to languish in some neo-autocratic/bureaucratic limbo. This, all of it; and being born again after a violent end as a jesting commentator into the nexus – nay, the Matrix – that is cultural and socio-political life in our schizoid new republic today.
A word to the wise
Much of the above will be obscure to many if not most of our readers. And by design at that, and not by default! So let me paraphrase for those who came in late…
I'm not keen to watch violent sports any more. I'm not a sucker any longer for vacuous, if well-produced, plays that trade on their audiences' palate for blood and penchant for excessive swearing or egregious sensuality. I'm no longer happy that political tiffs and reportage on petty politicos' fisticuffs have become cannon fodder for a society that is overfed on sensationalist aggression and malnourished as far as sensible nutrition and spiritual nourishment for a starved nation is concerned.
I'd be happier if the media – and the marketplace as much as the town square – would choose not to give rabble-rousers equal time with sensitive religionists who recognise that we do live in a constitutionally multicultural society to whose pluralistic nature our flag among instruments of nationality and emblems of statehood pay homage, if not lip service. I'd be glad to succour and support theatrical offerings – be these light entertainment or dark satire as they may – that did not reflect too readily the blasphemous and sacrilegious aspects of fallen or corrupted human nature (Aristotleian pity and awe being fitter for functioning democracies than demagogue-haunted post republics). I'd be grateful if we – a nation of television addicts and virtual community of online denizens – would realise sooner than later that human beings cannot bear too much reality. 'Nuff said…