For your eyes only: The spy battle
View(s):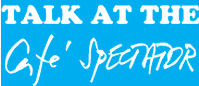 A ding-dong battle has broken out between the administrative boss and the operational chief in a spy organisation.The boss, insiders say, is livid and now 'returns to sender' some of the reports that reach him at various hours including midnight. The reason for this? The boss complains that they are not "credible" but the operational chief says, "I cannot just give him what he wants. I have to report on what we learn."
Amidst all this, the operational chief has won an uncharitable name — Night Rider, not Knight Rider, the American television series that ran in the 1980s. Some of his staffers gave him the title after they claimed he turns up in office only on late afternoons. He is then busy with the files and reports. It is after office hours that the conferences begin.
That meant the staffers had to remain in office after their off hours, sometimes till midnight or the wee hours of the next day discussing burning issues and how to recommend preventive measures. That included a few female officers who travelled from a distance. To make matters worse, they complain that they had to be in office on time the following day lest they get pulled up for being late.
The internecine battles came to a head recently when the operational chief blamed the boss' boys for failure to act over the recent incidents. That was at a top level meeting.
---
Wimal in Italy, wife in presidential entourage
National Freedom Front (NFF) leader and Minister Wimal Weerawansa is still at work trying to "kiss and make up" with the UPFA leadership. 
He has ended his boycott of Cabinet meetings and is speaking for the UPFA leadership. That was after making critical remarks and issuing a 12-point demand for the Government to comply.
Minister Weerawansa is away in Italy. However, the Minister's wife Sashi is a member of President Mahinda Rajapaksa's official entourage on visits to the Maldives and Seychelles.  President Rajapaksa sure knows the way to the hearts of his Ministers.
---
Lanka hires two more PR, lobbying firms in US
The UPFA Government has added two more public relations and lobbying firms, reports the widely accessed US website Politico.
Here is its account:  "The country has signed Foreign Agents Registration Act contracts with the Madison Group and Beltway Government Strategies. The Madison Group will work on 'assisting the Ministry of External Affairs with creating situation awareness of current affairs in Sri Lanka.'
"The Madison Group is taking $ 15,000 a month in fees for their services, plus expenses and bonuses for performance. The contract with Madison Group will last through June 2015 with the possibility of renewal. The country has also signed a contract with Beltway Government Strategies.
"That firm will 'manage Government relations activities of the principal and its current and future representatives or agents, according to the FARA contract. According to public records, the country has two other active FARA accounts with Thompson Advisory Group and the boutique lobbying firm Majority Group. Here is a flashback to when Thompson Advisory Group put a limo driver on the FARA contract with Sri Lanka: htt;://politico.co/1qEGyHP."
In another report, Politico adds: " A former Squire Patton Boggs adviser has landed at Nelson Mullins Rile and Scarborough LLP. "Lobbyist Vinoda Basnayake will be of counsel in the Washington DC office and chair of the firm's District of Columbia Government Relations Practice. He'll also help expand Nelson Mullins sovereign representation practice — working with foreign governments on advocacy issues. In his new role, he'll help domestic and foreign clients navigate the ins and outs of the D.C. municipal government – while also helping foreign governments with advocacy of all kinds.
"He was previously a special adviser at Patton Boggs prior to the merger with Squire Sanders where he worked on FARA and foreign government accounts for the firm. He has experience working in the D.C. government — serving on the board of directors of advocacy group DC Vote and as a pay oral appointee on the DC Small and Local Business Opportunity Commission……"
---
Post haste and waste
A multimillion-rupee new Postal Headquarters building was taking shape at D.R. Wijewardene Mawatha.
Now, the Postal Services Minister has recommended to the Cabinet that this building be demolished. The reason for the move is given as the adjoining Lotus Tower that is under construction for the Telecom Regulatory Commission.
Minister Jeevan Kumaratunga now wants a new headquarters building for the Postal Department to be constructed at Lotus Road, at the same premises where its offices are now located. Quite clearly a case of poor planning. However, insiders say the original area was being earmarked for another "development" project.
Welfare fund for journalists, artistes, writers
The Cabinet has asked the Legal Draftsman to draft legislation to establish a "Welfare Fund for Journalists, Artistes and Writers."
This follows a 'concept paper' submitted by President Mahinda Rajapaksa to his ministerial colleagues.
---
Iraq: EAM flashes red light
In view of the deteriorating security situation in Iraq, the External Affairs Ministry in Colombo advised Sri Lankans to "exercise extreme caution in travelling" to that country where Sunni rebels are waging a military campaign against the Shiite Muslims in a bid to gain control of the war-ravaged country.
In this regard, former US Vice President Dick Cheney wrote a stinging opposite editorial piece in the Wall Street Journal. He lambasted President Barak Obama's "failed" foreign policy in Iraq.
He appeared to have glossed over the fact that it was George Bush and Dick Cheney who were responsible for the invasion of a country which had no Weapons of Mass Destruction; nor was it involved in the 9-11 incidents. In the article, Cheney said: "Rarely has a US President been so wrong about so much at the expense of so many".
Sounds Churchillian, right? Asked for a comment, White House spokesperson Jay Carney shot back: "which President was he talking about?"
---
Hirunika, Malsha not at CM's workshop
The game of musical chairs continues in the Western Provincial Council.
When Chief Minister Prasanna Ranatunga left for France this week, he named Councillor Nimal Lanza as the acting Chief Minister.
The man who was named earlier was Upali Kodikara. He occupied the Chief Minister's seat at a Council meeting and had to be politely reminded by the Secretary to vacate.
Ahead of Mr. Ranatunga's departure, he hosted members of the Western Provincial Council to a three-day workshop at a hotel in Negombo.
There were around 60 members taking part. The only female member present was UPFA councillor Nirosha Athukorala. The notable absentees were Hirunika Premachandra and Malsha Kumaratunga.
---
Chopper goes to Pinnawela for Hakeem
A Sri Lanka Air Force Mi-17 helicopter had to land at the Pinnawala grounds last week to pick up Justice Minister Rauff Hakeem.
This was to fly him together with other UPFA Muslim politicians to Badulla where President Mahinda Rajapaksa was on a two-day visit.
The meeting was hurriedly arranged to discuss the situation arising from the ethnic violence in and around Aluthgama.
Others boarded the helicopter in Colombo. Hakeem, however, had to attend the funeral of a relative in Rambukkana.