When Wimal waves the wand again
View(s):

My Dear Wimal,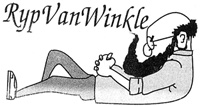 I am writing to you to congratulate you because I heard that you held your own May Day rally last week, instead of joining the Blues and Mahinda maama at their grand meeting in Colombo. Only you could get away with such a bold and daring decision, Wimal!
I heard you say at your rally that your decision to have your own meeting was because you didn't see eye to eye with Mahinda maama and the Blues about these casinos they are proposing. The Blues are saying there will be no new casinos, only hotels but you are saying you are not so sure.
What is a bit puzzling to me, Wimal, is that if you were really opposed to these new businesses, you could have voted against them when they were presented in Parliament. You didn't do that. You only kept away and among the hundred or so ministers, only that chap Champika had the guts to do so.
That would have got you worried, wouldn't it, Wimal? You couldn't let Champika take the moral high ground and become a hero in the eyes of the public, could you? After all that was your role — a role that you have tried to play all these years!
That was what you did when you left the Reds after being their most vociferous spokesman for several years. That came as a surprise but who could blame you for realising that you would have to wait a long, long time even to become a Cabinet minister if you remained with the Reds?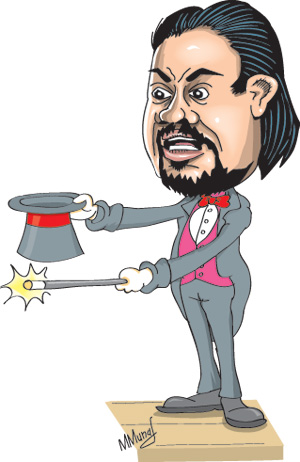 Then you became the Reds' harshest critic. That was a bit funny, to see you suddenly praising Mahinda maama when you had been criticising the policies of the Blues for a long, long time but then, you too have to sing for your supper, don't you?
Then there was that famous 'fast unto death' that you launched, protesting against the Commission of Inquiry appointed by Ban Ki-moon to probe so-called 'war crimes' in Sri Lanka. For a moment, you stole the show and some even had genuine concerns for your health.
You did say before launching the fast and setting up shop outside the UN office in Colombo that you would die rather than allow a UN probe in Sri Lanka. Anyway, if anyone thought that you would achieve what Mahathma Gandhi did in India, they would have been greatly disappointed.
When Mahinda maama visited you after just three days and offered you a glass of water you meekly accepted that — and called off the fast. On that occasion, Wimal, you dashed the hopes of many people who saw you as a patriot — why, even that Tiger chap Thileepan had more courage than you did!
The happiest man after that must have been Ban Ki-moon, because his panel could continue — and they did, making some damning comments about our country. Of course, the makers of Lemon Puff must have also been happy because I am told they too got some free publicity from the event!
Then there has been the other odd slip-up from time to time, which has shown us who the 'real' Wimal is. Why, remember when the general public found out that you hadn't been to Sigiriya and you tried to explain matters, saying you 'didn't have the time' to visit the rock?
You are a much busier man now, so I guess you haven't still seen the lovely ladies there. Maybe you should take time off from your job and join a group of fifth grade children on one of their school trips to fill that little gap in your CV, Wimal.
Then there was the time when you, of all people, were invited as a Chief Guest at a literary awards festival and the erudite man that you are, you said that 'The Old Man and the Sea' was written by Guy de Maupassant, instead of Hemingway.
In most countries, you would have had to resign after committing a blunder like that because the level of your ignorance was such that it would call in to question your ability to be a minister but fortunately, you live in a country where even Mervyn is a Minister — so you got away with that too.
Therefore, I'm sure you will survive this latest gimmick of holding your own May Day rally. And if anyone wants to take you to task for that, you could always ask why you are being disciplined when Champika who voted against the Blues is allowed to go free?
So, we look forward to hearing more from you in the future, Wimal. And please do tell us what you propose to do now that Navi Pillay is preparing her own inquiry into our so-called 'war crimes'? Another fast unto death, perhaps? If so, I'll ask the Lemon Puff chaps to get ready…
Yours truly
Punchi Putha
PS: I heard you say at your May Day rally that if the Blues won't listen to you, you would go your own way. That will be easy, won't it, because if you quit the Government, you could leave, taking with you the entire membership of you party, packed into a three-wheeler?