Two faces, two names for mysterious force in EAM
View(s):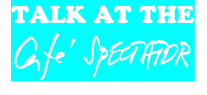 The External Affairs Ministry (EAM)) now has a "Human Rights Division" masquerading as a "Human Rights Taskforce"; or, a "Human Rights Taskforce" masquerading as a "Human Rights Division." Those who set it up cannot seem to decide.
The Human Rights Division or Human Rights Taskforce, whichever, authoritative sources say, was set up earlier this year as an excuse to continue employing several "CHOGM consultants". These well -connected young men and women were hired before the Commonwealth Heads of Government Meeting in 2013 and received fancy allowances.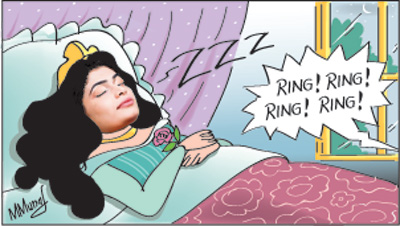 Some of the employees of the EAM's new Division/Task Force still hand out business cards that call them "Consultant Taskforce Secretariat for CHOGM 2013″. Among the facilities allocated to the Division/Task Force are vehicles with drivers. It was not immediately certain how the office continues to be funded.
These matters came to light through the EAM's own internal directory. The Ministry already has a division that does work related to the United Nations, multilateral affairs, human rights and conferences. It is housed within the EAM building in Colombo Fort.
But on the final page of the directory, it is learnt, are the telephone numbers of another section called the Human Rights Division. That office is not based in the EAM building but in Block 4 of the BMICH. Most others in the Ministry are unaware of what the division does, who works there or how many.Block 4 of the BMICH was the space rented out by the EAM for the Commonwealth Heads of Government (CHOGM) Secretariat.
And, bizarrely, the head of the Ministry's new Human Rights Division is listed in the directory as "Chief Executive Officer (CHOGM 2013) Mr. K.V.P. Ranjith de Silva".  A woman who answered Mr. de Silva's landline said this was not the Ministry's Human Rights Division but the CHOGM Secretariat. She said it was necessary to continue maintaining a CHOGM Secretariat because Sri Lanka is Chair of the Commonwealth for the next two years; and because the country was host to the World Conference on Youth which concluded in Colombo this week.
If the Sunday Times wished to contact the EAM's Human Rights Division, she said, it should call the EAM. She seemed unaware that Mr. de Silva was, according to the Ministry's own directory, the CEO of the mysterious new Human Rights Division. Meanwhile, the EAM's Acting Additional Secretary (Protocol, West and Human Rights) Majintha Jayesinghe is reportedly listed under the Human Rights Division as "Director General/HR TAF". The HR TAF is a reference to a Human Rights Taskforce.
This is the first time such a Taskforce under the EAM has ever been mentioned. Its formation had not been announced publicly and few in the EAM know of its existence, what it does or why it hires space at the BMICH. Sources said the directory refers to Air Vice Marshal Mohan De Zoysa as Director/HR TAF. When contacted, he confirmed that the Taskforce had been set up in January 2014 and is "a low-profile setup". He first said they came directly under External Affairs Secretary Kshenuka Senewiratne and then said they were under the purview of EAM Monitoring MP Sajin de Vass Gunewardena.
A staff of around 15 worked for the Taskforce, the Director said. Some were former CHOGM consultants, some were from the Ministry and some were from the Lakshman Kadirgamar Institute. Some were new recruits. The Taskforce ostensibly advises the President and the Ministry on human rights affairs as well as conducts research.
Air Vice Marshal De Zoysa said he could not comment any further as he did not know whether he was authorised to do so. He also said that, to visit the Division/Taskforce, the media would have to get permission from the EAM. It is still not clear why anybody would need a Ministry's permission to visit a Division — or is it a Taskforce? — that is presumably funded by public monies.
Internal EAM sources said they "hadn't seen the colour" of those who work at the Division/Taskforce. "Sometimes, they appear at events and ask us questions but we don't really know what for," said one official on condition of anonymity. "We now know that some people are being paid but not how much or what their output is." Others brushed it all away as a "sign of the times". "There's really no process, procedure or accountability anymore," said one official. "What has happened here is no different," he said.
---
May Day heroes: Not only Maithripala, Basil also
It was kudos for Minister Maithripala Sirisena when the Government Parliamentary Group met this week.  It was chaired by President Mahinda Rajapaksa. Mr. Sirisena, General Secretary of the Sri Lanka Freedom Party (SLFP), was praised for the arrangements he made for the UPFA May Day rally.
That was to see Minister Pavithra Wanniarachchi raising issue. She said that commendations should also go to Economic Development Minister Basil Rajapaksa. This was endorsed by Minister Felix Perera. President Rajapaksa was to observe, "yes, yes, I also agree. Minister Rajapaksa put in a lot of effort."
---
President raps the sleeping beauty
Western Provincial Councillor Hirunika Premachandra was a disturbed person this week. She had heard that there was a Presidential missive over her sleeping habits.
She was angry at the household staff who had told President Mahinda Rajapaksa, when he telephoned for her, that she was still asleep. It was 10.30 in the morning.
It had prompted the President to ask whether she could do politics by sleeping late every day.
---
Rail collisions: Signal failure or double-vision drunks
A number of developed countries are experimenting with faster trains to provide an efficient service to commuters. Among them are in China and France.
However, in Sri Lanka new records are being set by trains travelling on the same track in opposite directions. At least two head-on collisions have occurred in Potuhera and Alutgama during the past two weeks.
Some senior Railway officials are voicing fears that more accidents are waiting to happen due to faulty signal systems and a number of other causes.
A public disclosure on one such cause came this week from Railway General Manager B.A.P. Ariyaratna. He said railway employees including engine drivers were found under the influence of liquor whilst on duty. In one instance, he said, one of those found drunk was the driver of an Inter-City express train.
"The media should know about these things," Mr. Ariyaratna said. However, he did not say what measures were being taken to overcome the situation. One senior Railway official said pressure from politicians was one of the reasons why disciplinary action could not be taken.
A passenger in the observation coach of the Colombo-Badulla train described the conduct of a ticket checker. He was so drunk he offended most passengers including foreign tourists. He was in uniform but could not walk straight, the passenger said. He swayed from one side to another and nearly fell on a passenger, he added.
---
Wimal says pooja led to Packer brawl
Minister Wimal Weerawansa addressing his National Freedom Front convention last Tuesday referred to the street brawl between casino mogul James Packer and his former best buddy David Gyngell. "Packer loosing teeth in this brawl was a direct impact from Adhistana Pooja's by monks who were against putting up casinos here," the Minister said.
---
More FEB space in Sri Lankan missions
In many a Sri Lankan diplomatic mission in West Asia, including Gulf countries, staffers are busy running about with tapes measuring floor areas.
This is the result of a circular sent out by a top bureaucrat in the External Affairs Ministry to determine how much space each of the Foreign Employment Ministry officials stationed in those missions is occupying.
They say the bureaucrat is acting on a directive given by the 'other' minister, not her own who was busy having an extended holiday Down Under.
It is not immediately clear why this is being done, but the suspicion is that there have been complaints that the Foreign Employment Bureau officials have been given step-motherly treatment by the Foreign Office folks.