Conjuring the aromas of those Jaffna kitchens
View(s):

Book facts: Before it's all forgotten by Shivahari Sellamuttu. Reviewed by Ilica Malkanthi Karunaratne.

'Before it's all forgotten' is the title of this special cookery book by Shivahari Sellamuttu. It is special because it takes readers not only through the delicious cookery of the north of our country, but to Jaffna itself. Jaffna is described, with dedication and love, as it was through her eyes and ears, in all the time it was her home, during those memorable, unforgettable years of her schooldays.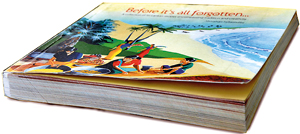 The indelible imprint of those childhood years, influenced Shivahari to make cookery the major role in her life and she began a restaurant, named 'Shivahari's' in Melbourne, when she migrated to Australia in the 1970's. The difference in this cookery book is that one learns not just the specialities of northern cuisine, but also much about her parents and grandparents on both sides of her family. Her favourite childhood pastime had been spent in their kitchens, learning to cook and imbibing those special aspects of treasured family recipes and the little tricks of that particular interest. Each chapter in the book is preceded by anecdotes, connected with the recipes, which have remained as special memories through her journey in life. 
After selling her restaurant, she worked as a resident Chef in several famous restaurants and gained invaluable experience in International cooking. Shivahari now uses her expertise in cooking as a private caterer of popularity and repute.
This book contains family favourites with recipes passed through from one generation to another, and also others with an international flavour. Each recipe has a beautiful coloured photograph of it on the opposite page. Through her book, she has given us the opportunity, to delve into the diverse versatility of northern delicacies. Some of us have had the privilege of tasting these, and all of us have heard about them.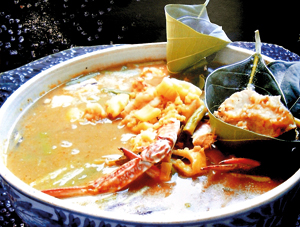 Shivahari, through her writing and knowledge takes us on an incredible journey through the kitchens of her family in the past. Cooking is a fine art which she excels in combined with a relentless pursuit of perfection, determination, a love for her family and ancestors, and the place of her birth and heritage, which shines through her words. 
She begins with favourite starters and soups like Kool, similar to the famous French Bouillabaisse, spices and curry pastes. We learn how the word curry originated from the Tamil word 'Kari' which refers to any food cooked in a curry sauce. We learn how curry pastes were made and preserved in pre-refrigerator days, by placing clumps of rock salt on them. How boiled eggs were pricked with a karapincha stem before being made into a curry. She confesses to a fascination with India and has also included some South Indian recipes which she learned while visiting her sister in Chennai.
This cookery book is a must, not only for those interested in cooking but also for those who would like to know more about the customs and traditions of the north of our country, so long devastated by war and destruction of one sort or another, but whose scenic beauty and cuisine has continued to thrive through it all and will live forever in the hearts and minds of all those associated with the north of our emerald isle.
Follow @timesonlinelk
comments powered by

Disqus