Kavinda padded up for captaincy
- David Stephens , Pic by Amila Gamage
View(s):
Young Peterite Kavinda De Tissera is faced with a fresh and stern test this cricket season. Bestowed with the honour of captaining the school's Under 17 team, Kavinda will not only have his skills as a middle order strongman measured, but also his ability to lead and make quick and effective decisions.
The task though, does not seem to overly daunt the youngster as he bounces through practices like a ball of energy. Understandable, given his experience with the game, having played since he was in grade six, and his reputation for being one of the side's chief batting anchors.
"I started playing in the Under 13 team in division two. It was my father who encouraged me to get into the game. When I was small he was my first coach. Then I also started playing at NCC under Lionel Mendis. After that I continued playing for school and kept on improving," Kavinda explains.
Under his present coach, former national player Keerthi Gunaratne, Kavinda has seen his game further blossom and he has now learned to relish his role in the batting order, coming in at number four to inject stability into the innings.
"My style of batting is not very aggressive. When I first come to the crease I try to take singles. Only after I have settled do I then go for my shots in the last few overs," he reveals.
This tactic served him immensely well in his innings against Rahula College Matara, in which he said he steeled himself to remain at the crease until the end of the innings regardless of what occurred around him. He achieved this goal in a truly masterful fashion, finishing off unbeaten on 61 of 67 deliveries.
Considering his batting position, it is no surprise that he reveres as cricketing idols middle order batting legends Kumar Sangakkara, Mahela Jayawardene and Ricky Ponting.
His calm demeanour out in the middle however, is not solely the secret to his success, but rather this is borne from an unrelenting work ethic that sees him expend several hours a week fine-tuning his game.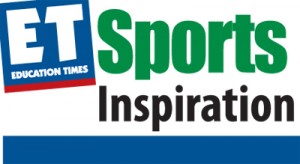 Kavinda explains that aside from the regular regimen of practices four times a week, he also works with his friends and assistant coaches, frequently asking them to bowl to him in the nets as well as for any words of advice.
It is with this acquired guidance, skill and confidence that Kavinda looks to tackle his new role as the Under 17 side's captain. However, his job will be made enormously easier by the fact that he has a highly-competent coach and an extremely talented team backing him.
He also has the experience of playing under numerous other gifted captains through his school cricket career.
"They (his past captains) were very responsible and talented, and the players respected them for who they were not just because they were strict," he says while describing their merits.
Nevertheless, he also wants to influence the team with his own style of captaincy, through which he says he will "help the players improve in their cricket and motivate them and get the best out of them."
"Most of our players do not have much experience but they are very talented batsman and bowlers. So I definitely think we can win a tournament."
Captaincy aside, Kavinda wants to continue his rapid growth in the sport, not just as a batsman but as an overall contributor to his team. This he says, along with the continued support of his coaches and parents, will go a long way in enabling him to realize his long-held dream of playing upper-level club cricket and eventually representing Sri Lanka on the world cricketing stage.
Follow @timesonlinelk
comments powered by

Disqus