Sri Lanka's International Design Education REVEALed by AOD!
View(s):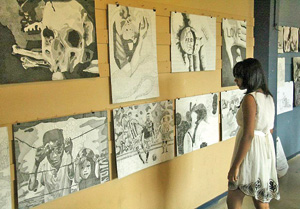 AOD (Academy of Design) – Sri Lanka's international design campus, is showcasing its graduating class of 2012 with an internationally curated exhibition; REVEAL 2012.
With REVEAL 2012, AOD will be demonstrating the remarkable results of the international standard education offered at their campus. REVEAL 2012 includes contemporary works in fashion, interior design and graphic design by the AOD design graduates whose degrees and curricula are directly from the Northumbria University School of Design UK – one of the top 5 design schools of Europe. The exhibition also features the work of AOD's first group of photography students who have been trained with technical and creative education in par with international standards.
The exhibition will provide a rare opportunity for prospective design students to view the design work by graduates and get a comprehensive insight to the project work, curricula and education at AOD. REVEAL will also be a great occasion to talk to the graduating designers and get their opinion and comments on receiving international design education in Sri Lanka at AOD.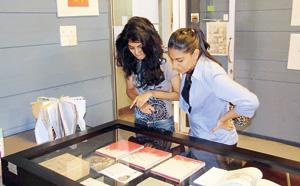 AOD's admission counter will be open at the event for the 2012/13 intake of degrees in fashion, fashion marketing, graphic design, motion graphics and animation and interior design.  In the aim of making international design education more accessible to Sri Lankans, there will also be a prospect to discuss possible bursaries and scholarships at the event.
AOD extends an open invitation to the general public, young students who are interested in design and all art, photography and design enthusiasts to come witness Sri Lanka's best, young design talent, at REVEAL 2012. REVEAL2012 will be held at the Park Street Warehouses in Colombo 2 on the weekend of 4th and 5th August from 9am to 5pm. For More information call AOD on 11 5867772/3 or log on to www.facebook.com/aodsrilanka
comments powered by

Disqus