With blatant disregard for the welfare of hundreds of families in the Laggala area, trucks transporting loads of sand from the Mahaweli river speed raising clouds of dust on an almost daily basis.
This has created a major health hazard for people living in the area.
More than a 1,000 trucks ply the 8 km stretch of road on a daily basis from Vilgamuwa — the sand collection point — with the village of Laggala being worst affected. Residents claim many have fallen sick with respiratory diseases while some have chosen to leave their homes to escape the constant exposure to dust that was making them ill.
Villagers said complaints to local government authorities or politicians in the area had not brought any positive results as most of them are engaged in the business of transporting sand.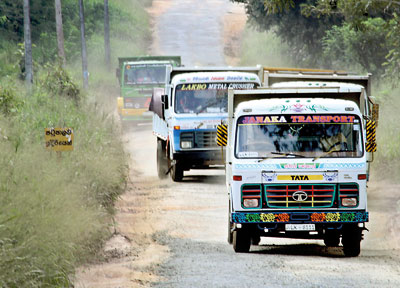 With callous disregard massive trucks raise clouds of dust as they pass through human habitat.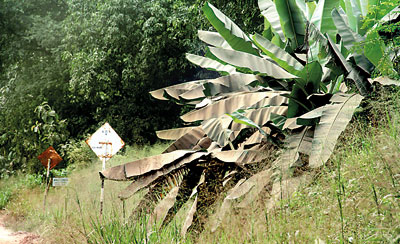 The dust-covered trees tell their own tale.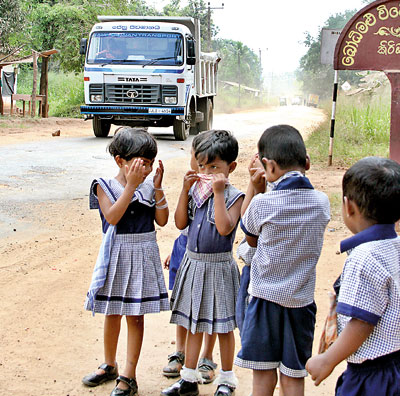 School children cover their faces as an approaching truck raises clouds of dust.