The year 2010 will be an unforgettable year for moviegoers who are anticipating the latest Sri Lankan, Hollywood and Bollywood movies. While a number of cinematic endeavours of young debut filmmakers are slated to hit the Sri Lankan theatres, another set of the latest worldwide Hollywood releases are slated to be screened here as well.
One of the leading Hollywood movie distributors, CEL circuit cinema will show some of the same day releases like 'The Wolfman', 'Iron Man 2' and 'Shrek-4' in its leading theatre Majestic cinema and other cinemas around the country.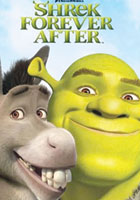 Shreik 4
The remake of the 1941 classic horror film, 'The Wolfman' directed by Joe Johnston will be released here following its worldwide release on February 12, 2010. It stars Benicio del Toro, Anthony Hopkins, Emily Blunt, Hugo Weaving and Art Malik and is produced by Scott Stuber.
'Iron Man 2', the second of the trilogy based on the Marvel Comics character is another upcoming 2010 American superhero movie scheduled to be released in May 2010 worldwide and also in the CEL circuit.
Directed by Jon Favreau, the film stars Robert Downey Jr. as Tony Stark, a billionaire industrialist and master engineer also known as the superhero, Iron Man.
The final film in the Shrek series 'Shrek 4', 'Shrek Forever After' or 'Shrek: The Final Chapter', is also scheduled to be screened at Majestic cinema Colombo this year. The last chapter of the box office record animation movie is directed by Mike Mitchell according to the story of Tim Sullivan. Like the first three Shrek films, the movie is based on fairy tale themes.
In the Sinhala movie line up in the CEL circuit cinemas; following 'Sudu Hansi' which is now being screened, Ananda Wickramasinghe's 'Hadawatha Mal Yayai' will be screened. While Channa Perera stars opposite Cathurika Peiris, Sanath Gunathilake, Rajeew Nanayakkara Mahinda Pathirage and Rathna Sumathipala are to be played in the stellar cast, the film is produced by Thilak Kodikara for Nuwandara Films.
This will be followed by Lalith Pannipitiya's 'Sangili', a film that features Dulani Anuradha, Sanath Gunathilake, Saranga Dissasekara, Veena Jayakody, Wimal Kumara de Costa, Neil Alles, Lionel Wickrema, Kumudini Adhikari and Rebecca Nirmalee in the main cast. Scripted by A. H. Karunaratne, 'Sangili' is produced by K. G. Shirani Dias.
The two other movies by acclaimed director, Boodee Keerthisena will also be screened in the CEL circuit cinemas. Boodee's latest movie 'Maathaa' will be screened first while the long awaited 'Nimnayaka Hudekalawa' will follow it.
EAP cinema, well-known for its popular films has a line up of Sinhala, English and Hindi movies throughout the year 2010. It will screen English movies, animation feature 'Alvin and the Chipmonk-2' and 'Robin hood' while two Hindi movies 'My Name is Khan' and 'Kite' are scheduled to be screened too.
The animation feature 'Alvin and the Chipmonk-2' directed by Betty Thomas is one of the main Hollywood movies that are in the line up of EAP circuit Liberty cinema. The film stars Justin Long, Zachary Levi, Jason Lee and Anna Faris.
The much anticipated 'Robin Hood' an upcoming epic film based on the Robin Hood legend is directed by Ridley Scott and stars Russell Crowe in the lead. The international release scheduled for May 14, 2010, the film also stars Cate Blanchett, William Hurt, Mark Strong, Mark Addy, Oscar Isaac, Danny Huston and Eileen Atkins in the rest of the cast.
The EAP Sinhala movie line up has a significance for 2010 as it would introduce a number of newcomers including producers and directors to the Sri Lankan cinema.
Sandun Rajakaruna's maiden film 'Uththara' is produced by Vajira Rajapaksa and stars Sanath Gunathilaka, Suraj Mapa, Hashini Gonagala, Shan Bandu Weerasinghe, Sarath Chandrasiri, Anton Jude, Daya Alwis, Wasantha Kumarasiri, Vishaka Siriwardana, Maureen Charuni and Rebecca Nirmalee.
Scripted by Mahesh Rathsara Maddumarachchi, Chandana Dharmapriya is the cinematographer, Chamikara Bokaragoda does the art direction and Narada Dhananji Thotagamuwa is the make up artiste.
Next in line for the EAP circuit is 'Mago Digo Dai', the debut production of film importer and distributor Janitha Marasinghe. Introducing Gamini Susiriwardena of 'Sirasa Super Star' fame to cinema the comedy also played by Vijaya Nandasiri and Anarkalli Aakarsha along with Sanath Gunathilaka, Ronnie Leitch, Anton Jude, Sunil Hettiarachchi, Wasala Senarath and Ramesh Uvais. It is directed by Lal Priyadeva.
'Suwanda Denuna Jeewithe' (Fragrance of Life) is yet another movie scheduled to be screened on the EAP circuit and it would introduce another new director Dhammika Siriwardana. Pooja Umashanker and Roshan Ranawana play the lead roles in the movie.
The children's film 'Tikiri Suwanda' is the maiden direction of producer Sunil Aruna Weerasiri' that is in the line of EAP circuit. The film also introduces child-artistes Maleesha Samaratunga and Pramodh Mihiranga Weerasiri to the Sinhala cinema together with Harshana Madhawa Perera who makes his debut as a playback singer.
A top cast includes experienced Joe Abeywickrama, Anula Karunathilaka, Jayalal Rohana, Giriraj Kaushalya, Duleeka Marapana and Ramya Wanigasekara.
Award winning filmmaker Bennet Rathnayake's latest film 'Ira Handa Yata'portraying the ethnic war that prolonged for nearly three decades will be released this year.
Co-produced by Samanmalee Hewamanne, it stars Oliver Fernando, Ruwan Jayasinghe and Indika Wanigasekara, 'Ira Handa Yata' is played by Tasha Darshani, Saumya Liyanage, Kaushalya Fernando, Damitha Abeyratne, Chandani Seneviratne, Swineetha Weerasinghe, Bimal Jayakody, Mahendra Perera, Palitha Silva, Veena Jayakody, Jagath Benaragama, Suminda Sirisena and Benette's son Udara Ratnayake.