Lion City wins in 'Fortune' poll
Singapore has earned the top spot on For tune's 1998 list of Asia's Best Cities for Business.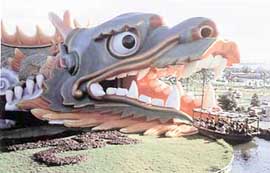 Internationally, London heads Fortune's European list and, for the second consecutive year, Santiago is number one in Latin America. The Best Cities for Business list is featured in Fortune's November 23 issue.
Rounding out the top 10 North American cities are Austin ( #1), Las Vegas (#2), Salt Lake City (#3), Phoenix (#4), San Jose (#5), Raleigh (#6), Portland (#7), Atlanta (#8), Denver (#9) and Grand Rapids (#10). Raleigh, Atlanta and Denver also finished among the top 10 on last year's list. The 1998 list sees newcomers Las Vegas and Grand Rapids, marking their first appearance on the Fortune list.
This year's Best Cities for Business spotlights boomtowns, cities that have encouraged explosive growth over the past several years. Seven of the 10 boomtowns are located in the West and, reports Fortune, most of them wouldn't be "becoming" were it not for the strong presence of tech businesses. In Phoenix, for example, high tech is now the largest economic growth sector in this city of 2.8 million people.
In determining its list, Fortune editors examined the business climate of each city by measuring such factors as the number of new business and the increase in employment at firms, the amount of venture capital raised, the rate of job growth and the largest private employer.
Fortune also looked at cost of living factors, such as private school tuition and the increase in the number of homes valued at $ 500,000, as well as such quality of life issues as the local violent crime rate, the hottest bars and the number of days of poor air quality.
Austin's reputation as a booming technology hub is rapidly growing. The number of software firms headquartered in the city has risen from 177 in 1989 to over 600. Of the city's 57 publicly held companies, 32 have staged their IPOs since 1994. It's most famous success story, Dell Computer, is the region's largest private employer, with 65% of the company's workers based in Austin.
For the entrepreneurs in Austin, Fortune notes, having a presence like Michael Dell in town is simply icing on the cake. "Dell is like the anchor store in a mall," says Cliff Sharples, CEO of the Internet retailer Garden Escape. "It's driving so much of the economy and providing a sense of excitement and growth."
On a percentage basis, Las Vegas, second on the Fortune list, has ranked among the top 10 U.S. cities in job creation and population growth since 1990. While the city remains a big attraction for gambling and non-gambling upscale vacationers, it has also earned a name for itself as a top convention town.
The city has 4.8 million square feet of meeting space and plans to expand its convention facilities nearly 30% by 2000. It is also host of Comdex, the nation's largest computer and technology trade show.
Software companies used to dominate Salt Lake City's tech scene, but now hardware manufacturers are gaining a foothold as well. Finishing third on the Best Cities list, Salt Lake City is home to a progressive high-tech business community. Its University's Research Park has generated scores of computer and biotech companies. Salt Lake City is the site of the 2002 Winter Olympics, an event which will significantly boost its economy.
On the international front, London is the top European city with the best business environment, followed by Paris, Glasgow, Zurich, Geneva, Amsterdam, Oslo, Nice, Frankfurt and Munich.
Asia's best cities for business are Singapore, Tokyo, Osaka, Hong Kong, Auckland, Sydney, Melbourne, Seoul, Taipei and Pusan.
In Latin America, Santiago won first-place honours, with Monterey, Buenos Aires, Rio de Janeiro, Mexico City, Sao Paulo, Cuidad Jarrez, Brasilia, San Juan and Caracas rounding out the top 10.
Fortune created its list of boomtowns with the assistance of the Business Location Practice of Arthur Andersen. In compiling this list, Andersen used three kinds of research: (1) a survey of executives worldwide, (2) a survey of economic development organizations for 160 cities, and (3) independent research collected by Andersen's offices.
The information was analyzed to select cities that satisfied basic business - location needs and also demonstrated significant growth and wealth creation over a five- to-ten- year period. Fortune made the final ranking decisions, incorporating the results of Arthur Andersen's work with information and analysis supplied by writers and researchers. Arthur Andersen's research highlights are available on the Internet at WWW arthurandersen,com./Best Cities.
(Courtesy Fortune)
---
Briefs
Union Bank certified for ISO quality
Union Bank becomes the first bank in Asia to gain ISO 9002 certification.
The quality management system which covers Corporate Banking, Personal Banking, Credit, Treasury, International Operations and Electronic Delivery practiced at Union Bank is in conformity with the standards prescribed by the International Organization for Standardization (ISO).
The certificate of approval was granted by BVOI (Bureau Veritas Quality International) an internationally reputed certification body based in Paris.
Pioneering collective weavers
The Vocational Training for Rural Women and Youth (VTW) project has undertaken the pioneering task of forming a weavers' collection consisting of a cross-section of the handloom industry's government, co-operative and private sector handloom producers in the Central and North-Western Provinces.
The VTW, which aims at improving the living standards of rural women and youth, selected the handloom industry as one that offered significant employment opportunities to rural women in the North-West and Central Provinces of Sri Lanka.
Futurekids opened in Ratnapura
Informatics Information Systems (Pvt) Ltd., one of the main figures in the IT Industry has been appointed the franchise holder for Futurekids in Sri Lanka.
Futurekids, one of the world's leading children's computer learning programs for the 4-16 age group with branches in 75 countries, opened a centre in Ratnapura Town recently.
Since its launch in June this year, Ratnapura centre is the fourth to be opened in Sri Lanka. Futurekids now has a total enrollment of more than 500 students in its centres in Nugegoda, Bambalapitiya and Kandy, says a news release.
Informatics Information Systems is a member of the Informatics Group of Companies.
Browns and Olympus - The perfect click
Brown and Co. Ltd., have obtained the distributorship for Olympus cameras - the world renowned market leader.
Suraj Fernando - Managing Director, Browns, said that their decision to enter the camera market was influenced by the need to have a complement of duty-free merchandise at the two company outlets.
Browns through HNB offers the 'Uda Tharuwa' easy purchase scheme at low interest rates.
Star Awards for Harcourts best
Harcourts "star awards" their way of recognizing the talents and contributions of their personnel, will be held at the BMICH on November 29. The chief guest will be Sri Shiv Shankar Menon, High Commissioner of India.
Harcourts, founded in 1990 is one of the top runners in the pharmaceutical industry in Sri Lanka. Over 75 Medical Representatives and Managers from the core of the Marketing Operations, says Company release.
Group Chairman, Ahamed Rheyes, a prominent figure in the pharmaceutical industry, says: 'we have evolved a system that gives weight age to skills, contributions and value-additions rather than seniority of service'. Innovative approach to problem solving has helped the company in recording faster growth.
Chartered Status for Marketing
The Chartered Institute of Marketing has been awarded individual Chartered Status to its members based on fulfilling certain professional development criteria.
The Institute is happy that a dynamic professional in the business world, Chairman and Managing Director of Singer Sri Lanka has been conferred an honorary fellowship.
---
China waves in Maersk Line and P&O Nedlloyd
The Chinese Ministry of Foreign Trade and Economic Co-operation granted international forwarding business licences to P&O Nedlloyd and Maersk Line as of Oct. 30.
Following this, P&O Nedlloyd is expected to set up a wholly-owned logistics company in Shanghai in the near future. Maersk already has a logistics subsidiary in China. They are the first non-American foreign shipping companies ever to receive forwarding licences from the Chinese government. Only American President Lines (APL) and Sea-Land Service were granted such licences previously.
The Chinese goverment tightly restricts the entry of foreign companies into the forwarding market in China. As a matter of principle, it grants international forwarding licences only to joint ventures of foreign interest in which the Chinese partners have equity shares of more than 50%.
This restriction does not apply to American shipping companies, however. Thus, ACL Logistics and Buyers Consolidators, 100%-owned subsidiaries of APL and Sea-Land, respectively,were granted forwarding licences by the Beijing goverment earlier.Japanese shipping companies are at a disadvantage to their US and European counterparts in this regard, as they are required to obtain forwarding licences through their joint ventures with Chinese interests at present.
P&O Nedlloyd calls its just-granted licence a "logistics licence." But as the permitted business scope covers cargo booking, containing vanning/devanning, warehousing, signing of cargo receipts, freight collection, container repairs and contracting with trucking companies, it is apparently a forwarding licence under the Chinese regulations.
It took about half a year for P&O Nedlloyd and Maersk to obtain the licences. They applied for the licences through Mercantile (China) Logistics Services Co. and P&O Nedlloyd (China) Ltd., respectively, last spring. Mercantile (China) Logistics is amember company of the AP Moller group to which Maersk also belongs, while P&O Nedlloyd (China) is P&O Nedlloyd's own agent in China.
---
Hanjin KCT upping box volume
Hanjin says its new 100 billion won container terminal at Kamcheon (KCT) has gone from accepting 13 ships and handling 14,753 TEUs of freight in January, to taking 31 ships and handing 37,500 TEUs in May.
The new facility, which has shown a 2.54-fold growth since the beginning of the year, has many advanced terminal operation devices including an automated gate system. It also has a voice automated information guide which is available 24-hours a day and informs users of ships' entry and departure schedules as well as the present whereabouts of containers.The facility is said to be contributing well to better customer services and is helping the backlog of freight in the port of Pusan.
The terminal was inaugurated as South Korea's first public container terminal on November 8, last year but was not in full service until the beginning of this year.
Equipped with four over-Panamax-type gantry cranes, the facility can house two containerships in the 50,000 ton class at the same time.
---
IFA Chief on image building mission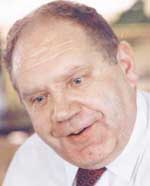 Chief Executive, IFA and IAB, J. Malcolm Deen was here last week on an image-building mission. He is on the first leg of a South Asian and South East Asian tour to 'improve the profile of the IFA,' Mr. Deen told The Sunday Times Business in an interview.Of IFA's 10,000 strong membership only about 20% are outside the UK. But of this 20%, membership is strong in Hong Kong, Malaysia, Singapore and Sri Lanka. In contrast CIMA (Chartered Institute of Management Accountants) has a 60,000 worldwide membership."CIMA has been more active in the past," said Deen purposefully, indicating his intention of changing the situation on his current visit.Mr. Deen had a busy schedule on his four-day tour of Sri Lanka. He met members, students of IFA and IAB and also members of the CIMA before he left for Hong Kong for the second regional conference of IFA members. Excerpts from the interview :
By Ruvini Jayasinghe
Q.What is the Association between the International Association of Bookeepers (IAB) and the Institute of Financial Accountants (IFA) ?
A. The Institute of Financial Accountants as it is called now was first established in 1916 as the Institute of Bookkeepers. At that time the bookkeeper was in fact the in- house accountant.
We started having examinations in 1920s. All the time we had a four-part examination structure. As you know, the name evolved and the bookkeeper became the accountant.
In 1966 we changed our name and we were the first professional body to introduce computerisation to our examination structure.
In 1974 we formed the International Association of Bookeepers to give qualification to the 'grassroots' if you like.
We now have the manual examinations and the computerised examination for bookkeepers.
Q. It seems there are far more CIMA members than IFA members in Sri Lanka. Students seem to prefer CIMA. Is this also an international phenomenon and if so why?
A. CIMA has been more active in the past. Also if you equate us to the medical profession, the IFA are the general practitioners while CIMA members are the specialists. We started around the same time, CIMA actually started in 1919.
Up until about 10 years ago we had what is called the Bernham's Scale for college graduate salaries. And according to this scale both CIMA and IFA qualified accountants were paid the same salary. Academically they were the same qualification.
Now the problem (if that's the right word) was that we believed that everyone should have access to qualifying as an accountant. So our basic entry qualification was GCE ordinary level, whereas CIMA's entry-level qualification was GCE advanced level.
We now have a very good understanding with CIMA. I think to be fair, their final level is slightly higher than ours. One has to be fair.
If you recognise that, we could provide the building blocks. While everyone aspires to get to the top, everyone does not get to the top. So, therefore we are the halfway house, if you like.
Q.Was the IFA known as the IAA some time ago?
A. Yes. We had that problem as well. When we changed from being book- keepers to accountants we had an identity crisis. We couldn't quite find a name that crystallised quite what we did. It took us about eight or ten years to find a name that crystallised and described our functions. We have been knowm as the IFA for the last 11 years.
Q. Is there a regulatory body in the UK for the profession?
A. Yes, regulation is important. In the UK there is no regulatory body. So, we as the IFA regulate our members. We have a strict code of ethics. All the professional accounting bodies have similar self-regulatory systems.
However Peter Mandelson, the British Secretary of Trade announced in July this year, that he was going to put out some documents on the regulating the accounting profession. We support this move and work closely with the government to set up a standard body to regulate our profession.
Q. What about a world regulatory body?
A. Yes, it is called IFAC. At the moment we are not members of that because we are not auditors.
Q. What are the other professional accounting bodies in the UK?
A. The ACCA, The Institute of Chartered Accountants and Engineers of Wales, Institute of Chartered Accountants of Scotland, The Association of International Accountants, the Association of Authorised Accountants which is now controlled by the ACCA.
Q.What's the purpose of your visit here?
A. The purpose was to improve the profile of the IFA. The only way I believe I can understand any overseas market is to visit the country. I've been in my position for four years. It took me four years to get here. Sri Lanka is very important to IFA. We were concentrating on Singapore, Malaysia and Hong Kong. One of the biggest mistakes I can make is to replicate what we have in UK in overseas markets.
For the first time this year we organised a South East Asian conference to discuss the problems in this part of the world. The one next year will be held in Kuala Lumpur on the 31st of January.
---
Industrial relations Forum
Q1: I am engaged in match making business and has two small factories. I employ males as well as females for employment. What is the formula applicable to them when granting leave?
For match manufacturing Trade employees have been granted 14 days annual leave (for both males and females). When calculating the leave entitlement for the year 1998, for males, you should deduct the minimum number of days that a worker should work in year 1997 (i.e. 232 days) from the number of days he worked during the year 1997 and divide that figure by 04. In the case of females the minimum number of days, a worker should work for 204 days and the formula of determining leave for 1998 is the same as male workers. On this basis if a male worker has worked for 280 days in 1997 his leave entitlement for 1998 would be (280-232)/4 =12 days.
Q2: I was employed as a clerk in a private company on a monthly salary basis for two years but recently my services were suspended. Now my employer wishes to hold a domestic inquiry.
1. Can a domestic inquiry be held after the suspension or termination of services of an employee?
2. What procedure should be adopted in a domestic inquiry?
3. Is a domestic inquiry and a disciplinary inquiry the same?
1. There is no law in Sri Lanka to hold the disciplinary inquiry before taking disciplinary action. However, the employer is expected to have followed the principles of natural justice before taking disciplinary action against an employee. Under the accepted procedure of disciplinary action, an employee can be suspended from work pending a disciplinary inquiry. Suspension from work does not mean termination of services. Suspension from work means the employee is still in services and termination means his services have been terminated. Accordingly there is no purpose of holding a Domestic Inquiry after termination of services.
2. The procedure to be adopted at a Domestic Inquiry is based a principles of 'Natural Justice' to give a reasonable opportunity to the accused to defend himself.
3. The Domestic Inquiry and the Disciplinary Inquiry are same.
Q3: The rest house in which iam employed, only five of us are entitled to have free meals whilst on duty . Others are employed on contract basis but in their appointment letters the mployer has not mentioned anything about free meals. Besides the company took a decision to to give RS 500/= as a food allowance and deduct that from salaries. Now I feel that the employer want to treat us in same manner.
I would like to know whether they can deduct for meals giving an allowance in addition to our salary, as employer has mentioned in our appointment letters that they will provide meals while on duty and can't we take legal action against this?
If providing of free meals was a term in your contract of employment, the term cannot be changed without your consent. However in your case you still enjoy free meals as the company is re-imbruing the cost of meals b paying you the cost of meals.
Q4: I am a doctor attached to Government hospital and there are only two doctors attached to this hospital, including my self. Due to this reason I am compelled to do "second on call" every other weekends . my questions are;
a. a) In non-call weekends if I want to get leave on Saturday do I have to apply a half day or one day leave.?
b. During maternity leave is "on call" on Sundays also counted within 84 working days leave? How Saturdays will be counted as half day or one day?
Your working days are governed by the Govt. Regulations. According the Govt. Doctors are inquired to work on Saturdays and on call duty on Saturday afternoon and two Sundays per month.
Therefore if you apply for leave for a Saturday or any on call duty day you have to apply for a full day leave and for calculating Maternity leave Saturday in considered as full day.
Q5: Ours a company which 51% owned by government. Recently the management sent us the circular saying that no employee should engaged in any private business and any other jobs (part time or over time) other than the company job even after the normal working hours. If any employees wishes to do such a business or part time job he has to take prior approval from the Chairman;
1. Is this circular legal
2. Can the company take disciplinary action for what we do at work at our house or any other outside paces?
Normally an employee is required to give full time to work under the contract of employment. However, that does not mea that an employee cannot do any other work after working hours as far as such work does not interface with official duties. In other words such work would not amount to misconduct unless the interest the employee has in sure other business conflicts with the interests of the employer. For an example restrictly a Bank Manager from engaging any other work such as a running of a pantry farm is unreasonable, as it does not conflict with the interest f the employer. A similar decision was made by the Supreme Court in the case Ceylon Bank Employees Union Vs Bank of Ceylon (79 NLR 133). However if the employee engages in parallel work it would be misconduct.
Q6: Who comes under the Gratuity Act?
Is there a Uniform Rate for Gratuity?
Any employees having over 5 years uninterrupted service in entitled for gratuity. It is paid at the rate of _ month's salary for each year service.
Q7: 1. Factory workers: Female workers are entitled to be paid 1 _ times the usual wages for night work. Kindly let us know whether this applies to males as well.
2. Overtime is paid to workers according to the time they do the overtime work. According to our knowledge there are three rates applicable for the day i.e. 1 _ times, 1 _ times and 2 times. We shall be glad if you could kindly give us the various times and the different rates of applicable.
3. If employees who are over 60 years of age are employed for work, are they entitled for EPF/ETF payment.
1. Only female workers are entitled for this concession.
2. Rate of overtime difference from industry to industry. What is your Industry or trade?
3. EPF/ETF are entitled for any employees irrespective of the age.
Q7: I have been employed in four establishments contributing EPF/ETF since 1961. I have reached 55 years. But presently I am employed on a renewable contract basis (every six months) and contributes for EPF/ETF. Is there a possibility of my withdrawing contributions made on my four previous employment while continuing contributing to EPF/ETF in my present contract employment?
1. In the case of EPF, you can withdraw the money only after the retirement, you have not stated whether you continued your service under the same EPF number or account. If it is the same EPF account withdrawal irrespective of the act that you have reached 55 years of age.
2. In the case of ETF the employee can withdraw that on leaving the employment with one employer and such withdrawals are allowed once in every five years.
Q9: I am running a textile factory at Kurunagala. What are the minimum rate of wages payable to the employers of textile manufacturing trade?
The minimum wages payable for the first year of employment are
a) Unskilled Rs.2500.00
b) Semiskilled Rs.2520.00
c) Skilled (Grade II) Rs.2540.00
d) Skilled (Grade I) Rs.2555.00
They are also entitled to annual increment of Rs.10/=, 12.50/= & 17.50/= respectively.
Q10: I am a building Contractor employing several masons and carpenters. Some times they are employed on Public Holidays. What is the overtime rate payable to them for working on public holidays?
Your employees are covered by engineering wages board and if they are employed on public holidays the rate of overtime is as follows.
(a) The employee should be granted a holiday with wages calculated by dividing monthly wage by 26.
OR
(b) Such employees are paid double the minimum daily rate of wages by dividing monthly wages by 26.
And
If such employee is employed beyond normal working hours he should be paid 3 times the hourly rate for such extra hours of work.
---
Employment matters
What is Absenteeism.
Absenteeism. is defined as "prolonged or chronic absence from work; practice of being an absentee; practice of workers of absenting themselves from work frequently without a good reason".
Therefore the mere absence from without leave by a person for a few days for some acceptable reason, should not be considered as absenteeism unless the act of being absence is prolonged, chronic or as has developed in to practice.
Leave.
The expression "leave" means leave of absence that is to say the permission obtained b y an employee from the employer relieving him from the duty of attending to work as stated in the care of Ravindranath Sen Vs First ii(1963). The meaning of the word leave being permission , unless such permission is given or the leave sought is granted it cannot be said that the person seeking leave can absent himself from duty in an unauthorised manner. In terms of the establishment code applicable to government servants the regulations pertaining to leaves as follows.
" Leave to the public officers is to be regarded as a privilege and not to as a right. All leave is granted subject to the requirements and exigencies of service and may be curtailed or re-called at any time by the authority granting leave."
Although leave cannot be demanded of by right except for justifiable reasons, the employer is under an equitable obligations to grant an employee leave up to the maximum limit at his credit for bona -fide reasons and to long as the employee does not exceed the limit or does not absent himself without any prior sanctions unless under unforeseen circumstances , he cannot be charged with any irregularities in attendance.
Leave entitlement
The leave entitlement in private sector stipulated in shops and office employees act and wages board Ordinance Accordingly shops and office employees are entitled 7 days casual leave and 14 days annual leave and wages Board employees are entitled only foe 14 days annual leave. The category of sick leave is not stipulated in none of above statutes.
What is Misconduct.
Misconduct is defined as an act inconsistent with the fulfillment of terms and conditions of employment or an act which has a material bearing smooth and efficient working of the establishment.
It is important to ascertain at what point of time general absence in to an act of Misconduct. The provisions of the termination of employment act of 1971 prohibits an employer from termination of an employee on non-disciplinary grounds.
Therefore termination of an employee for long absence for sickness. which cannot be considered as an act of misconduct , needs approval of the commissioner of the labour accordingly, to terminate an employee's absence amounted to misconduct justifying dismissal on disciplinary grounds.
---
What is an Industrial Dispute
The Industrial Dispute Act provides for the prevention, investigation and settlement of Industrial Deputes and for maters connected therewith or incidental there.
" Industrial Dispute" means any dispute or difference between an employer and a workman or between employees and workman or between workman and workman connected with the employment or non employment, or the terms of employment, or with the conditions of labour, or the termination of the venues, or the re-installment of service, of any person, and for the purposes of this definition "workman" includes a Trade Union consisting of workman.
Natural Justice in Disciplinary Inquiries
Principles of Natural Justice contains two rules as follows:-
1. Rule against Bias, which includes two principles namely
a) Any one having pecuniary interest is debarred from having the case and
b) Any one having a personal interest in the case is debarred from hearing the case.
2. The rule regarding the right to a hearing which includes four principles namely
a) Each party should be given an opportunity to know the case against him and starting his own case before the inquiry.
b) Each party should be given the opportunity to present his version of the facts and make his own submissions.
c) Each party must be given an opportunity to comment on all materiel considered by the inquiry officer.
d) No party should communicate with the inquiry officer without the presence of other party.