---
My December Dream
The Broadway Singers will soon be back in action, with another array of seasonal songs and activities starting in September and going right into the Christmas season.Their annual charity concert titled "My December Dream" will be held at the Lionel Wendt and a weekly radio programme series will commence from the first Sunday of October over Radio Sri Lanka .
They will also be featured in an International music video, which will be viewed by teenagers in many Asian and European countries.
The Broadway Singers are trained and accompanied by "King" Claude Fernando, and hosted by the vocational training institute of the Colombo YWCA. They comprise amateur singers of all religions and races of the 12-15 year age group, and all training and participation opportunities are provided free of charge.
Many guest artistes will be featured with them and they include Fahmy Nazick, Ranjan Dissanayake, Sherman Hettiarachchi, Asanka Atapattu, Sanjeew and Krishan Jayaratnam and Ajith Perera. They will be supported by the Kids from CRS and the Broadway Dancers and orchestra ensemble.
The Broadwway Singers will also tie up with "Funtime Entertainment" for a series of seasonal presentations to be staged at various venues in Colombo, Kandy and Negombo.
---
'Avul Haraya' highlights cultural ethos
By Kumaradasa Wagista
'Avul Haraya',a fifteen episode teledrama discusses a story based on a traditional Kandyan dancing 'guru' Saranga (Cyril Wickremage). Although Saranga is in his fifties is yet handsome, healthy and yet possesses inborn talents for dancing and singing.He opens an institution to teach dancing and singing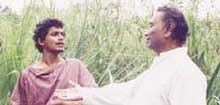 to poor children in the village free of charge. His only son Uthrasala (Ravindra Yasas Kumanayake) joins to help him. However, others involved in this profession are unhappy and start spreading rumours concerning Saranga. Village belle Pabhawathie ( Rashmi Ravina) who is a pupil of Saranga decides to help Saranga by joining the staff as a volunteer.As time goes on, a love affair between Uthrasala and Pabhawathie develop and the parents are unaware of it.
The young lovers freely visit cinema halls to see films and even perform dances in star class hotels before foreigners. Saranga who comes to know their secret movements is annoyed as he is against traditional art being commercialised .He suspends his son from the activities of the institution where the arts are taught.Uthrasala requests his fiancee to leave the institution but she refuses.Uthrasala falls out both with his father and Pabhawathie and leaves the institution taking away a drum that was there.
The group that was against this institution from the start spread a false story that Prabhawathie is Saranga's mistress .Both mother and son are concerned regarding this news.Specially the mother (Deepani Silva) who is an old foolish woman.The two of them jointly perform charms and other types of rituals commonly practiced by village folk in times of distress.The former lovers are now enemies. Meanwhile Saranga, Pabhawathie and their dancing crew are invited to present dance recitals at the Kandy perahera.They participate but on the final night Pabhawathi is raped by an unidentified man.
Later Uthrasala informs Pabhawathie that it was he who raped her.The climax of the 15 episode teledrama starts from this scene onwards which seems to be interesting.
"Avul Haraya' is directed by Sunil Kasthuriarachchi and produced by Sunil Ratnayake of Teleview.
Tissasiri Perera is the music director.It is on air over National Rupavahani from September 13. Delmege Forsyth and Co Ltd are the sponsors.
---
Moves to found a film institute
By Kumaradasa Wagista.
The first step of setting up a Film Institute in Sri Lanka is scheduled to be held at Library Services Board Auditorium ,Torrington Place, Colombo 2 on September 26 and 27.To start with, a batch of 100 A/Level qualified students selected from schools in western province will be called to follow a seminar at the above venue. Prominent figures in Sinhala cinema will lecture to them on various

aspects of film production.
This project is organised by Media Cultural Foundation ,Wattala (MCF) and sponsored by Colombo Fort Lions Club.No fee would be charged from students for the two day seminar which includes meals and regular refreshments.
Speaking in detail on this proposed project Film Actors'Guild President and MCF official Ravindra Randeniya said many students of this category are our critics.They see our films and even rate them according to their views.There are many who like to see the operations behind the screen set up but they do not have an opportunity.On the other hand there are many who like to join film crews and work in films in various capacities.We are paving the way to help them absolutely free of charge.
Film director Prasanna Vithanage,Film Critic E.M.G.Edirisinghe,Journalist Tilekaratna Kuruwita Bandara,Cinematographer Suminda Weerasinghe,Art director Hemapala Dharmasena,Film Editor Elmo Haliday,assistant director L.S.Chandrasekera and Public Performances Board Chairman

Professor Somaratna Balasuriya will address the students during these two seminars.
The cost incurred for the two days is estimated to be around Rs 40,000/- which would be borne by the sponsors.
The organisers have also made arrangements to select the cream from this batch and demonstrate the practical side of film making like camera operations,editing,sound department functions,laboratory work and making up of artistes on a later date."The old brigade cannot hold the reins for ever.The younger generation should be trained and groomed to take our place in the future"
H.D.Premaratne,Ravindra Randeniya,Journalist ,A.D.Ranjith Kumara and MCF Secretary Sumith Tissera spearhead the organising body.Those interested are kindly requested to write to MCF,80 Old Negombo Road,Wattala.
---
Photo Kina '98..
Film and drama director Vimal Ranjith Fernando is scheduled to leave for Germany shortly. Mr Fernando will attend the Photo Kina '98 exhibiton to be held in Colognne Germany from September

16 to 21.
This festival which is organised once in every two years exhibits latest innovations of film and video creations from all over the world."Photo Kina is a platform and also a forum where the best and related fields meet to discuss and solve intricate technical problems that crop up,Ranjith Fernando said.
Ranjith who is a member of the Society of Motion Picture and Television Engineers(SMPTE), is attending this festival for the fourth time. Photo Kina chief executive Heinz D.Olberg has extended the invitation to our delegate..
---
Palm Springs film gala
The tenth Palm Springs International Film Festival in Colifornia is scheduled to commence on January 7 and continue till18 next year. This edition of the festival will be dedicated to its founder, superstar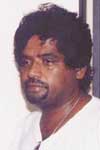 Sonny Bono who died recently.Advertising & Marketing Co-ordinator Merryl Dunuwille who is now in Sri Lanka said.
Another highlight in this fete is an award presented to a Hollywood film personality annually.
Last year Sylvester Stallone. was presented with this prestigious award.
Palm Springs International Film Festival Executive Director Craig Pratt through Mr Dunuwille seeks to spread the festival news among our film makers so that they can too participate in this festival.
There are no cash awards at this festival,However the prestigious Achievement Award and Recognition awards and Merit awards are presented to winners in all departments of film making.
The PSIFF also recognises a world premiere for any film that has never been shown to a public audience.and an US premiere for any film that has never been shown to a public audience in the US, induding Alaska and Hawaii.
The PSIFF has two film festival sessions,the Short Film Festival in Summer and the Feature Film Festival in Winter. Feature films of 60 minutes duration are accepted for the competition.The format is either 35 mm or 16 mm only.No videos are accepted.The films should be in the original language with English subtitles.
---
Mexican spices, not gold, here
If it's mythical and magical then it's Mexican. If you're surprised, it's because you believe that tacos and tortillas or if it's beans and more beans, then it's Mexican. Let's peel away some preconceptions and get a flavour of the amazing cuisine of this chillie-chocolate country. The land of Maya and Aztec civilizations gave the world not just corn and chillie, but also chocolate. The birthplace of the heady tequila and chaser sangrita. Here everything is interwined and misted with legend. Chocolate were gifted by god of light who came to earth on the beam of the morning star and gave it to the Totlec Indian. The ancient Mexicans believe that the gods had moulded humans from corn.
In fact one can actually go back into the mists of time and fix February18,1519 as the birthdate of Mexican cuisine. It was only on that day that the Spanish conquerors landed in Mexico in their quest for spices and gold. They found an amazing civilisation which ate unusual food - corn, tomato, hot peppers, cocoa, potato, pumpkins and sweet fruits.
The encounter and subsequent mixture of two completely different cuisines - the middle age European and the pre-historic Mexican is the most momentous event in the history of the world of gastronomy. The origin of all western cusines can be traced there and of course, the present way of cooking on Mexico.
The Ports of Call, coffee shop/Lobby Bar of Taj Samudra will be transformed into a typical Mexican environment with its decor and ambience from Sept., 16-20.
The Mexican chefs Sergio Snyder and Roberto Treves come from regions with deep rooted culinary traditions. They will be here to spice up your lives and to set your tongues on fire.
It's time to don your sombrero and give those tequila shooters all you have got. Spicy salsa and fajitas make delicious starters followed by other specialities.
Enjoy a dining experience that brings the flavours, the rhythms, the very heart of Mexico to life for mere Rs 600 net per person (dinner only) made by using the carefully selected ingredients and win a whole lot of prizes and surprises!
The spirit of Mexico- legend has it that a bolt of lightning struck a cactus-like plant, split the heart and cooked the sap known as pulques. It was the Spanish who distilled it into Tequila.
Sangrita is a chaser, a spicy cocktail of chillies, tomato and orange juice, and should be alternated with each shot of tequila. For those not used to the potency of tequila Mexican bartenders invented the now famous Marguerita a concoction of tequila lime juice and liqueur.
---
'Bomgay' could start a debate
Film maker Riyad Vinci Wadia has created new grounds with 'Bomgay', India's first gay film and 'A Mermaid Called Aida' based on a trans-sexual. Since both these films contain very strong visual and spoken elements which could be censored Wadia has chosen not to screen them to the public. Wadia is keen to open up a debate with his film 'Bomgay' on the redundancy and hypocrisy of section 337 of the Indian Penal Code which emphatically states that carnal intercourse (sex) against the course of nature between two consenting adults is punishable by life imprisonment.
While Wadia waits to start a debate limiting his screening only to selected audiences Deepa Mehta's 'Fire' which portrays two married women in a relationship is scheduled to be released all over India on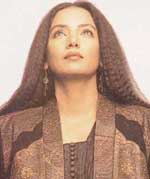 October 2.
The release of the film has been delayed due to distribution problems. Film critics, media people and many others who had seen "Fire" at private and special screenings have reacted positive.
However it is up to the Indian cinemagoers to accept it or reject it. The film is dubbed in Hindi. TV Times' Delhi Lens will bring the latest news on the Indian reaction soon.
Twenty seven year old disc jockey Ajmal Khan who has been DJing at Bombay's Cellars Headquarters and Earthquake for the past eight years became the champion DJ of India recently. He beat 10 contestants from across the country to become India's King DJ in front of a 3000 strong audience which included actor Sunil Shetty and actress Rani Mukherjee as chief guests. Ajmal Khan landed a recording contract with times music, an opportunity to spin music at a noted nightclub in London. Sony music and musical television were the sponsors of the mega event.
An Italian Jazz singer is planning to open a fashion cafe in New Delhi by the year end. It will be a 60 cover eatery with 15 tables. The cafe plans to serve Italian, French, Tibetian, Chinese and Indian food. There will be computers on each table which will be connected both to the main kitchen and the dress workshop. The dress chosen by the customer through the fashion catalogue is expected to be ready by the time people are through with their meals.