Indo-Pak. talks: more in Durban
By Nilika de Silva
The Premiers of India and Pakistan are expected to meet again next month despite lack of progress in their bilateral talks during the Colombo summit, an Indian spokesman said.
Foreign Secretary K. Ragunath told a news conference in Colombo that prime ministers Atal Behari Vajpayee and Nawaz Sharif were likely to meet again for bilateral talks during the summit of the Non-Aligned Movement next month in Durban.
Responding to a question about Pakistani comments that there had been no progress in the Colombo talks, Mr. Ragunath agreed there was no forward movement.
The deadlock is essentially, over a difference in perception — India wants the discussion to centre of the nuclear issue while Pakistan insists that Kashmir is the core problem.
Answering a barrage of questions on Kashmir, the foreign secretary said: "Relations between the two countries go beyond one issue." He was reinstating the contents of earlier Indian statement which said "An obsessive focus on a single issue or a one-point agenda is as neurotic for individuals as for nation states."
"It must be made clear there is no place for a third party in Indo-Pakistan relations. We reject mediation. Bilateral dialogue is the only tested method for conflict-resolution," he said
In an interesting interpretation of news which literally shook the world the Indian Foreign secretary said.
"The nuclear tests carried out by India and Pakistan should not be dramatised. Yet reassuringly he concluded, "We're going to conduct no more tests.
---
Poverty projects reaping results
By M. Ismeth
Improving the standard of living of the poor and eradicating absolute poverty is the overall objective of the United Nations Development Programme (UNDP), a UNDP official said.
"We are happy that the support extended through the South Asia Poverty Alleviation Programme (SAPAP) has reached the people, active organisations and local councils in Nuwara- Eliya which have made poverty alleviation their objectives", National Project co-ordinator Somasiri Dayaratne told journalists visiting Rikillagaskada and Kotmale where UNDP-sponsored projects operate.
"We are aware that the reduction and elimination of poverty was a major task of all governments in Sri Lanka since independence. Solid growth in the economy is essential, supported by a policy that ensures everybody's participation. Strong investment in the people through basic health and education is also needed. Also important is a commitment from the people themselves to improve their lives through their own efforts, Mr. Dayaratne said.
The UNDP is supporting the integrated approach to poverty reduction in Sri Lanka in three ways.
At the national level for economic development and job creation, monitoring and data collection to ensure better decision making.
At provincial and district levels for a stronger socio-economic development in rural areas throughout the country.
Through community-based organisations and activities at the grassroots level such as the SAPAP programme.
One major achievement the UNDP had made in this matter is to bring the Janasaviya and Samurdhi recipients together and carry on the programme envisaged for the betterment of the poor.
Poor families identified for the various projects are presently involved in handmade paper production, banana cultivation, seed bean production, cut flower cultivation and poultry farming in Rikilligaskada and Kotmale.
In Kotmale the journalists found an enterprising young undergraduate of the Peradeniya University, Rohitha Darudandu Kumbura, making poultry feed on his own.
Asked why he took to this trade, he said since the poultry feed was expensive in the local market he ventured into make his own. This feed of his is as good as what is sold in the open market, project co-ordinator J. Dinatissa said.
Rohitha said he sells his produce at Rs 225 per 25 kg bag, while in the open market it is much more. The ingredients are the same. He also runs a small poultry with 40 layers.
---
Green elephants go to the grassroots
Normally, the splendour of duskfall by the picturesque Ratkinda tank is only a view privy to the elephants and birds that abound in the Ratkinda -Ulhitiya tank area.
But last weekend was different. The tranquility was disturbed as the site was chosen by Opposition UNP Leader Ranil Wickremesinghe as his camp site- not only as a resting place but a venue for holding a news conference under a starry sky!
Many tents were put up and the area was illuminated by bonfires and lighted villaku, traditional torches used by our ancestors before electricity hit the villages.
The UNP Leader accompanied by party Secretary Gamini Atukorale and others after a refreshing dip in the tank waters, settled on a diya messa (scaffold) for a discussion with mediamen- all seated on mats and sipping a cuppa.
Mr. Wickremesinghe told the journalists he was committed to the task of cleaning the UNP ranks before they went before the people seeking a mandate, for which purpose certain crucial decisions would be taken soon.
"Before trying to rebuild this nation, political parties need rebuilding. I will do just that. Such an effort requires discipline and specific aims" he said.
He said the government was confused and locked in foresight to resolve the ethnic problem. As evening descended, an evening of music was held with Badulla Parliamentarian Lakshman Seneviratne being the main vocalist. Songs ranged from golden oldies to toe- tapping baila tunes, while some provided tabla and guitar music with others joining in with the singing.
Having camped the night out by the Ratkinda tank site, the following day the UNPers visited several hamlets within Mahiyangana, under the party's new programme of visiting under developed areas.
---
Interview with British High Commissioner
We do not designate foreign terrorist groups
Q: How many Sri Lankans have claimed political asylum in Britain?
A: Between 1991 and the present, about 17,000 Sri Lankans have applied for political asylum in Britain.
Q: Of this number how many are Sri Lankan Tamils?
A: Our Home Office does not keep statistics on the ethnic origin of Sri Lankan asylum applicants or of any nationality.
Q: On what grounds is political asylum granted to refugees trying to enter Britain?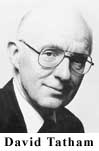 A: We consider each application on its individual merit bearing in mind our obligations under the 1951 United Nations Convention relating to the Status of Refugees and the 1967 Protocol. Anyone who applies must show that he or she has a well founded fear of persecution for reasons of race, religion, nationality, membership of a particular social group, or political opinion.
Q: How much is the British Government spending on asylum seekers?
A: The Government currently spends around £500 million a year on the asylum process and supporting asylum seekers.
Q: How much of this money is paid by British tax payers?
A: All of it is paid by British tax payers.
Q: Is it true that the cost of asylum seekers arriving in Britain will reach 2.1 billion sterling pounds in 1998?
A: The £2.1 billion figure comes from a report commissioned by a Trade Union for the Immigration Service. Broad estimates of cost were used including money spent from 1989 onwards on undetermined applications (ie the cost of appeals and tribunals etc.). This is partly why the figure is so much higher than the 500 million quoted in question 4.
Q: What steps if any is the British government taking to curb the increasing flow of Sri Lankan asylum seekers to the UK?
A: The British Government is committed to bringing a fresh approach to asylum: one that is fairer, faster and firmer. So an interdepartmental study of the asylum process has been going on, which has examined the asylum process from beginning to end and scrutinised the welfare system for asylum seekers. The Government has just announced the decisions it has taken based on the study's findings.
At the EU level, under the UK Presidency, we promoted discussion of a wide range of issues relating to asylum seekers. In particular, earlier in the year, Member States adopted a comprehensive Action Plan on the influx of migrants from Iraq and the neighbouring region. In addition Britain is seeking to secure agreement on a programme of action designed to improve the operation of the Dublin Convention. Under the Dublin Convention, the EU Member State where an asylum seeker first lands is responsible for examining an asylum claim, wherever it is finally made.
Q: Why is the LTTE allowed to operate in the UK in spite of appeals made by the Sri Lankan Government to curb its activities?
A: Any organisation may operate in Britain providing it obeys the law. However, if there is any credible information or evidence that individuals are involved in terrorism of any kind, action is taken against them either under the criminal law or under Immigration Act powers.
Q: Is not Tony Blair on record as having said he will not allow terrorist organisations to use Britain as a safe haven? Does not Britain perceive the LTTE as a terrorist organisation?
A: The Prime Minister Mr. Blair said during his visit to Egypt in April that he was determined not to allow Britain to become a haven for terrorists. That commitment stands. Britain does not designate foreign terrorist groups. Under our current counter-terrorist legislation, the power to proscribe, or ban, organisations only applies to those terrorist organisations connected with Northern Ireland. But where we have evidence of illegal activity, we act.
Q: Is Britain a signatory to the UN Convention against terrorist bombings in other countries?
A: Indeed it is. We played a leading role in elaborating the UN Convention on the Suppression of Terrorist Bombings. We signed it on 12 January 1998, the day that it opened for signature in New York.
Q: If so has Britain begun to draft the necessary legislation to adopt the convention as domestic policy?
A: Our record on implementing international agreements on terrorism, including the UN Convention on the Suppression of Terrorist Bombings, is second to none and we are committed to incorporating the Convention into domestic legislation soon. We are also committed to legislation making conspiracy in the UK to commit terrorist acts overseas an offence.
Q: Is Britain aware that the LTTE apart from operating out of two main offices in the UK also have other numerous business interests, which raise funds to sustain their struggle for a separate state in Sri Lanka?
A: Any organisation may raise funds in Britain as long as this activity does not transgress our laws. If anyone has any evidence, that would stand up to scrutiny in a court of law, that individuals in the UK are involved in raising funds for terrorism, they should pass that information to the British authorities. It is, however, very difficult to prove a link between money raised in one country and terrorist outrages in another, as our experience of IRA fund-raising shows.
Q: Why is Karikalan a key member of the LTTE given refuge in Britain?. Is it not true that Captain Vasudeva Jayapalan who is involved in gun running for the LTTE lives at No. 18, Bruce Road, Mitchum, Surrey?
A: We do not comment on individual circumstances.
Q: Does not the Home Office know how much funds are raised in Britain by the LTTE to sustain its battle for eelam in Sri Lanka? Is it true that some 250,000 pounds is raised annually by the LTTE in the UK?
A: We cannot comment on speculative figures. However, we are currently preparing a consultation paper with a view to introducing permanent, UK-wide counter-terrorism legislation. This will include proposals for strengthening existing controls on terrorist fund-raising and extending them to cover fund-raising activities by international terrorist groups in the UK.
Q: Have British authorities ever received complaints by Sri Lankans in Britain that money is being extorted from them to finance the LTTE?
A: There have been allegations of extortion but as far as we know no one has been prepared to make a formal complaint which could be followed up by the police.
Q: If LTTE cadres were to officially apply for entry into Britain would their application be considered? If so on what grounds?
A: I assume you mean can an LTTE cadre claim political asylum. We are required to consider all asylum claims individually in line with our obligations under the 1951 United Nations Convention. The Convention does provide that those responsible for serious non-political crimes outside the country of refuge should not benefit from its protection. Any evidence of involvement in such crimes is therefore very carefully considered before a decision is reached on a claim for asylum. We do not hesitate to use the exclusion Clauses in the Convention where there is sufficient evidence to justify doing so. But remember that evidence of criminal activity alleged to have taken place abroad must be capable of satisfying a British court in the event of an appeal.
Q: Is Britain aware that many Sri Lankan Tamils are smuggled into Britain? If so, what steps do British authorities take to curb such activity?
A: We are aware of the significant numbers of illegal immigrants who originate from Sri Lanka be they Sinhalese, Tamil or Muslims. We also know that there are a few people in this city - Colombo - who have made a fortune out of people smuggling. That's why Britain has taken a pro-active role in combating illegal immigration and why we remain committed to effective border controls in order to deter it.
But you can't combat illegal immigration in isolation. That's why we work closely with those countries that encounter illegal immigrants in large numbers particularly our European Union partners, the USA and Canada. This cooperation is now being extended to countries which are the transit points for illegal migrants such as the Eastern European and Middle Eastern states. And we continue to liaise with the authorities of countries like Sri Lanka, which suffer from human trafficking.
We are very aware that the people who organise clandestine entry to Britain whether from Sri Lanka or elsewhere often have close links to other organised crimes such as drug smuggling, prostitution and perhaps to terrorist groups.
Such criminals can go to elaborate lengths, such as chartering ships and aircraft, to convey their clients to their ultimate destination. Their clients have to pay thousands of pounds and are often treated appallingly.
I commend this trade to you as a subject for serious investigative journalism. In any case Britain has dedicated considerable resources to combat this criminal element and to prosecute them vigorously when detected. But we can't prosecute offenders outside the UK.