People and Events
---
Revels begin at five pip...
A view from the hills
by Carl Muller
Festival of young performers
A Festival of Music, Speech and Drama will be held today at the E.O.E.Pereira Theatre, Engineering Faculty of the University of Peradeniya. The Festival is organised by the Kandy Music Society where 44 items have been selected to be performed by young enthusiasts, and which includes modern pop to drama, oriental and modern dance and some marvellous renditions of old and not-so-old favourites. Revels begin at five pip emma should be blast.
This is the way to wash your car....
The Dhanasiri Shopping Complex Car Park on the Peradeniya Road is going to be in quite a lather on Saturday, May 2, when the Rotaract Club of Kandy and the Hill Country Interact Zone holds its Interoto Carwash.
All in a good cause and in these hot dusty days, cars could do with a spruce-up.
Lots of fun, too, and the junior Rotarians will give the cars a spanking new look.
Worth a drive-in!
Kandy's GBS is no more
Asked Mr. Godamunne of Sithumina Printers once what his initials were. He gave me that smile that so many in Kandy will remember.
"GBS," he chuckled, "think of George Bernard Shaw".
For many years, as long as I have known him, GBS ran the family printing firm in Colombo Street. He would beetle to and fro in his mini moke and was a truly wonderful husband and father. Then, at 51, he died.
A shocking, unexpected and most uncalled-for death, for he had much to live for and miles and miles to go. Kandy will surely be the poorer for he was known to priest and prelate, professor and poor man equally well.
It was only last month that he rearranged his split-level front office. "That will be a computer room," he said, "I'm going in for the latest print technology." But his letterpress print shop has done superb work in that truly "old is gold" style.
Why, he has been an "University printer" for as long as I know and was the only man to take up the challenge of the Central Province Chamber of Commerce newspaper. Truly, those who the Gods love die young.
---
Stambuk: 'My mission chose me'
By Roshan Peiris
He is qualified as a doctor of medicine, a specialist in gastroenterology (study of the stomach and intestines and their diseases) in London.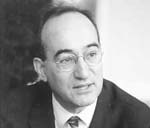 But Drago Stambuk is today a diplomat. He is young and a bachelor and not one of those retired people seeking a harbour in diplomacy.
Stationed in New Delhi, Dr Stambuk is accredited to Sri Lanka as the Ambassador for Croatia, one of the five republics of the former Yugoslavia.
After qualifying in London and having worked at the prestigious St. Stephen's Hospital why did he choose diplomacy which had no connection at all with his discipline.
"I did not choose my mission," he said. "It was my mission that chose me."
"Little Croatia with a population of nearly five million was a small republic the size of Sri Lanka but Croatia supplied half of the former Yugolavia's budget," he said proudly.
"Do you know that 70 percent of India's trade with the former Yugoslavia was with Croatia. But my country went through a traumatic period when the Serbs tried to dominate us and killed 20,000 of our people. So how could I keep away from my country. I had to come back to serve it and ended by being a diplomat," he said.
"My country is beautiful, it is like Venice and so I hope to promote tourism from India and Sri Lanka. Croatia is also famed for its expertise in construction work. We have six ship yards and we build ships. We can help Sri Lanka in this."
"Also we are skilled in food processing and food technology and your Minister Batty Weerakoon has asked me to help with food processing technology," Dr Stambuk said.
"Croatia's Capital Zagreh has ample cultural diversions from classical music, dancing and art to traditional craftsmanship," he says.
"Both India and Sri Lanka are important to us Croats because of our moral and political links through the Non-Aligned movement, amongst whom were Marshal Tito and Ms Bandaranike," he added.
He speaks nostalgically of the time he spent with Mother Teresa for whom he obtained a Croatian passport as a gesture of Croatias' regard for her. Her mentor Franjo Jambrekovic was a Croat.
He recalled that it was from "Our Lady of Letnica or the Black Maddona as she was known in a part of Croatia that Mother Teresa got her call to go and serve the poorest of the poor in Calcutta."
Her last words, he recalled, to him were "Pray for me that my work is not spoiled. It will be if we think we are important and that it is not Gods work."
"Her memory," said Dr Stambuk "will always remain with me."
Dr Stambuk writes poetry and what's more finds time to read Arundhati Roy, the Bhagavad Gita and Gita Mehta. He has written over sixty poems moved by his love for Croatia. There is also a volume of poems titled "Incompatible Animals".
One can never tire of talking to this diplomat so secure in his mind that he must serve his country and help it overcome the vestiges of its vicious war with the Serbs.
"What is important to me is to serve Croatia. I hope to forge firm and enduring trade, cultural and economic links with Sri Lanka. We are interested in your coconut and its by-products and tea. Tito loved Sri Lanka and so do we Croatians" he said.
---
One percent heaven and 99 percent hell!
By Carl Muller
The British Book Awards have come and gone. Quite a show at the London Hilton's vast ballroom on the evening of February 2, and ''The Times'' in its Focus gave us some very insightful reportage. I take no credit for this article for before me are pages 37-40 of "The Times'' and I'm feeling quite lazy.... and what the heck, there's lot of good stuff to dip into.
To give you an idea of the Awards line-up, there is now a lot of recognition paid to the book trade - since in the past there were no accolades for the publishing houses their hard-working editors, or the bookshops and their staff.
Fred Newman, it is reported, had decided in the late 80's that the book trade should celebrate itself. "Literary excellence is all well and good,'' this publisher and editor of Publishing News had said, ''but what I felt was needed in addition was acknowledgement of publishing's commercial success stories and of those people who worked hard behind the scenes.''
So it was that the first British Book Awards (the Nibbies, as it is now known for those gold, nib-shaped "Oscars") was held on January 18, 19 with a guest list that included P.D. James, Jeffry Archer, A.S. Byatt and Jilly Cooper.
That year, the Nibbies were taken by Peter Mayle. Roald Dahl and the Prince of Wales who was named Author of the Year for his controversial book on Architecture, A vision of Britain. There was dissent too, because a 1ot of people wanted Salman Rushdie to be named Author of the Year! Anyway, in these nine years, the British Book Awards have become a fixture and this year saw the following winners:
o The BCA Illustrated Book of the Year Award: The Lost Gardens of Heligan by Tim Smith (Gollancz).
o The Butler & Tanner Book of the Year Award: Bridget Jones' Diary by Helen Fielding (Picador).
o The "Bookseller" Service to Bookselling Award: Dick Francis.
o The Children's Book of the Year Award: Harry Potter and the Philosopher's Stone by J.P. Rowling.
o The David & Charles Independent Bookseller of the Year Award: F. Hanna's Bookshop. Dublin.
o The Display Creations In-Store Marketing Award: Bookends, Christ- church.
o The Editor of the Year Award: (sponsored by Ken Follet) - Liz Calder (Bloomsbury).
o The Enso Group Design and Production Award: Anchor imprint (Transworld).
o Exel Logistics Newcomer of the Year Award: Daisy & Tom.
o The Expert Books Marketing Campaign of the Year Award: The Waterstone's marketing team and Colmnan Getty for "Books of the Century'' promotion.
o The KPMG Publisher of the Year Award: Random House.
o The Lifetime Achievement Award: Jilly Cooper.
o The Readers Digest Chain Bookseller of the Year Award: Waterstone's, Glasgow.
o The Securicor Omega Express Author of the Year Award: Louis de Berneires.
o The Vista Computer Services Distributor of the Year Award: Littlehampton Book Services.
o The Representative of the Year Award: (sponsored by Waterstone's) - Tina Miller (Walker Books).
So Jilly Cooper carried off the Lifetime Achievement Award. She has found today that she had a ready-made readership, but all wasn't so lovely in the garden when she began her career, wading through a pool of rejection slips. As she told "The Times'' writer, Jason Cowley her first stories were written in her teens. "They were all about my local pony club and were absolutely dreadful. I also wrote unpublishable plays. I remember sending one of my better plays to Womans Own and enclosed a note telling them they ought to publish it. They sent it straight back."
Jilly then flitted around - cub reporter, advertising, publishing, selling candelabras at exhibitions...." God knows what else. Of course, it was a good experience and wonderful material."
She was 27 when she sold her first story, and two years later began a column, finding both a readership and a voice, and forged right ahead. Today she's got 35 novels to her cerdit (selling more than eight million copies!).
Really, truly realistic, the character of Bridget Jones by Helen Fielding has entered the public consciousness, become a literary phenomenon. Bridget Jones' Diary, winner of the Book of the Year Award, is the story of a woman in her thirties, single through choice and struggling with her identity. She has been brought up with the idea of being a Cosmo girl, has a red hatchback, a nice white flat, goes to the gym and doesn't smudge her mascara. She has numerous unsuccessful liaisons, too many cigarettes and bottles of wine and looks helplessly at her expanding waistline. She keeps asking herself, "Why aren't I married?" Newsweek commented: "Rarely, since Emma, has Britain been so charmed by a fictional female character," and right now, her creator, Helen Fielding, is riding high.
As for Britain's Author of the Year, time was when his parents despaired of him. Louis de Bernieres has seen 25 reprints of his book Captain Corelli's Mandolin with over 20,000 copies sold in January alone.
Louis dropped out of the Army (he could no longer stomach Army life) and pursued a hippy life-style, odd-jobbing with no eye for the future. That was 20 years ago. When not writing today, he restores old guitars and mandolins - and there's the inspiration. When Captain Corelli's Mandolin was first published in 1994, it drew praise from all quarters. In 1993 Louis had been named one of "The Best of Young British Novelists" and he is now working on his next book, set in Turkey, at his usual leisurely pace.
Come to think of it, these Awards are excellent incentives although there are many in this country who now steer clear of the whole boiling because it puts them in line for the venom of vindictive firing squads. The writer gets the brunt of a lot of sick people with their crappy ideas, their misbegotten principles, Their polemics and their short-burst stutterings.
Jilly Cooper, for one, put it very neatly when she said, "Even now I dislike the actual process of writing. When things are going well- which is about one percent of the time - it can be absolute heaven; but mostly the struggle to create is hell. That said, I wouldn't - couldn't - do anything else."
One percent heaven, 99 percent hell. If this is the writer's lot, who are these goons who wish to take that one percent away, give the writer 100 percent hell?