24th August 1997
| | |
| --- | --- |
| | Contents |
---
She's nineteen, beautiful, wears the Miss World crown and has strong ideas on men, life and career. Greek men are better than the rest, states this aspiring journalist. Here Irene Skliva shares her experiences of the past year with Renuka Sadanandan and Tharuka Dissanaike
In November 1996, Irene Skliva at eighteen, be came the first Miss Greece to ever win the crown of Miss World. It had been 32 years since another Greek had brought home an international title, that being the Miss Universe, so not surprisingly it was quite a triumph, though one that the young Miss World modestly says she little expected.
A celebrity now in her homeland, the hazel-eyed Irene admits that papparazzi do occasionally have their lenses trained on her. But, she says, she knows how to separate her public persona from her private life. "The two stay apart."
Arriving in Sri Lanka after two similar visits by previous Miss Worlds, all invited by The Rotary Club of Colombo East to grace the installation ceremonies of their new president, there were the inevitable comparisons. She's not as beautiful as Aishwarya, (the Indian Miss World now vowing Bollywood) seemed to be the general consensus, but up close, Irene Skliva had a genuine vivacity and a streak of fun that belied the grandeur of her crown.
This crown, a heavy jewelled affair she was just removing carefully as she wound up an interview with Rupavahini. Relinquishing it to the care of her chaperone who stowed it away in a box, Irene, hair piled high on her head, showing off an elegant bone structure, settled down for a chat.
She had been crowned in Bangalore in a pageant that neither the contestants nor the organisers were likely to forget as it had become a flashpoint for fierce feminist protest. So much so that the swimsuit segment of the contest was moved to the Seychelles, in order not to offend Indian sensibilities. Irene Skliva insists she felt nothing of the pressure, the contestants she says were well guarded. And no, she doesn't quite remember Lankan cricketer Sanath Jayasuriya, who just happened to be a judge at the pageant alongside Aishwarya Rai, India's past Miss World.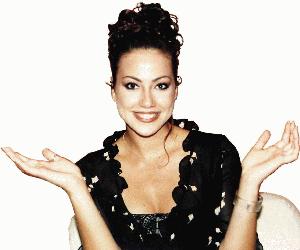 Irene Skliva is a model and has trained for this career since she was thirteen, when she entered a modelling school, whilst pursuing her usual academic studies. Starting so young is not uncommon in Athens, where she lives, she tells us and though she was persuaded into it by a designer friend of the family, her parents too were supportive. So the decision to enter the Miss Greece competition was a quite natural progression of events from the catwalk.
Having won that title, she did nothing very special in preparation for the Miss World, she says, save intensify her routine at the gym and plan her wardrobe, with a view to bringing in a slightly more exotic touch, given that the contest venue was being shifted from Sun City in South Africa to Bangalore, India. Winning, she confesses, didn't seem very likely considering that no Greek had managed to accomplish that. When she stood there in the final three with Miss Venezuela and Miss India, 'both so beautiful with such strong personalities' as she put it, there was no thought that she would wear the crown. And when the final announcement came, "I can't remember anything of that moment' she says, "only that I wished my parents were with me to share the happiness." Irene managed to break the news to her parents only four hours or so after the pageant over the telephone. Caught up in the whirl of excitement that followed, "It was several months before I actually got to see them."
Hers, she says is a traditional and very close family in Athens. She still lives with her parents. Her only sibling, an elder sister is married with children. A Christian, Irene said that she has strong belief in God and attended church services when she could. She makes no bones about her attachment to her family. "My parents and my family are most important to me," she adds.
She confesses that Miss World duties keep her so busy that it has become difficult to pursue her modelling career. But after she relinquishes the crown later this year, Irene hopes to return to modelling in Athens and her studies in journalism. These are early days in her studies but once she completes her three year journalism course, she hopes to enter the world of mass media working for television or magazines, but, no certainly not the intrusive world of the papparazzi, she smiles.
How has being Miss World altered the perceptions of this teenage beauty? "You are forced to grow up and take a lot of responsibility." A note of caution here, as she adds that one has to be careful of one's actions. Of course, there is the added bonus of travelling and meeting many different people. Asked how many countries she has visited since she became Miss World, Irene has to stop, reflect and take a quick count. "The Czech Republic, the United States, Spain, Germany...but soon she loses track. "It was my dream in life to travel around the world and now it's coming true."
At times she struggles to express herself in English and this for her has been, clearly a stumbling block. "One of the biggest problems I had as Miss World was my lack of English," she said. "I've been studying it for three years now. When I was going in for the contest in Bangalore, learning English was a part of my training."
Looking back on her time as Miss World, Irene believes she has gained much experience because of it. "We travel around helping charities and doing modelling assignments. I have been able to experience so many things, different countries, different people."
Men and marriage are not on her horizon right now. She plans to be at least 25 years old when she ties the knot, but already has firm ideas of her ideal man. "He should have a strong personality and a sense of humour," and after a thoughtful pause, "of course he must love me." And Greek men are certainly given 'most favoured status'.
It has been a fairly busy schedule in Colombo, and with the demands of celebrity and charity causes, clearly there's more to being Miss World than exuding glamour. Irene Skliva, (her name means peace in Greek) at nineteen has her feet quite firmly on the ground. "I believe I must be myself," she reiterates. "If you try to pretend, people will see you are a fake." Being herself to her matters more than beauty.
Also see later in this section and Mirror Magazine for more on Miss World's visit.
---
Continue to Plus page 2 - Riot over the diet
| HOME PAGE | FRONT PAGE | EDITORIAL/OPINION | NEWS / COMMENT | BUSINESS
Please send your comments and suggestions on this web site to
info@suntimes.is.lk or to
webmaster@infolabs.is.lk