29th June 1997
Contents
---
By Bandula Jayasekara
"Come wealth or want, come good or ill - Let young and old accept their part. And bow before the awful will - And bear it with an honest heart. Who misses or who Wins the prize - Go lose or conquer as you can. But. if you fail, or if you rise - Be each, pray God, a Gentleman.
Thackeray
Rugby which is a gift from Britain is gaining popularity and notoriety with the influx of players from Fiji, Papua New Guinea and Western Samoa. However, the contribution made by the Chinese ruggerites of Sri Lanka cannot be over-looked. The Chinese came to the 'land of the Lions' along the Silk Route and made Lanka their home and Trinity and Royal their Alma Maters.
The Chinese Red Army will march to Hong Kong tomorrow and the British flag will be pulled down when Tung Chee-hwa inspects the guard of honour as the post colonial leader of Hong Kong. Sri Lanka makes preparations to celebrate 50 years of independence from the British Raj and I scrummed down with the last Chinese warrior of Sri Lankan rugby Shen Wei (SW) Chang for our Bradby Special.
Thirty six -year-old S.W. Chang played tor Trinity in 1979/80, Havelocks in 1982 and coached Ananda, St.Peter's, Army, Havelcoks and the Sri Lankan under l9 team. The CH & FC Rugby coach nicknamed 'Helmet' has been a referee since 1983, the first Lankan to referee the Asian Finals, SW roams the rugby fields from February to October total of nine months and spends the rest of his time with his sportive wife Teruni, former Ladies College and CHFC. Netball and Hockey player.
The Dragons
T.Anghie Burmese played for Royal from 1948 and captained in 1950 and his brother M.Anghie captained Royal in 1959. The giant Y.S Ping captained Trinity in 1971 and represented Sri Lanka in 1972. Jeffrey Yu.heart-throb of all the girls during his time, captained Trinity in 1973 and represented Lanka in 1974. C.Y.Ching Snr. (Bruce Lee) played for Trinity from 1972 and captained the best team produced by Trinity in 1974. The other Dragons who breathed rugby fire for Trinity and Royal are D.L.Y Pakstun 1948/49, C.Y.Ching Jnr. - 1972/74. S.U. Swan 1973/74, K.S. Chiang 1971, S.C. Shiek (Trinity 1974 and Royal 1975/76), C.L. Ching - 1975, S.Y. Swan 1975/76, C.C. Ching- 1975, G.C. Ching- 1976, Y.C. Wong- 1977, Y.S. Ching 1979, S.U. Swan 1989/81 and S.V. Lui - 1987.
The High Priest
I consider Y.C. Chang as the greatest Chinese player of Sri Lanka. Y.C. never played for his school Trinity but represented Havelocks in 1961, Sri Lanka from 1963 and captained the country with honour in 1974. Power horse Y.C. who walked off the field with the CH & FC team in 1971 served as the President of SLRFU and the Asian Rugby Football Union and contributed much to the upliftment of Rugby in Sri Lanka.
The Great and Hallowed Walls
Our parents sent us to Trinity and Royal considering the high standards and traditions maintained by the two schools. We liked rugby more than any other sport because it is a fast and a shorter game and the top sport of Royal and Trinity.
Red Power
We never considered our physical strength to be more than our fellow players. Our players had the right attitude, played very well in our positions and gave one hundred percent to the game
. We played the game at the highest level, forgot the results, went to the bar, enjoyed a good beer (not during school days) and the spirit of rugby.
Our Union - Our Comrades
We have just formed a Sri Lanka Chinese Society and our membership is not more than five hundred. We have not lost interest in the game but most of our people have left the country and others are concentrating on their family business. China has just started playing rugby having received the IRFB membership and they will be a force to reckon with in the future.
Memories
Bradby Shield, perhaps is the closest Sri Lanka can offer to a FA Cup day in England and it is a very special day in our sports calendar. One of my colleagues had two dreams to referee the world cup sevens and to referee the Bradby Shiel
d. I am proud to say that I played in 1979/80 and had the honour and privilege to referee the Bradby after nine years of leaving college, at the time our country was terrorised by the JVP. Royal led by Anura Dhammika won a tense battle at Bogambara.
Y.S. Ching, Riza 'Mutti' Thahir who scored 50 runs in fifty overs is an all round sportsman who introduced 'back and under' kicks to the game of rugby at Havelock Park when Trinity played St. Peter's in 1979. He kicked the ball from 30 or 40 metre mark and the ball reached our goal line to the delight of the Peterites. I wonder why Riza the younger brother of one of the greatest all rounders of Trinitv M.T.M. Zarook did not continue playing cricket and rugger.
Salute
I remember with gratitude Irwin Howie, my coach at Trinity, Frankie Hubert, who supported me at club level and the amiable Anton Benedict, who helped me to be a good coach and a referee.
The Clarion Call
It is sad that most people fail to lend their support to rugby having learned, played and enjoyed the game at the highest level. Come forward and share the line outs and the scrums - just do it.
To Royal & Trinity
Play it hard. Play it clean and uphold traditions.
---
Seylan Bank emerged as Mercantile A Division limited overs cricket champions defeating Hatton National Bank by 5 wickets at the P. Sara Stadium yesterday.
Hatton National Bank, the defending champions, batting first in a rain hampered reduced overs match were all out for 107 with Nilantha Bopage top scoring with 24 runs, while Mahela Jayawardena was the pick of the Seylan Bank bowlers capturing 3 for 15.
A classy 62 by Lanka de Silva enabled Seylan Bank to score the required runs losing just 5 wickets.De Silva was named Man of the Final.
Scores
Hatton National Bank -107 all out in 24.4 overs (Nilantha Bopage 24 , Suranga Wijenayake 18, Manoj Perera 16, Mahela Jayawardena 3 for 15)
Seylan Bank -108 for 5 in 23.2 overs.
(Lanka de Silva 62, Mahela Jayawardena13, Promodaya Wickremasinghe 2 for 15) (AF)
---
A traditional Sri Lankan wedding will be solemnized at Australia, when former S.Thomas' College ruggerite Priyanga Suranjeewa Mallawarachchi marries Vanessa Fleur Brigden today.
Mallawarachchi played for the school team and later migrated to Australia and completed a Business Management course at Charlstead University, New South Wales. He now works for the British Petroleum Company in NSW.
The marriage will be soleminized at Matilda Bay Function Centre, Crawley, Perth followed by a reception.
Priyanga is the younger son of Mr. and Mrs. Amitha Mallawarachchi of Kotahena and the bride is the only daughter of Mr. and Mrs. John Brigden of Perth.
---
By Annesley Ferreira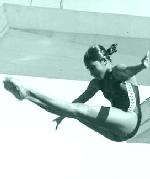 Gayan Ranatunga of S. Thomas', Harini Jayasekera of Visakha Vidyalaya and Dilshan Karunaratne of S. Thomas' College Mount Lavinia assured themselves of a place in the Sri Lanka team for the 11th Asia Pacific Swimming and Diving championships in Chinese Taipei.
Gayan, the brother of Gihan who is away on a scholarship in Australia won the events for Springboard Diving, 1 metre and 3 metres, while school mate Karunaratne won the Group C events for 1 and 3 metres.
The Thomian duo also won the first places in the Platform Diving events with ease at the trial meet held at the Sugathadasa Indoor Stadium Pool.
Jayasekera too excelled, winning the Springboard and Platform events with ease.
Results: Springboard - 1 metre. Group A - Boys under 13 - Gayan Ranatunga (S. Thomas') 182.05 points; Juhani de Mel (AIS) 162.65 points. Girls under 13 - Tharaika Siyaguna (Bishops) 65.95 points.
Group B - Boys under 15 - Suran Wijesiri (President's College) 141.40 points; Sasanka Perera (St. Joseph's) 126.70 points; L.D.S.Wickremasinghe (SSC) 102.60 points.
Girls under 15 - Harini Jayasekera (Visakha) 229.75 points; Eranya Silva (Visakha) 177.65 points, Manosha Jayasuriya (Anula Vidyalaya) 104.05 points.
Group C - Boys under 18 - Dilshan Karunaratne (S. Thomas') 303.70 points; Romesh Paktsun (St. Joseph's) 260.45 points; G.K.W. de Silva (SSC) 216.85 points. Girls under 18 - V.R. Tillakaratne (Anula Vidyalaya) 140.70 points.
Group D - Open - Janaka Biyanwela (Royal Union) 424.25 points.
3 metres. Group A - Boys under 13 - Gayan Ranatunga (S. Thomas') 198.75 points; Juhani de Mel (AIS) 186.30 points; L. Kosgodage (S. Thomas') 160.25 points.
Group B - Girls under 15 - Harini Jayasekera (Visakha) 219.35 points. Boys under 15 - Sasanka Perera (St. Joseph's) 136.80 points; Suran Wijesiri (President's College) 135.30 points.
Group C - Boys under 18 - Dilshan Karunaratne (S. Thomas') 348.15 points; Romesh Paktsun (St. Joseph's) 275.75.
Group D - Open - Janaka Biyanwela (Royal Union) 509.30 points.
Platform Diving
Group A - Boys under 13 - Gayan Ranatunga (S. Thomas') 200.55 points; Juhani de Mel (AIS) 164.05 points; Lakshitha Kosgodage (S. Thomas') 148.70 points.
Group B - Girls under 15 - Harini Jayasekera (Visakha)185.85 points; Eranya Silva (Visakha) 139.00 points.
Boys under 15 - Suran Wijesiri (President's College) 123.70 points; Sasanka Perera (St. Joseph's) 95.55 points.
Group C - Boys under 18 - Dilshan Karunaratne (S. Thomas') 268.35 points; Roshan Chandrasena (Royal) 155.25 points.
---
By Marlon Fernandopulle
Sri Lanka will make a historic tour to South Africa early next year to play two Tests and a triangular one day cricket tournament.
The United Cricket Board of South Africa (UCBSA) re-confirmed the tour and have drawn up the itinerary. The world champions will play two Tests and three state games after which they will join hosts South Africa and Pakistan for a Triangular one day tournament.
The two Tests will be played in Cape Town and Centurian Park.
The match schedule: March 7-9 - Vs Transvaal in Johnnesburg; March 11-13 - Vs North West in Pochville; March 14-16 - Vs Boland in Paarl; March 19-23 - 1st Test in Cape Town; March 27-31 - 2nd Test at Centurian Park.
---
Talking Point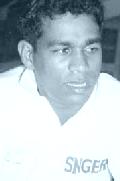 Ravindra Pushpakumara, who has been like a Yo-Yo, in and out of the Sri Lanka team proved his prowess with some electrifying medium pace bowling in the Carribean that tore the heart out of the West Indian batsmen and helped the Lankans to hold their heads high.
When Pushpakumara's name came up for selection, he found very little favour with the selectors. In fact one of them had remarked that the paceman should see a physchiatrist probably due to his attitude as the speedster.
The coach insisted that his run-up should be curtailed during the New Zealand tour. Not willing to break his rhythm, Pushpakumara continued in the same vein.
With Chaminda Vaas pulling out of the W Indies tour Pushpakumara finally got the nod, but not before some selectors were promoting a rookie fast bowler.
What the selectors should realise is that they can get a bowler to better his accuracy but not his speed. So if there is genuine speed and less accuracy, work on him to achieve better accuracy instead of writing him off.
In yet another case one of the selectors was against the inclusion of Marvan Atapattu for the tour. The reason was he was not given many chances during his career. So why give Marvan? What a shame! These are the so-called former test cricketers in the selection panel. Thanks to a few sensible heads in the selection panel, these opinions were pushed out.
---
The semi-finals of the Singer Super League football championships conducted by the Sri Lanka Foot ball Federation will be played on July 5 in Colombo.
The Mercantile/Colombo match which ended in a draw even after extra time and a penalty shoot-out, will be replayed on July 3 at the Sports Ministry grounds at Reid Avenue, kick off at 4 p.m.
In the three other quarter-final games, Ratnapura playing with a home ground advantage beat Trincomalee by 8 goals to nil, Air Force beat Wennappuwa by 5 goals to 4 in a penalty shoot- out after their match ended in a two all draw at Wenn–appuwa, and Kurunegala beat Nawalapitiya by 3 goals to 1 at Kurunegala.
The semi-final line-up is, Ratnapura vs Air Force. Kurunegala vs the winners of Mercantile/Colombo. (AF)
Reutrn to Sports Contents Page
| HOME PAGE | EDITORIAL/OPINION | NEWS / COMMENT | BUSINESS | PLUS
Please send your comments and suggestions on this web site to
info@suntimes.is.lk or to
webmaster@infolabs.is.lk