22nd June 1997
Contents
To mark 50 years of Independence next year
---
Australia, West Indies invited to play here
By Marlon Fernandopulle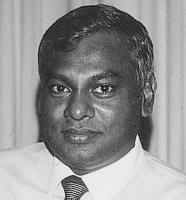 West Indies and Australia, who forefeited their World Cup games against Sri Lanka, have been invited by the Board of Control for Cricket in Sri Lanka (BCCSL) to tour the island next year.
Negotiations to this effect got underway when local CB officials met their West Indian and Australian counterparts at the ICC meeting in Lords.
Sri Lanka has also indicated their willingness to accomadate Australia and West Indies for the quadrangular tournament in order to mark the country's 50 years of Independence next year. According to the CB President Mr. Upali Dharmadasa replies from the respective Cricket Boards are on the way.
When asked what prompted the CB to invite the two countries, the CB President said: "We are aware that West Indies and Australia made a mistake by forefeiting their World Cup games in Colombo. But that is something of the past. It's best that we forget this and build our bridges of friendship once again with these countries."
The BCCSL which was paid Rs. 14 million as compensation by PHILCOM hopes to raise another 5-6 million by hosting the Australians or the West Indians.
Cricket Board President Mr. Upali Dharmadasa was appointed Chairman of the Asian Cricket Council (ACC). Dharmadasa, who is in his second term as President will remain as Chairman of the ACC for the next three years.
During his tenure as ACC Chairman Mr. Dharmadasa intends to globalise the game and make it more popular in the lesser known Asian countries. He also hopes to introduce new concepts among the Test playing nations with a view to improving their Test records further.
The new ACC Chairman has plans to bring together top coaches in India, Pakistan and Sri Lanka to a common playing field in order to derive benefits from each other's talents.
He also intends to focus on the preparation of better Test wickets in the Asian sub continent. According to Mr. Dharmadasa, Sri Lanka, India and Pakistan lack the ability to play on good fast tracks found in Australia, South Africa and the West Indies. He plans to overcome this problem by urging a change in the preparation of Test wickets in the region.
---
By Annesley Ferreira
The John Keells Schools Volleyball tournament and the Lemonade Cup Mini Marathon will be held as part of the celebrations of 50 years of Sri Lanka's Independence, to be held in Kandy on February 4th 1998.
These two events are being conducted on the instructions given by the Ministry of Public Administration, Home Affairs, Plantation Industries and Parliamentary Affairs under the supervision of Physical Education & Sports Department of the Ministry of Education & Higher Education. The schools Volleyball tournament and the Mini Marathon will be organised by the Schools Netball and Schools Athletic Association.
The volleyball tournament will be conducted for both boys and girls in the age groups of under 14,16 and 18. The first stage of the tournament will be conducted in three stages at 25 centres with the four semi-finalists from the districts qualifying for the finals to be held in Matale on October 23, 24, 25 and 26th.
Teams of over 300 girls and boys teams will compete.
The Mini Marathon will see two races being conducted for boys and girls under 20 years of age.The first stage in the marathon too will be conducted at provincial level with over 3000 girls and boys expected to come under the starters orders. The first 50 girls and boys will qualify for participation in the final fixed for November 2 at Galle.
The dates fixed for the districts tournaments in volleyball are:
August 30th & 31st- Kurunegala, Kandy, Colombo.
September 4 & 5- Batticaloa, Mannar, Vavuniya, Kegalle.
September 6 & 7th- Gampaha, Puttalam, Matale, Ratnapura.
September 13 & 14th- Kalutara, Nuwara Eliya, Galle, Badulla.
July 11th- Western and Central Province.
August 30th- Sabaragamuwa and Eastern Province.
September 6th- Southern and North Central Province.
The competitions in Jaffna, Mullaitivu, and Kilinochchi districts will be organised by the Security Forces.
---
The Milo National Schools Netball Championships conducted by the Sri Lanka Schools Netball Association, the Ministry of Education and Higher Education and the North Central Provincial Department of Education will be held at Public Grounds Anuradhapura on June 27, 28 & 29.
Over 2000 players will be seen in action in this 6th Schools Championships involving 192 teams.
The championships will be conducted in four age groups, under 12, 14, 16 and 18.
The first stage will be conducted in 12 centres, namely, Hambantota, Ratnapura, Ampara, Polonnaruwa, Kandy, Colombo, Kalutara (Horana), Gampaha, Kurunegala (Kuliyapitiya), Galle, Nuwara Eliya, Vavuniya.
The last years champions and runners-up in the respective age groups are: Under 12 - Dematapitiya MV Walasgala, Kalutara BMV, Under 14 - Ranjan Wijeyeratne MV Eheliyagoda, Holy Family BMV Kurunegala, Under 16 - Kalutara BMV, Maliyadeva BMV Kurunegala, Under 18 - Holy Family BMV Wennappuwa, St. Joseph's BMV Negegoda.
The opening ceremony will be held on Friday June 27 at 9 am with the Minister of Social Services, Berty Premalal Dissanayake as chief guest while Jayasena Dissanayake, the Chief Minister of North Central Province will be the chief guest at the closing ceremony. (AF)
---
The 5th Inter Regional Rural Development Bank Games '97 will get underway in Kandy shortly. The events to be conducted will be Cricket (limited overs), Volleyball, Badminton (male and female), Netball, Chess, Draughts and Carrom, Road Race (men and women), concluding with the athletic meet on August 16 to 18 at the Kandy Police grounds.
On the three days athletic events the chief guests will be Ministers Anuruddha Ratwatta, S.B. Dissanayake and G.L. Peiris. This event was started in 1993 and 1994, being held in Puttalam followed by the Games in 1995 in Kegalle and 1996 in Kurunegala. (AF)
---
A hat-rick of goals by Amali Perera enabled Sujatha BMV to beat Musaeus College by 6 goals to nil in their Colombo District Girls under 15 tournament hockey encounter played at the CR & FC grounds Longden Place. The other goal scorers for Sujatha BMV were Sachira Wimalaratne (2) and Thaushisa de Silva (1).
In the Boys under 15 clash, D. S. Senanayake beat Royal by a solitary goal to nil with Asiri Wijenayake sounding the boards, and S. Thomas' pulling off a hard fought 2 goals to 1 win over President's College. P. P. Walpitagama and A. P. Angammana scored a goal each for the winners and Malith Dissanayake scored for President's College. (AF)
---
The opening ceremony of the Joint Media Chess Conference organised by the Mercantile Chess Association will be held on June 23 at the Hotel Ceylon Inter-Continental (Garnet Room).
Following the opening ceremony will be the Simultaneous Chess Exhibition sponsored by Union Assurance Limited at which the chief guest will be the Minister of Youth Affairs and Sports, S. B. Dissanayake.
---
The annual limited overs cricket match between Zahira College Colombo and MFCC Galhinna played for the Galhinna Alhaj Mohammed Salih memorial trophy will be played on Sunday June 22nd at the Zahira College grounds, Maradana.
---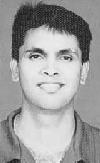 The Old Boys Association of S.Thomas' College Mt. Lavinia has appointed on old Thomian sporstman Jerome Jayaratne, Director of Sports for the school.
Jayaratne played in the Thomian 1st eleven and is also a fine squash player. - BW
---
H.M.Nilanga Herath of the Central YMCA Colombo won the best boxer's award at the Intermediate Boxing Meet conducted by the Amateur Boxing Association concluded at the Field Force Headquarters at Bambalapitiya. D.D.C.Ranasinghe of Nugegoda Boxing Club was adjudged the best loser.
Light Fly weight under 48 Kgs- S.S.Dissanayake (Kingswood) beat D.D.C.Ranasinghe Nugegoda BC on points
Fly weight under 51 Kgs - U.M.Perera (Royal) beat B.U.C.Tissera (YMCA Colombo). Referee stopped contest in round 5.
Bantam weight-under 54 Kgs - J.P.W.K.Wijesinghe (Kingswood) beat Suresh Asanka (Veyangoda BC). Referee stopped contest in round 3 as Asanka was unfit to continue.
Feather weight 57 Kgs - W.N.Nandana (Army)beat A.N.Weerasooriya (Air Force) retired in round 2.
Light weight under 60 Kgs - H.N.N.Gunaratne (Nugegoda BC) beat J.W.P.Weeraratne (Air Force). Referee stopped contest in round 2 injured.
Light Welter weight under 63.5 Kgs - H.M.Nilanga Herath (YMCA Colombo) beat J.Gunatissa (Police) referee stopped contest in round 1 outclassed.
Welter weight under 67 Kgs - R.D.P.Indika (AirLanka) beat H.R.S.G.Bandara (Police) on points.
Light heavy weight under 81 Kgs - R.M.S.N.Bandara (Air Force) beat W.A.N. Gunaratne (Police). Referee stopped contest in round 3.
Heavy weight under 91 Kgs - I.S.Liyanage (Air Force) beat T.S.Fonseka (Royal) knock-out in round 1.
Alex.I.Obeysekera who boxed for Sri Lanka in the London Olympics in 1948 was the chief guest and gave away the trophies. (AF)
---
The annual Mercantile five-a-side cager tournament sponsored by Union Assurance Limited for the third successive year and conducted by the Mercantile Services Basketball Association will be worked on June 28 and 29th.
Twenty three teams are participating in four groups with 67 matches to be played at the St.Joseph's Indoor Stadium, and Outdoor Courts at Darley Road.
A Division - championships Trophy- Hong Kong Bank, Hatton National Bank, Seylan Bank A, Delmege Forsyth A, Union Assurance A, Ranawana Security Services.
B Division-Plate Trophy- Eagle Informatics, Seylan Bank B, John Keells, Hatton National Bank B, Ceylinco Group, Sampath Bank A.
C Division Bowl Trophy- Sampath Bank B, Airport & Aviation, Hong Kong Bank B, Commercial Bank, Aitken Spence, Jade Gardens.
D Division - Beginners Trophy- Hayleys Group, Union Assurance B, Delmege Forsyth B, Metropolitan Group, Seylan Bank C. All finals will be played on Sunday June 29th at 4 p.m.
Jade Gardens are the newcomers to this tournament. A trophy will be awarded to the best player. The last years champions are: A Division Championships Trophy- Hatton National Bank; B Division plate Trophy - Seylan Bank; C Division Bowl Trophy - Ceylinco Group; D Division losers Trophy - Sampath Bank. (AF)
---
| HOME PAGE | EDITORIAL/OPINION | NEWS / COMMENT | BUSINESS | PLUS
Please send your comments and suggestions on this web site to
info@suntimes.is.lk or to
webmaster@infolabs.is.lk