22nd June 1997
---
Former top cop says govt. condones rights violations
By Kishali Pinto Jayawardena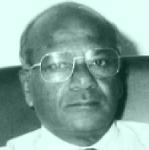 Former DIG and Director of Intelligence Edward Gunawardena is not slow to hide his anger as he talks about the state, the police and human rights activists.
"There is a direct relation between violations of human rights and expectations of the state at a given time, although not openly stated. Is it fair then, to put the entire blame for human rights violations on the police?" he asks
The senior Sri Lankan policeman points out several instances in the past where actions of errant policemen reprimanded by the Supreme Court for human rights violations have been upheld by the State. Most controversial was, of course, the "Pavidi Handa " case in which SP (later DIG) P. Udugampola was ordered to pay compensation for unlawful seizure of some 20,000 booklets that criticised the Jayewardene Government. Not only was his fine paid by the Government but he was also promoted.
Similar cases followed.
"In such situations, one can only assume that the Government has condoned such activity, or that police officers break the law at the behest of the Government," Mr. Gunawardena pointed out.
The State is quick to give the police a free hand during times of emergency to deal with a breakdown of law and order. Emergency Regulations (ER) imposed in the country since May 1983 give the police the power to commit what would amount to violations of human rights under the normal law, to arrest and detain arbitrarily, to restrict the movement of persons, to confine persons to their homes, to search without warrant and at one time to even bury without an inquest.
"ER not only degrades the very concept of human rights, but also confuses the largely undertrained and under staffed police force, many of whom do not know how to deal with these extraordinary powers," explains the former DIG.
The police, meanwhile, act in the belief that the state will defend their actions, however unlawful they may be. Not surprisingly therefore, the situation gets completely out of hand, and there is a breakdown of police discipline. Corrupt police officers take advantage of this freedom, private grudges are paid off, and every whim and fancy of the ruling politicians is carried out. Those police officers who resist pressure are liable to be transferred, deprived of promotions or at the very least labelled inefficient and useless. However, as the emergency situation lessens in intensity, things change. Human rights activists get busy. The state is put on the defensive and finds it easy to sacrifice a police officer or two, the police being after all the most visible and the most accountable of the forces.
"This is the irony and the tragedy that we have faced, are facing and will face in the future, " says Mr. Gunawardena.
In what manner can this dilemma of the average Sri Lankan policeman be lessened?
The politicisation of the police force is of course the main culprit. Various commissions in the past, most notably the Gratien Commission, the Basnayake Commission and the Subasinghe Commission have recommended that the IGP be made accountable only to Parliament and not to the executive. It has been suggested that an independent Police Commission be appointed by a Constitutional Council comprising representatives of both the Government and the Opposition. Enlightened senior policemen have pointed out that the false sense of power and security that follows political patronage should be removed from the police force first and foremost.
Of late, the Sri Lankan police have been under increased pressure. Recent calls have been made for independent commissions to monitor the police. The Vijaya Kumaratunga Report released in February 1996 suggested that the Government appoint an independent quasi judicial commission that would look into allegations of inaction, abuse and partiality by the police. The Geneva-based Human Rights Committee had already recommended in 1995 that Sri Lanka establish a public office that would operate independently from the police for the prosecution of human rights violators.
Meanwhile, the Sri Lankan Supreme Court has been unusually forthright in its determination to bring police officers who have violated the law to justice. In several cases, police officers found guilty of violating human rights have been individually ordered to pay compensation. Directions have been given to the IGP to take disciplinary action against particular police officers.
In one judgement given after examining six fundamental rights petitions, the Supreme Court declared:
"It was not once or twice that we ordered the IGP to take action against errant police officers, but the IGP has not acted on court orders excepting in one case where a Sub Inspector was dismissed from service. To give him another order would be to make the judiciary a mockery"
It has been pointed out that the Establishment Code ought to be amended to make such disciplinary action compulsory. Instilling discipline on the police service does have its inevitable limitations. But until more voices join former DIG Gunawardena's call for reform, this appears to be the only way of bringing an often dangerously arrogant Sri Lankan police service and a hypocritical executive to order.
Sri Lanka has long had an appalling record as regards the conduct of its service personnel. In 1990 and 1991 the UN Working Group stated that of the 40 countries investigated, Sri Lanka had the highest recorded cases of disappearances. Many of the perpetrators were acknowledged to be police or military personnel operating in civilian dress.
As the PA came into office in 1994, the Government appointed three Truth and Justice Commissions to investigate disappearances occurring after January 1988. Whether these commissions will actually accomplish anything remains to be seen.
---
By Frederica Jansz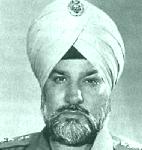 Human rights activists are reported to have caused the death of Ajith Singh Sandhu, Senior Superintendent of Police for the State of Punjab. The super cop recently committed suicide by throwing himself in front of an oncoming train. Sandhu left a suicide note 'Death is better than ongoing humiliation." Sandhu, it has been reported was hounded by these groups for committing excesses in curbing terrorism in Punjab.
Deepika Udugama, Head of the Human Rights Centre at the University of Colombo, said human rights organizations play a key role in civil society whereby they possess a right to make an outcry against acts of impunity. She said if no action was taken by the government, as has been evident in many cases in India, then human rights organizations had a right to intervene."Of course, such organizations should be armed with facts to justify a call for action. Even in Nazi Germany, some of those responsible for atrocities remained good husbands and fathers but in the name of ideology they committed genocide by incinerating thousands of Jews," Dr. Udugama said
Sandhu's suicide is tragic. But it does not mean that just because of a tragic death like that of Sandhu, human rights activists cannot or should not actively lobby for the cause. This so called hounding happens mainly because the authorities fail to take action, Dr. Udugama asserted. "I would not in any way deny the right of watchdogs to raise these issues," she said.
Emphasising that ideally human rights activists require a government to not play politics but to uphold principles and the rule of law, Dr. Udugama said the whole point here was the question of impunity.
"In Sri Lanka, the challenge at present is to see what action the government will take after commissions have presented their reports on the issue of disappearances. Since there is a war situation in the country, the question will arise, 'Will the government take action or not?' This unfortunately is a dilemma many governments face as the accused are still required to perform certain duties for the state. It is a multi faceted issue. On one side there are the families of victims saying we need justice while others say we do not need division but human reconciliation," Dr. Udugama said.
Sunila Abeysekera, coordinator, for human rights watch INFORM said that large-scale violations of human rights, by the state, particularly during an insurgency, will give rise to a similar situation of lobbying. "The chief principle with human rights is the state is held accountable. There is no question there are psychopaths who take advantage of a conflict situation, but beyond that there are also those in the security forces who just follow orders. An unfortunate scenario emerges afterwards when some human rights activists hold individuals accountable and not the system."
Ms. Abeysekera asserted that this does not mean the individual must get off. However political accountability is a must to tackle these situations, she said, adding that obviously Sandhu did murder within a particular context, as is also the case with some in Sri Lanka.Rohan Edrisinghe of the Centre for Policy Research and Analysis (CEPRA) says in all probability Sandhu committed suicide not only because of the alleged persecution by human rights activists but probably, also because of a guilty conscience, a conscience provoked by active lobbying by organizations committed to protecting the freedoms of the individual.
However Mr. Edrisinghe says it is unfortunate that at times persons who carry out orders from the State are later penalized. Yet a superiors' orders cannot be used as an excuse for abuse of human rights, he said.Even if the government is faced with a dilemma of bringing perpetrators of human rights to book it must however stand firm and take action, he said
The South African Truth Commission is faced with a similar dilemma when the South African coloureds demand that those named be severely punished, while the government hesitates to do so as the perpetrators acted not only on the orders of their superiors but according to their ideological beliefs as well.
Mangalika de Silva, researcher at Social Scientist Association, observed that Sandhu while being an oppressor was a victim as well. She asserted that many human rights groups in India unfortunately have been highly politicized to such an extent that to remain impartial is only a vague possibility.
In Sri Lanka, she says, human rights activists often do not sustain a concerted effort against all human rights atrocities committed. While violence needs to be condemned this is the kind of dilemma and contradiction post-colonial societies face, Ms. de Silva said. "Politics became ethnicized and ethnicity became politicized," she said.
An article in 'India Today' states, that those who fight terrorism are finally looked down upon by their own seniors. The argument is that state laws and a mechanism must be found to obviate the legal harassment of those who put their lives at stake during low-intensity conflicts. However human rights activists claim the humiliation and horror suffered by a community and victims' families cannot be left in a state of oblivion.
---
Continue to the News/Comment page 5 - Special Report
Return to the News/Comment contents page
| HOME PAGE | FRONT PAGE | EDITORIAL/OPINION | PLUS | TIMESPORTS
Please send your comments and suggestions on this web site to
info@suntimes.is.lk or to
webmaster@infolabs.is.lk