US Open 2022 motto — 'Go big or go home' stands for its words
View(s):

The US Open did not bar Russian and Belarus player participation. However, having missed the European season, players from these countries showed a rusty edge. Asphalt concrete courts of USA unlike clay and grass courts produces predictable bounces along with speed demanding a quick fix tactical mind set. US Open of 2022 staged their event with 'GO BIG OR GO HOME' as their motto. An unusual statement in sports. It is American!

Quarter-final line up

The US Open series of eight events preceding the US Open. This made the overseas players comfortable to play on the asphalt concrete courts of USA. The European events were on Grass and clay courts. US Open is the last Grand Slam of the year, a two-week long event in New York with men playing best of five sets. Surfaces in tennis will dictate the comfort zone of players. By the Tuesday of the second week, the quarter-finalists had their berth booked.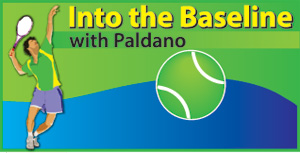 The women quarter-finalists were North African Jabeur, Australian Tomljanovic, Americans Pegula, Gauff and the rest were Europeans. Top seed Iga Swiatek, veterans Pliskova, Sabalenka and Garcia a French exhibited greater comfort zone in the first week of US Open 2022. Players adjusted the game according to the court need and came up with tactical tennis. Something our Sri Lankan players must explore in development of players.
In the men's event, Krygios of Australia made a mark. To reach the quarters he beat top seed and world's number one Russian Medvedev very convincingly. Unfortunately took his defeat badly and broke two racquets before leaving the court.
The only American man in the quarters lineup is Tiafoe, he beat Nadal. With that loss, Nadal has expressed that he could stop playing, but this has happened before. In the same vein, Krygios too has announced these could be his last few tennis matches of his career. This too has happened before. Hope he will continue.
Australia was able to feature a woman and a man in quarter-final of the US Open. The last time it happened was when Pat Cash and Wendy Turnball reached quarter-finals 38 years ago. A few will recollect this. This year it was Tomljanovic and Krygios.
The rest in the men's quarter-finalists were Europeans. Sinner and Berretini of Italy, Rublev and Kachanov of Russia, and Alcarez of Spain along with Ruud of Norway.
Russian development
In the past 10 years, Russian development was noticeable  and remarkable. Russia had the most number of players in this year's US Open last sixteen. In the men's event, Russian Ilya Ivashka placed a strong challenge and reached fourth round losing to Sinner of Italy in the fifth set after leading five games to two. Most Russians once their development is complete reside in Western Europe.
Serena Williams
another Good bye?
Serena started her professional career on the US Open court in the 1990s, she got a farewell ceremony at the same venue when she lost in the third round this week. Somewhat said, this too has happened before.
Six footers and super athletes
After the US Open last Grand Slam event of the year, it is a good time to see how tennis fared in 2022. The year certainly gave a greater relief to play tennis compared to the past three years. The infectious diseases curtailed travel, practice sessions and events. Europe's disturbances will have an impact in the next few years to come.
In physical build measurements nearly all in the top, twenty in both gender average six feet in height. Few men go well past that mark. Women although look small on the TV screen are around six feet in height. This factor will play a greater role in talent selection in nations especially in Asia. Asians are not tall nor muscular. To accommodate the stress and strains of speedy court coverage and to deliver power tennis demands stronger and a taller person. There were no Asians in the last 32 of the US Open 2022. This could be one reason for it.
At the professional level, players get less than two seconds between two shots. In this short time, a tactical thought process also must support the next moves. Watching an event such as the US Open, these becomes very clear in understanding the demands of development.
Tailoring the game for Asians agility has to be emphasised. Long drawn base line game is not the winning formula for small made players. Its variety, touch and agility. A player named Ampong from Philippines just five feet tall got to semi-finals of Wimbledon with his agility in movement, touch shots, drops and lobs. Ramanathan Krishnan of India, had canny anticipatory ability and wrist powered orthodox looking arm movement. Our players must begin to think out of the box and our coaches must improve the natural ability of players than to re-grain players to textbook standards. Many players in the professional circuit have no resemblance to orthodox strokes now. A reminder and a lesson after US Open of 2022 to us.
'Go big or go home' the wild call of US Open of 2022 is a reminder for us change gears and methods to deviate from our traditional approaches. As any New Yorker would say who knows, and again who knows?
–George Paldano, European and Asian  competition player; Coach German Tennis Federation; National coach Brunei and Sri Lanka;
Davis Cup, Federation Cup coach; coached players into 200 ATP, WTA and ITF in Europe and Asia; WhatsApp +94775448880–