Amidst the damba trees at Dam Street a school took roots
By Anoushka Jayasuriya
The celebrations begin as Wesley College prepares to mark 150 years in 2024
View(s):
The school motto 'Ora Et Labora!' meaning 'pray and labour' was proclaimed proudly throughout the evening in the main hall as the Wesley College fraternity launched their milestone 150th anniversary (March 2024) celebrations this week.
Before settling at its current home at Karlshrue Gardens, Borella, Wesley College's roots were at Dam Street in Pettah where the school was founded by Rev. Daniel Henry Pereira on  March 2, 1874 during Dutch colonial rule. Rev. Pereira served as the school's first Vice Principal during the Principalship of Rev. Samuel Rowse Wilkin and it was the old Methodist Church's verandahs at Dam Street thickly flanked by 'damba' trees which served as the school's first location.
With Pettah eventually undergoing fast industrialisation in 1895, Rev. Pereira recognised the growing need for new surroundings. In 1902, a site of five and a half acres of land at Karlshrue Gardens on the west side of Baseline Road, near Campbell Park was acquired. The tenacious Rev. Henry Highfield, one of four young missionaries who travelled to the East from London in September 1895, assisted in moving Wesley College to its current location in 1905. The foundation stone was laid on November 4 and the new premises at Karlshrue Gardens was opened in February 1907.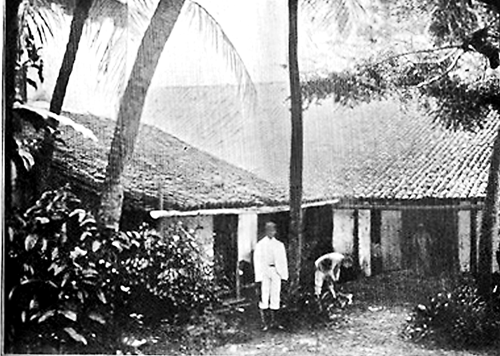 Wesley College now has over 3000 students and employs over 200 academic and non-academic staff. Founded as a Christian Boys School, over the course of its 148-year history, it has welcomed a multitude of students from diverse backgrounds, races and religions.
The launch of the 150th anniversary celebrations took place on June 28, coinciding with the founder of Methodism, John Wesley's birthday, and commenced with the unveiling of both the official logo of the 150-year milestone as well as the launch of the official College website. Between a grand Kandyan dance display and moving performances by the Wesley College brass band and Choir, the keynote speakers for the evening were alumni who shared memories of their days at Wesley.
Special invitees included the President of the Methodist Church of Sri Lanka and Manager of Wesley College, Rev. Ebenezer Joseph, Secretary of the Methodist Conference, Rev. Leslie Dareeju, Vice President of the Methodist Church of Sri Lanka, Roshini Peiris, Chaplain of Wesley College, Rev. Rajeev Palihawadana and former Principal of Wesley College, M.A.P Fernando.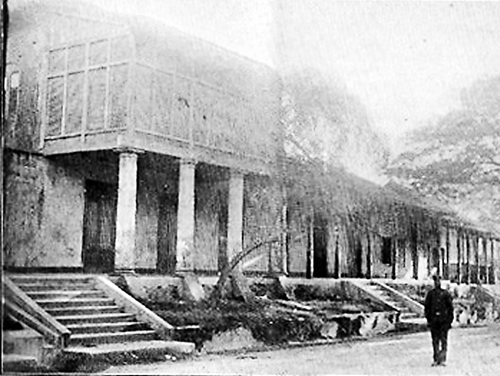 Among the speakers were Dean of the Faculty and Senior Professor at the University of Kelaniya, Prof. Sudath Kalingamudali, cricketer Farveez Maharoof and Group Managing Director of the Metropolitan Group of Companies, Ivor Maharoof, media personality Kumar De Silva,  and founder of Sri Lanka Unites, Prashan De Visser.
Farveez Maharoof shared a few words on the strong support he received from his alma mater when undertaking his duties as vice captain of the Under 15 national team while concurrently preparing for the Ordinary Level examinations. "Cricket has given me everything but to do that, College first gave me the foundation and the discipline, the gratitude, fellowship and brotherhood," he said.
"If I look back at my time at Wesley College, we grew on three pillars; education, sports and extracurricular activities –  connecting these three pillars, the underlying motif with a vengeance was discipline. Discipline was key, it was critical and it was drilled into us and that has, I believe, made us what we are here today," Kumar de Silva noted.
Prashan De Visser spoke in similar vein: "All of us came to Wesley as boys and left as men. Not just men, but men with deep values and character that was instilled upon us in these hallowed halls and instilled upon us by these amazing teachers and principals who cared for us – who saw that their call in life was to ensure that they brought out the best in us."
To mark the landmark anniversary, Wesley College has organised a range of projects and programmes focusing on education and infrastructure not just for Wesley but more needy schools as well. One such project initiated in 2018 focuses on assisting 150 schools in rural and underprivileged areas in the country.
A magazine chronicling Wesley's extensive history is also to be released and several fundraising events are planned including a 'Walk of Grit' and its first ever Double Blues symphony orchestra performance.
Addressing the gathering, Principal Avanka Fernando outlined the school's guiding philosophy of inculcating Christian values and providing a holistic education to all students. "To guide all our students aiming to reach their goals by inculcating core values of trust, sharing, to be innovative, to promote discipline and to be men with integrity while respecting each other and be second to none."
For more information on Wesley College's sesquicentenary, see the school's official website www.wesleycollege.lk
Searching for an ideal partner? Find your soul mate on Hitad.lk, Sri Lanka's favourite marriage proposals page. With Hitad.lk matrimonial advertisements you have access to thousands of ads from potential suitors who are looking for someone just like you.