People's contempt for MPs grows as protests continue on Parliament access road
By Yoshitha Perera
View(s):
The growing public anger at their elected representatives filled the air at multiple protests at the entry points to the Parliament complex, while parliament gathered this week to discuss the economic crisis that has heaped untold hardships on the people.
On Friday, police used tear gas and water cannons to disperse Kelaniya University students who, upon reaching the protest site after a seven hour march, tried to break through the barriers.
Earlier, expressing contempt for government leaders, the protesers called on the President to step down if he could not provide relief to the suffering people by reducing the prices of essential items and ending the fuel and gas shortages.
"The inflation is rising. The food prices, especially the prices of Sri Lanka's staple food, rice, have gone up by more than 100 percent within a year under this regime. A kilo of rice was Rs. 80 when the government was elected to office in 2019 and now the price has gone beyond the Rs. 200 mark. Moreover, there are lengthy power cuts and there is no education for schoolchildren," a protestor said, while adding his voice to the chorus that President Gotabaya Rajapaksa was incompetent to run this country.
Artistes, youth groups, public sector workers, doctors, teachers, lawyers, and many other groups, participated in the protests on the road to Parliament over the past few days. The protesters say the demonstration will continue until the system is purged, until the Rajapaksas and their cronies were sent home.
"We queue up with our families in a never-ending search for basic supplies, while the people in power continue to pillage us over and over again," a youth protestor said, pointing at the Parliament complex.
The protesters said they were frustrated by Parliament's seeming apathy. "They didn't even talk about us this week; they don't hear us," a participant said adding that the people's representatives no longer represented the people.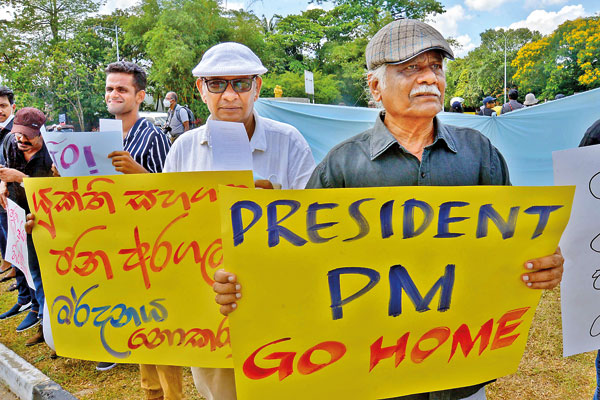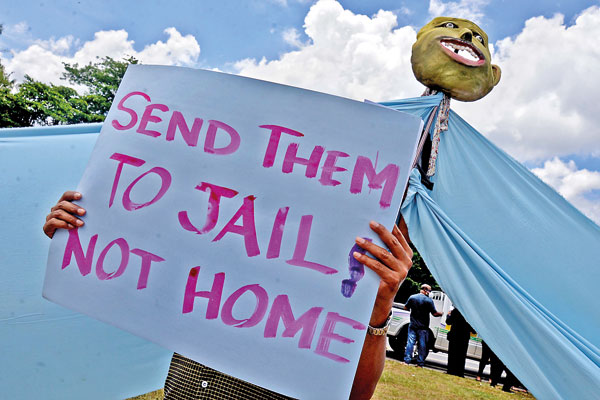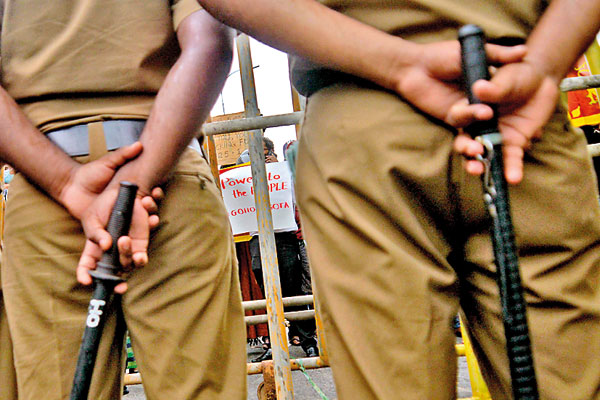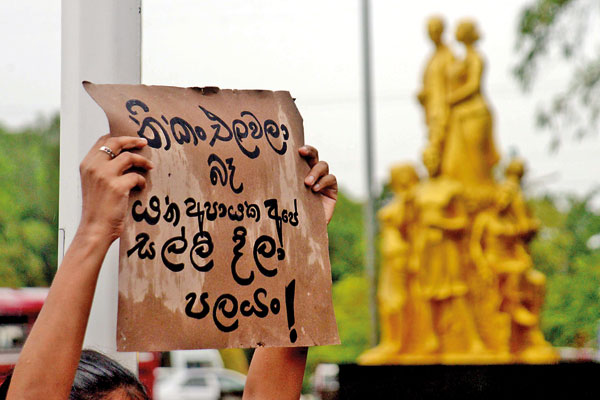 The best way to say that you found the home of your dreams is by finding it on Hitad.lk. We have listings for apartments for sale or rent in Sri Lanka, no matter what locale you're looking for! Whether you live in Colombo, Galle, Kandy, Matara, Jaffna and more - we've got them all!