Bye bye Warnie; you have left the grounds, forever!
View(s):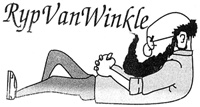 My dear Shane Warne,
I thought of writing to you this week after hearing of your sudden departure to the Land of No Return. Some may wonder why I am writing to you when so much is happening in Paradise. Yet, while your demise is so sad, Paradise too seems to be dying a slow death and the less said about it, the better.
To be honest, Shane, you were not a very well-liked cricketer in Paradise for most of your playing years. In fact, for those here following your career over the years, you were the cricketer they loved to hate because you were typical of most Aussies in your cricket team, looking down on our successes.
You even annoyed the best Foreign Minister we ever had, the genial Lakshman K, not to be confused with the geriatric, Lakshman P. You refused to tour Paradise for the '96 World Cup saying you could be killed by a bomb while shopping. Lakshman K responded with 'shopping is for sissies!'
We had the last laugh at the World Cup, beating the Aussies convincingly. Arjuna, the man you loved to hate, was at the centre of it all, even hitting you for a six and then cheekily sticking his tongue out at you. That was the day that our cricket came of age, and you didn't dare to look down on us after that.
Thereafter the careers of both you and our own spin king, Murali, took off like the rupee against the dollar. You were in competition with each other. The world was fascinated. Matters came to a head Down Under, when your Umpires Hair and Emerson repeatedly called Murali for 'chucking'.
Of course, you weren't directly involved in any of that, Shane, but there was a sense that the Aussies were after you because they wanted you to be the greatest spinner – and not Murali. Arjuna acted to safeguard Murali's career and that meant you were constantly sniping at him verbally.
At matches, our fans carried banners saying 'Aussie PM is Keating, Aussies are cheating' and 'Hair or no Hair, Murali's balls are fair'. You once said you didn't like Arjuna and that you were 'not in a club of one'. Arjuna retorted, calling you an overrated bowler who couldn't take wickets in India.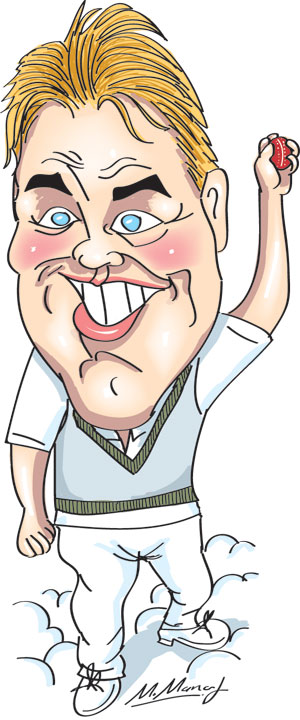 You had your own share of troubles too. You were banned for taking a drug which you said your mother gave you. Then, when you commented on Arjuna's weight saying he may have swallowed a sheep, Arjuna said it was better to swallow a sheep than to swallow what you were swallowing!
Off the field too, there was never a dull moment with you. You made headlines for the wrong reasons many times. Your personal life, even your text messages, became public knowledge, even after you retired. You took that all in your stride. I suspect you may have enjoyed the bad publicity you got.
Despite that, when it came to cricket, you were always professional. So, when it came to naming your hundred greatest cricketers, you listed Arjuna among them. You said you would love to exclude him but Arjuna put our little island on the cricket map and that you 'quietly' admired him as a cricketer.
However, it was after the Tsunami struck us that we saw a very different side of you. Upon hearing that one of your favourite venues, Galle, was affected, you rushed here and teamed up with your rival Murali to assist those affected, getting them the help they needed.
As a commentator too you were very professional. We last heard you on air during the recent T20 series just a few weeks ago. You recalled many fond memories of Paradise and spoke of how much you loved its people – and you were very fair in your assessment of how our boys played the game.
Despite your rivalry in cricket, you became friends with our cricketers, including Murali. The trophy for the tests between our two nations was named the 'Warne-Murali trophy'. When the news of your passing came, Arjuna was moved to call you a legend and said he deeply respected you as a cricketer.
Shane, you were to cricket what Elvis was to music. Your leg spin changed the game as much as Elvis changed music with his 'Rock and Roll'. Like Elvis, you lived life your own way. Then, like him, you left us so young and so suddenly. That is why it is hard to believe you have left the grounds, forever!
Yours truly,
Punchi Putha
PS: The secret to your success as the best leg spinner of all time was the element of surprise and shock for batsmen who found you unbelievably difficult to play. So, it is perhaps appropriate that your final delivery, that of your passing, has had the same effect: surprise, shock and disbelief!