High-speed bike deaths a forerunner for accident-prone 2022
Pix and Text by Rekha Tharangani Fonseka
View(s):
A young motorcyclist and his fiancée were killed on New Year's day in the Bandaragama area in what police believed to be a high-speed crash, the first fatal accident for 2022.
According to police, 21-year-old Sankalpa Sandaruwan and his 19-year-old girlfriend Subashini Sivakumari had spent time on the Panadura beach with two of their friends till the dawn of the New Year. But before returning to their homes in Bandaragama they met more friends and spent time on bike racing in the area.
Police said that after their frolic, the couple was heading home, riding at high speed. Police investigations revealed the bike was speeding at around 100kmph when it veered off the road and hit a wayside rock. The couple died on the spot.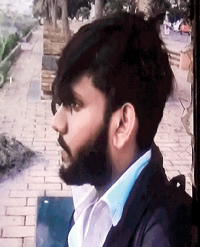 It was the first fatal accident reported for the New Year. The day also saw several other accidents, indicating that 2022 would be just like the previous years with a high rate of road accidents.
Although the statistics for last year were still being compiled, Police say bike accidents were the main cause for the high number of road deaths and injuries in Sri Lanka.
Available statistics show that last year, a total of 21,518 accidents were reported causing the deaths of 2,461 persons. Motorcycle accidents accounted for most of the injuries.
National Hospital plastic surgeon Dr. Thushan Benaragama told the Sunday Times that most of the accident victims admitted to the hospital were youth and most of them had suffered serious injuries.
He pointed out that in most cases, the injuries lead to lifetime disabilities, bringing in their wake misery to their families. Dr. Benaragama said he had seen youth in their twenties ending up as handicaps after road accidents.
"Those using motorcycles should remember that the bikes are a mode of transport and not an instrument of amusement to travel at high speed and perform various stunts,"  he said.
Hospital officials said that due to negligence of motorcycle riders, several pedestrians had also died or been maimed for life.
The best way to say that you found the home of your dreams is by finding it on Hitad.lk. We have listings for apartments for sale or rent in Sri Lanka, no matter what locale you're looking for! Whether you live in Colombo, Galle, Kandy, Matara, Jaffna and more - we've got them all!