Not building an oil refinery has incurred a loss of $300 m annually
By Jayampathy Jayasinghe
View(s):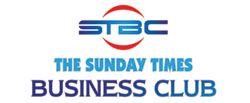 Wrong decisions and indecisions made over the years on power generation, distribution and transmission was a consequence that led to be termed as "the agony of Sri Lanka's power sector", said Dr. Tilak Siyabalapitiya, an energy consultant at a webinar hosted by the Sunday Times Business Club on the "Yugadanavi Power Debate" on Tuesday.
He said Sri Lanka's first gazette in relation to energy policy was in 2008 that provided for establishing non -conventional renewable energy policies to provide 10 per cent of electricity production in the country by 2015 that was achieved except for other targets.
The Ceylon Electricity Board (CEB) prepares plans every year and LECO too prepares power distribution plans every 10 years. Unlike other countries Sri Lanka has gazettes with regard to energy policies.
The most recent gazette was in 2019 relating to procurement of liquid natural gas (LNG), clearly stating that it should be separately handled by one contract for the terminals, one for the pipeline and one for the procurement of gas. "We also have a new Electricity Act 2009 which deals with financial management regulation etc and a Public Utilities Commission set up in 2002 to monitor businesses in the electricity industry. The electricity industry in the country has been in crisis since 1990 and before that period. But power generation attracts the attention of many being the largest investment in the country that allows private sector participation from 1995. We have a very large investor community of more than 200 interested in renewable power plants and about 30,000 in roof top solar systems and the numbers keep increasing at present in addition to large thermal power plants operated by the private sector," he said.
"We have been debating on power plants for too long getting into serious trouble. No country in the world would like to use oil for power generation. But Sri Lanka has been using oil for power generation lavishly. Not even a Middle East country would tolerate this kind of madness. Liquid fuel for instance is used for mobile application but not for stationary applications. We should have built a new oil refinery in 2001 and 20 years later we are still debating over it losing US$300 million every year to import refined products. This is the tragedy of our energy sector," he said.
Prof. Anura Wijayapala of the University of Moratuwa and a former CEB Chairman, said that natural gas is found underground. When liquid gas is not feasible or economical to be transported through pipe lines it can be liquefied by cooling to minus 106 centigrade degrees.
But large volumes of it can be transported by ships or tankers like in the continent. However coal remains the cheapest energy source for power generation despite having a large amount of carbon dioxide emissions and other environmental issues. Many countries in the world still use coal for power generation as the cost is low. But LNG gas is highly priced because of the cost of storage, shipping and other related expenses. Russia, Qatar, Norway, Australia, Canada are the countries that export LNG gases. Importation of LNG gas or oil for power generation depends on the rainfall in Sri Lanka.
"We use more thermal power in the dry years and less of it in the wet season which is important in an LNG contract. The drawback of importing LNG gas into the country is due to the small volume of gas less than a million tonnes whereas Japan imports more than 90 million tonnes," he said.
As far as the Yugadanavi power agreement with the US-based New Fortress Energy is concerned it was said that Sri Lanka has to pay for power generation during periods not utilised during the rainy season when hydro power is at a peak. "This will be a huge loss to the country," he said adding that the framework agreement had one figure of the cost Sri Lanka has to pay for LNG supplied by the US investor, and then in the Cabinet paper it had changed to a higher cost.
During the discussion, one of the participants said that while politicians and governments were blamed for the power crisis, CEB engineers should also share this blame.
Hitad.lk has you covered with quality used or brand new cars for sale that are budget friendly yet reliable! Now is the time to sell your old ride for something more attractive to today's modern automotive market demands. Browse through our selection of affordable options now on Hitad.lk before deciding on what will work best for you!