Bristol Institute holds Career Guidance week for five top degrees from UWE Bristol
View(s):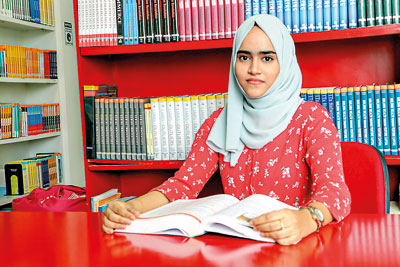 Forging ahead during the most volatile market conditions, the Bristol Institute of Business Management, (BIBM) has been dominating the education space in Sri Lanka as one of the leading higher education institutes to offer some of the highest ranked British degrees in Business Management, Accounting and Finance, International Business,Commercial Law and International Nursing.
Each of the programmes has gathered a huge demand, due to their relevance, comprehensive curriculums and employer accreditations that has in turn led to continuous intakes taking place for each of the degrees.
Giving students in Sri Lanka an opportunity to sign up for these prestigious degrees that are highly acclaimed by employers globally, Bristol Institute will be conducting a career guidance week on the 26th November to 30thfrom 10 am onwards.
Designed by the University of the West of England, Bristol (UWE Bristol), the degrees on offer will consist of :
MBA from the University of the West of England, Bristol (UWE Bristol) : Specially suited for experienced professionals who want to make a significant change in their careers, this MBA builds participants capacity for incisive analysis, innovation and strategic leadership in a global context.
Key areas covered include showcasing how business concepts are integrated into business decisions through a combination of applied courses, exercises, case studies and projects, people skills management and in developing management skills that are both integrative and strategic.
LLM Masters in Commercial Law : This degree includes a broad, contextual and critical understanding of the area of commercial law with modules, such as International Contracts, International Banking and Finance Law, International Intellectual Property, and International Commercial Disputes.
It further encompasses the operation of judicial, legislative and administrative action in relevant domestic and international contexts, giving students hands-on experience in skills such as cross-border transactions and transnational law.
Students are also supported to develop abilities in the areas of negotiation and presentation and to formulate arguments and seek solutions to contemporary legal challenges.
Foundation in Business Management and Foundation in Accounting and Finance :-. This foundation programme is set to bridge the gap between Ordinary Levels and Advanced Levels and allows students the possibility to fast track their overall education progress and graduate with a full academic qualification. Driven by the needs of organisations, it equips participants with practical skills and real-world experience of how the business world works.
This course makes an ideal launch pad for careers in investment, accountancy, banking, personal and corporate finance, in both private and public sector organisations.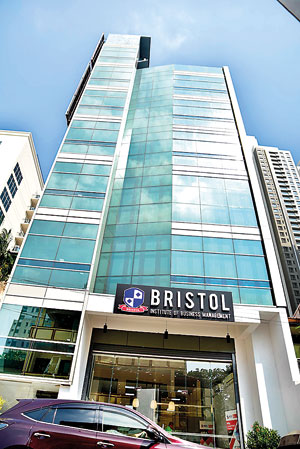 BA ( Hons)International Business Management : This internationally acclaimed degree will equip students with a wide range of practical business skills, from market research and strategic analysis tools, to techniques  to better identify and satisfy the needs of customers, how to manage finance to support decision making and to manage people and teams, all set in in a global context and adaptable to a variety of different industry sectors.
MSc Nursing and BSc Nursing (Top-up) : Developing expertise in healthcare systems, nursing management, and the sociology of health, wellness and illness, this degree trains it's participants to explore the latest research and evidence-based practice and learn to adapt and respond to changes and developments in the industry.
The degree is in demand across fields such as neurology, epilepsy, acute physical and mental healthcare, as well as specialist services for people with learning disabilities.As such, the graduates will be armed with a range of experience across the many different aspects of adult nursing, and other fields of nursing.
Speaking of the mantra of the value that can be derived from each of these degrees, Chief Operating Officer M.J.M. Dilshad said: "all our degrees are highly ranked globally andare future-focused. Our campus that gears aspiring leaders with the knowledge, skill and agility to confront any challenge and lead with confidence, and our faculty have long been pacesetters in advancing the frontiers of knowledge and ultimately the practice of business.
Having a reputation for success in educating those from across the corporate spectrum in Sri Lanka, Bristol Institute invites students to visit their campus on the 26thto 30th November and to gain the opportunity of getting a world class degree that will pave a way to a range of top notch careers.
HitAd.lk is the best and biggest mobile phone market in Sri Lanka, and we guarantee you will find what you need here from our extensive listing of mobile phones for sale in Sri Lanka. Whether it's a budget-priced smartphone for communication, or higher end features with advanced connectivity, there are many different options from which to choose from on our site!