Sweet and sour festival of Deepavali
By Dina Mendis
View(s):
Many families could not share traditional food due to a shortage of gas, sugar and other items
Sweetmeat shops, confectioners, hotels and bakery owners say prices soaring beyond their limits and they are bearing heavy losses to avoid risk of losing customers
Deepavali, the Hindu festival of lights, is thought to be incomplete without the gifting of sweets to relatives and friends. Many Hindu devotees said they had to skip the practice this year with shops finding it difficult to cater to the demand due to a range of issues, including a shortage of cooking gas and sugar.
A Wellawatte Hindu resident said his family still did not have gas, and a neighbouring family gave them an electric hot plate because they were going to their hometown of Hatton.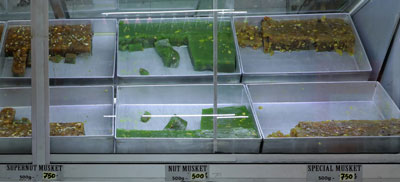 In Wellawatte, where there are many Tamil families, leading sweetmeat shop owners said they had low quantities of items. Ghandi Lodge, Shanmugas and David Multi Traders did not have most of the Indian sweets for walk in customers.
"You have to order one day in advance since we do not carry too many items on the shelves," one of the sales peoples said.
Even the available items had soared in priced, with a small piece of cashew halva costing Rs. 175 and a Jangiri costing Rs. 110.
A walk in Wellawatte customer S. Dharshan said the prices of sweets had gone up, and long queues were seen outside many sweetshops in Wellawatte and Kotahena.
Apart from the sugar shortages the steady price increase in ingredients, limitation of imports, gas shortages and other issues appeared to have severely affected the industry and some of the managers said there might be shortages of items for the Christmas season also.
In the industry, a cross section explained the crisis they were facing.
Lanka Confectionery Manufacturers Association (LCMA) Chairman and Little Lion (Pvt) Ltd. Chief Executive Officer S. M. D. Suriyakumara said the shortage of foreign exchange, import limitations, and supply chain problems were among the main issues they were facing.
"The major raw materials for confectioneries are wheat flour, sugar and fat, and getting most of these is becoming a huge problem. Over the past six months, there has been a 45% increase in prices, 30% reduction of supply leading to a drop of about 25% in production."
"Talks with suppliers are being held and we are looking into ways of importing directly by February or March next year. Christmas supplies would be a major issue. Soon these complications are going to spill over to bread and noodle ingredients, apart from confectionery ingredients," he said.
Cinnamon Grand Hotel's former Food and Beverage Director Travis Casather said: "The standard food cost for most hotels is 38%. Since the prices of ingredient prices have doubled and competitors are facing the same issue, most hotels have opted to maintain the price and absorb the high cost. The food cost is now between 52% and 55%."
Explaining further, he said, "a kilo of cake would cost around Rs. 4,500 but would be priced between Rs. 2,500-3,000 and the hotel has to bear the loss to maintain its customer base."
Most of the hotel owners are hoping that the situation would improve before they buy ingredients for their Christmas cakes.
Bakery Owners Association Chairman N. K. Jayawardena said gas, sugar, flour, eggs, coconut oil, margarine and butter prices were escalating more than ever before.
"It's a situation of damned if you do and damned if you don't! We have to simply deal with it. Small bakeries are facing issues bigger than the established bigger bakeries or hotels," he said with exasperation.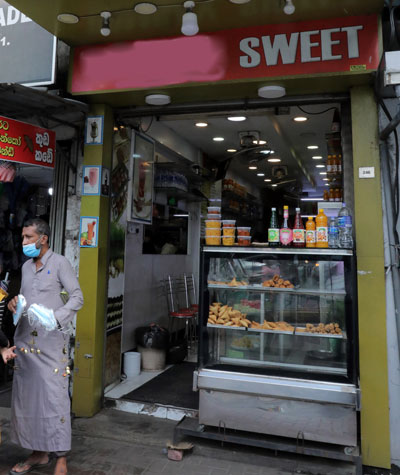 "There is a severe shortage of raw materials due to shipment delays and price revisions. There is no point in looking at the estimated time of departure as it is difficult to find connecting vessels to ship goods," Motha Confectionaries CEO Adrian Fonseka said.
"A recent shipment was stuck in Singapore for about four weeks as there were no connecting vessels available. Until we see the consignment in the warehouse, we don't rely on the expected time of arrival," he said.
Several other small and medium establishments expressed their concerns over the shortages of ingredients and the price escalation.
"The main issue as a home-baker is getting gas, sugar and cashew nuts. The upsurge in ingredient prices upsurge has affected my pricing. An additional problem is the cost associated with finding ingredients, more than the actual price of the ingredients," said the owner of Deli Box by Niloo.
"As suppliers to leading establishments such as Odel, Paan Paan, Avirate and other places, we had to increase the prices after two years. We have stocked up on ingredients and are ready for the Christmas rush, but have to incur losses on some items due to price escalation without remitting it to our customers," said Nanditha Gamage, owner of Nandi's Milk Toffee.