Suppliers relish rocketing commodity prices, households reel
View(s):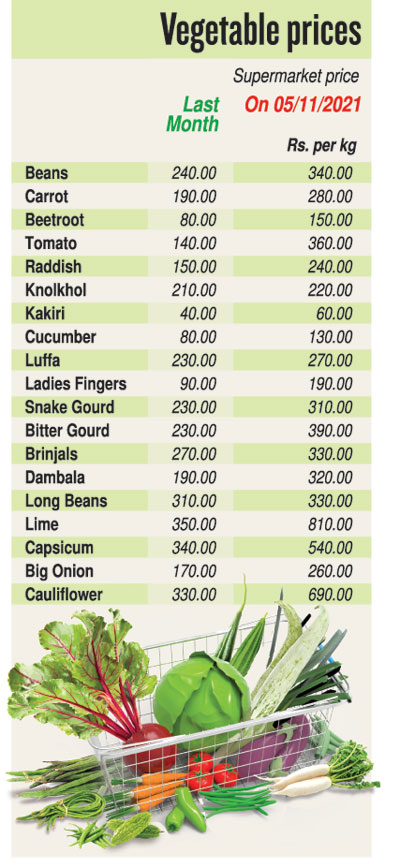 Retailers and merchants have mixed views of the new gazette on removing price controls on food items such as sugar, dhal (lentils), chicken, canned fish, corn, big onions, wheat flour, potato, and milk powder.
They said that although supplies increase, the prices also rise because importers, suppliers as well as wholesalers charge more.
Retail shop owner A.K.G Kumara, said that when controls are removed, most importers release products which they had bought from the underground market for higher prices.
"Canned fish is available in my shop, but these are not the popular brands. The distributors and wholesale shops say they are not importing some brands because of a lack of [US] dollars,'' he said.
There are only a few importers and they maintain a monopoly.
A manager of a supermarket on A.R.A De Mel Mawatha Colombo, Gamaini Ananda Perera, told the Sunday Times, that even though the maximum retail prices of moong beans and canned fish had been removed, there is still a shortage.
The price of chicken increased by Rs 50 following the gazette notice on November 3, 2021.
"We had run out of sugar stocks for over a week. The two companies are not providing sugar even though we have placed orders,'' he said.
Mr Perera explained that consumers have reduced the volumes they buy and sales have dropped.
A housewife and resident of Kiribathgoda, Indika Priyani Perera, said that she had no choice but to order meals as she was unable to buy gas.
"No gas, no sugar, no milk powder. But if we pay the merchant more, or buy some other item along with items which are in short supply, they sell us that item,'' she said.
Prices are rising by the day, she said. The government is handing over control to merchants.
"I have to buy small quantities, but the next time I shop, the item that I had bought earlier will be out of stock,'' she said.