Teacher trade unions call for parents' support to win their demands
By Chrishanthi Christopher
View(s):
Teacher trade unions will call for major protests by parents in support of their demands after a string of awareness campaigns starting from tomorrow to create maximum pressure to gain their demands through the Budget to be presented on November 12.
As teachers were set to return to schools tomorrow, they will resume their agitation campaigns with a protest outside schools and thereafter organise meetings with parents before urging to join an islandwide protest on November 3, trade union leader Mahinda Jayasinghe said.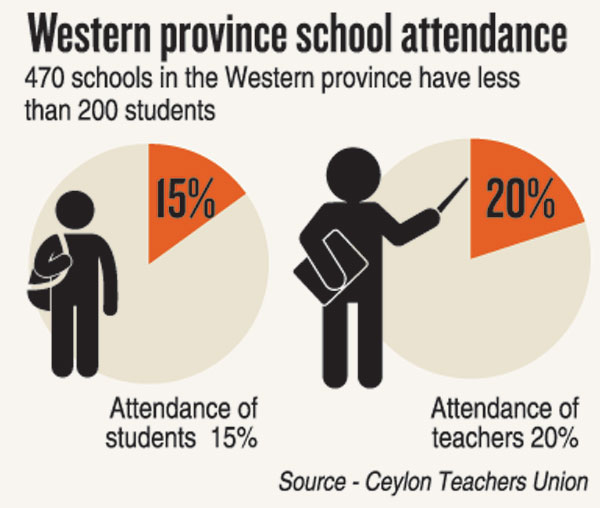 The unions said they had not abandoned their demands but only changed the course of strike action.
But, the Government is going ahead with plans to reopen schools for all grades by mid November.
The Education Ministry yesterday said that all government and government approved primary classes will begin from tomorrow.
Education Minister Dinesh Gunewardena said in parliament he expected all teachers and principals to report to schools on Monday.
Ministry Secretary Prof Kapila Perera said arrangements were being made to open up schools in November, while trade unions representing teachers and principals continue their more than 100-day old protest action demanding that the authorities address the salary anomaly issue that had been dragging on for more than two decades.
Talks aimed at finding a solution to the crisis have ended in a stalemate, but union leaders said this week, their members would work only from 7.30am to 1.30 pm and would not do extra work.
Accordingly they will not participate in the re-submission of Advanced Level examination applications that had been rejected by the Examination Department due to errors in the forms submitted in September.
They will also not attend to work related to submission of applications for the grade 5 scholarship exams. They also took a decision to refrain from taking part in exam duties.
On Thursday, the Government reopened primary schools with less than 200 students as part of its programme to resume education activities in stages in keeping with COVID-19 regulation. About 3,800 primary schools mainly in the rural areas reopened after two years.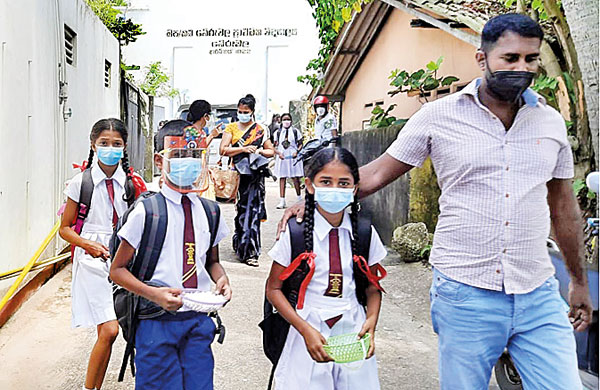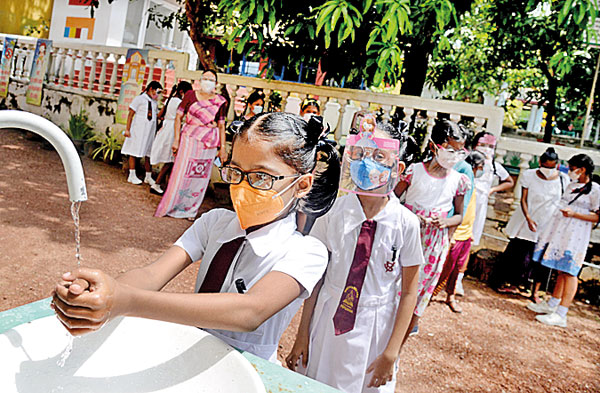 First day in school after long Covid lockdown. Scenes from schools in Beruwala and Galle. Pix by Thusitha Kumara and Indika Handuwala