Kushinagar welcomes Lankan delegation
View(s):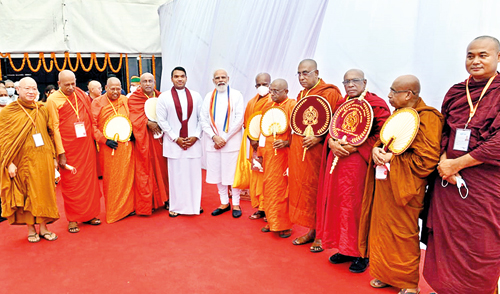 Minister Namal Rajapaksa led a delegation comprising four state ministers, government officials and nearly 100 Buddhist monks on the first international flight to the Kushinagar airport on October 20 Vap Full Moon Poya Day.
On their arrival in Kushinagar from Colombo, the Sri Lankan delegation attended an Abhidhamma Day event which had Prime Minister Narendra Modi in attendance as chief guest.
The delegation visited the Parinirvan Stupa and the Ramabhar Stupa in Kushinagar before proceeding to Varanansi. They also visited the Mulagandha Kuti Vihara
in Sarnath.