Students deprived of important NSSF points for university entry
View(s):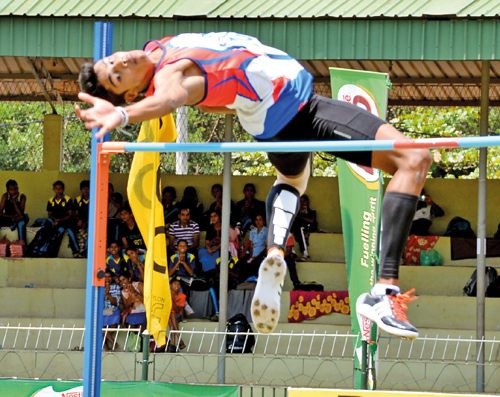 Students who earn points and certificates by taking part in the National Schools Sports Festival (NSSF) have been deprived of the facilities for the year 2020 and 2021 as organisers had to abandon the event on both years. The Ministry of Education, who conducts the annual event, are aware of the situation faced by school athletes, but say that they have no alternative to help the students as the situation has been beyond their control.
The NSSF is the most elite sports event conducted annually by the Ministry of Education and the points and certificates earned by students are counted compulsorily for university entry. With the cancellation of the NSSF for 2020 and 2021 students who engage in extra-curricular activities such as sports, are not presented with any points for the period of two years.
"The situation during the past two years have not been helpful to all, mainly the students who depend much on points as a special bonus for university entry. We have not been able to find and alternative method to provide them with assistance. But we are considering the possibility of counting the certificates the students have earned during the last three years as an option," Daya Bandara, the Director of Physical Education Division of the Ministry of Education stated.
"To justify their efforts, we have taken into consideration the points and certificates earned by the students during the 2018 and 2019 seasons. But we will have no alternative to the cancelled NSSFs in 2020, 2021 or perhaps 2022,"  he added.
The NSSF includes 35 different sports disciplines and is conducted under different stages before the culmination with a grand finale. Due to COVID-19 the Ministry of Education had to abandon the NSSF in whole from 2019.