Farmers walk out on meetings
View(s):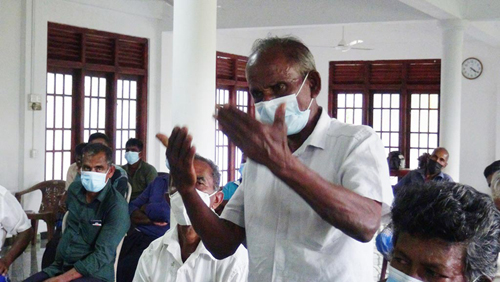 Farmers in several areas have walked away from a meeting held to decide on the release of water through irrigation canals for cultivation purposes, as they do not have fertiliser to continue with their agricultural work.
Farmers have threatened to abandon 3,000 acres of paddy lands cultivated under the Devahuwa Agriculture project where farmers from Anuradhapura and Matale cultivate.
Representatives from farmer organisations attending a meeting presided over by Matale District Secretary P K D Perera walked away from the meeting this week as they failed to get an assurance about the fertiliser supplies.
Farmers have pointed out that the availability of water was not the only requirement to start the next season. Despite repeated assurances from the government that sufficient organic fertiliser will be provided, farmers complain that they have not received supplies.