Crime backlash from move to cut pandemic in jails
By Kasun Warakapitiya
View(s):
A decision to let out suspects from custody to cut the spread of COVID in overcrowded prisons has partly backfired with numbers of them repeatedly engaging in crime after being bailed, police said.
Now, with lockdown and curfew rules being relaxed, senior police officers stationed in various parts of the country said they expect more complaints about crime.
They said crime had been gradually increasing as more drug addicts were granted bail due to the pandemic. Addicts were repeatedly carrying out thefts, gang-related activities, chain-snatching and larger robberies.
Police media spokesman SSP Nihal Thalduwa said daily wage earners and beggars were also taking to petty crime as the COVID lockdowns had put them out of work.
He said police are working on a study comparing crime patterns during curfew and afterwards but as only nine days had passed since the 41-day lockdown had been lifted it was too early to release details.
Prisons Department officials say there was no other solution to reduce the risk of virus infection than by freeing suspects on bail.
Last year, there were more than 32,000 prisoners in capacity meant for 10,000 inmates, Prisons spokesman Chandana Ekanayake said.
When inmates began a riot last October on prison rooftops in protest against overcrowding and the rapid spread of COVID in jails it had become difficult to manage the situation.
"Following that, we discussed the matter with the Justice Ministry, police and the Attorney-General. Thereafter, the Attorney-General's Department ordered the granting of bail to prisoners where it was possible to release them," Mr. Ekanayake said.
He acknowledged there were repercussions. "Allowing prisoners to be released affects different sectors in different ways. It might have resolved overcrowding and improved prison conditions and the health of inmates, but on the other hand society faces issues as released inmates commit crimes repeatedly," he said.
He said currently prison staff are capable of managing the situation as inmate numbers had dropped to nearly 19,500. The government planned to carry out more community-based correction instead of incarceration.
Headquarters Inspector (HQI) at Paliyagoda, Chief Inspector L.B. Abeyratne said Colombo police are on high alert over thefts and roadside crime such as chain-snatching.
He said the lockdown had hampered drug distribution and people in the trade had turned to crime such as chain-snatching and theft to make money.
A senior police officer in Dehiwela who claimed anonymity said drug-driven crime in his area was increasing. He said when police implored courts to send arrested addicts to rehabilitation centres, the centres said they had exceeded capacity.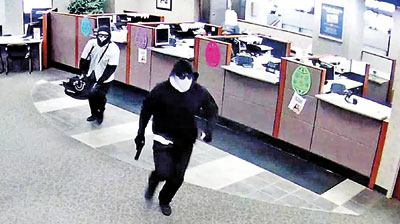 Officers carrying out investigations said they became discouraged when suspects who had been evading capture obtain bail after being arrested. They said bail should not be the solution for reducing prison congestion and avoiding the spread of COVID.
Drug raids were carried out regularly this week. On Wednesday alone, two seizures of heroin caches were made at Panadura and Wattala areas.
In the Panadura case, a 22-year-old resident of Bandaragama was detained. At Wattala, a 31-year-old man with more than nine grams of heroin and one gram of ice (crystal methamphetamine) was arrested and is being held in remand until Tuesday.
Police in Anuradhapura and Hambantota are also dealing with drug-related crime. Anuradhapura Headquarters Inspector, Chief Inspector E.N. Sanjeewa Mahanama said lockdown had not led to a reduction in drug crime.
In Hambantota, an officer who claimed anonymity for security reasons, said addicts were the main concern, and that they had become bolder with the courts' practice of setting them free on bail.
"There are drug addicts who even steal from their parents due to their urge to get high on drugs, they steal from houses, construction sites to sell some items and buy more drugs," the officer said.