The local Pandora power couple
View(s):

My dear Niru and Thiru,

Why would I write to anyone else but you this week when you are the talk of the town? Thiru, we had heard of you only in passing every now and then. Niru, we thought you quietly faded from the political scene a few years ago and that we had heard the last of you, but you are back with a bang!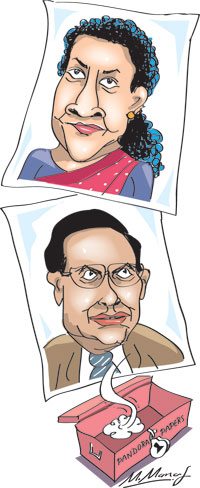 I know that what you have become famous for is not the most laudable accolade but I thought I should still congratulate you. I don't think anyone from our country has ever made it to the Forbes Rich List, but here you are, among just a handful of individuals identified in the 'Pandora Papers'.
It is an impressive list of just a few hundred people from around the world. It includes leaders such as Tony Blair and the King of Jordan, and even the likes of Sachin Tendulkar. Yet, though hardly known in our own land, you are in the midst of that exalted company.
I wonder what your friends, and more importantly your family, are saying? Are they green with envy that you made it to the list and they didn't? Or, are they relieved that the spotlight is all on you now and everyone is making assumptions about you – because they didn't make the cut?
What most people want to know, Niru, is how you came to be on the list when there are many others in the family tree who are not listed in the 'Pandora Papers'. Many ask why the 'usual suspects' were left out. Surely, if this list was reliable, at least Daisy aachchi's name should have been on it!
Thinking about your family, Niru, made me wonder what your father, the late George would have made of all this. Well before Mahinda maama's entry to politics, it was first your grandfather DM and then your father George, who made Hambantota their home turf, representing it in the legislature.
George was the more famous among them. Like Mahinda maama, he too was first given the Fisheries portfolio by Mrs B, but later became Health Minister. More importantly, captaining Royal at cricket, he would know what it was like to 'learn of books and learn of men and learn to play the game'.
George played the game of politics honestly. However, times have changed now. Politics has become an entirely different game altogether. That is what most of us are disappointed about. The big question now on everyone's mind is whether you have played the game in the right spirit.
Everyone is entitled to be presumed innocent until it is proven otherwise and so are you. So, it is good, Thiru, that you have written to Gota maama seeking to have your name cleared. What's more, Gota maama has responded in lightning quick time and asked the Bribery Commission to look into it.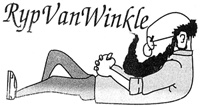 Isn't it great, Thiru, to have friends and family in high places so you can write to them and they order an investigation in double quick time? While we wait with bated breath for its outcome, it would have been even greater if every Sirisena, Bathiudeen or Ramanayake was entitled to the same privilege.
Apparently, writing to those who matter has been your hobby for some time, Thiru. Five years ago, you wrote to the Green Man trying to explain your innocence regarding some land transactions. You were later detained anyway. That related to that famous house in Malwana that Basil denied owning.
What intrigues me even more, Niru and Thiru, is what young Namal baby has said about all this. He appears very hurt that his father's name has been dragged into this. He says the transactions you are accused of all occurred in the '90s and that those in power at the time should be answerable.
What Namal baby – who must have still been in his diapers in the early '90s – doesn't realise is that for half of that time, Satellite was in charge and Mahinda maama was in her Cabinet. Also, although blood is thicker than water, he seems to be in a big hurry to wipe his hands off this, doesn't he?
Niru and Thiru, you have earned us an honourable mention in the 'Pandora Papers'. We shouldn't say anything more because there is an inquiry into this. Unlike Sirisena's inquiry into the Easter attacks which found Sirisena guilty, we don't expect Rajapaksa's inquiry into this to find Rajapaksa guilty!
Yours truly,
Punchi Putha
PS: Although hardly anyone knew you a few days ago, and even those who had known you had forgotten you, now everyone wants to know more about you because of these 'Pandora Papers'. At this rate, you might even beat the number of hits on young Yohani's song on YouTube!