Northern fishermen hit out at politicos who make beeline to meet Indian envoy
View(s):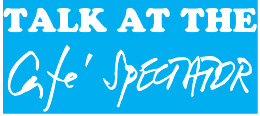 Last week was a bit hectic for many Tamil politicos due to the visit of Indian Foreign Secretary Harsh Vardhan Shringla. Many of them, even from newly formed parties tried to get an audience with him but with little success. It was said that those who met him took up the Tamil cause and issues faced by the community.
Northern fishermen who staged a protest on Friday against the assault of two local fishermen from Jaffna by Indian fishers in mid-sea early this week, accused these very same Tamil political parties of letting them down miserably and engaging in petty politics for their own survival.
One fishermen leader pointed out that not a single Tamil political party- including the self-proclaimed sole representatives of the Tamil people – the Tamil National Alliance (TNA) took up the issue of ongoing poaching by Indian fishermen in northern waters at the expense of the livelihood of local fishermen.
"If these leaders who were elected from the north and are expected to raise our concerns kept their mouth shut for their own political survival, how can we expect the government to do anything?" a northern fishermen leader asked, pertinently. Another said that the TNA and others are more interested in what happens in Geneva than what happens in the Palk Straits and the Gulf of Mannar.
---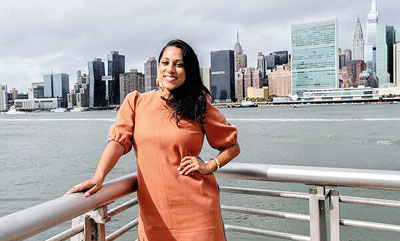 Lankan American Penny emerges as city leader in New York
A Sri Lankan who together with her parents overstayed her visa in Los Angeles after fleeing the country during the civil war, has hitched her wagon to a star with her career in innovative international relations; so much so that the New York Times (NYT) caught up with her for a Q&A during the recently concluded United Nations annual sessions.
The headline of the Q&A which appeared on October 7 said it all: "She Fled Sri Lanka When She Was 4. Now She's a City Leader.'
International relations are often the exclusive subject of governments and even in federal or semi-federal setups, the subject is rarely devolved to the periphery. But for Penny Abeywardena, there is much for a city council in international relations and that too for a city that hosts the 193-member United Nations.
It all began eight years ago, when she met New York Mayor Bill de Blasio to discuss revamping the city's International Affairs Office, which, up to that point had been known for social events and managing parking tickets, according to the NYT article.
Soon the Sri Lankan American became the first woman of colour and immigrant to serve as commissioner of international affairs. She set out to diversify her office and make it more accessible, by launching programmes such as the NYC Junior Ambassadors programme, which introduces middle schoolers to the United Nations and encourages them to put their knowledge to use in their neighbourhoods.
When New York was reeling under the COVID-19 pandemic, she coordinated with the UN to obtain 250,000 face masks and donations of ventilators, oxygen and other support from countries which "saw us all struggling during that tough time".
She will be stepping down in December, after a successful tenure as the city's international affairs commissioner.
When asked about the change she had brought into the city's relationship with the UN, she said, "UN employees are real people who live in our city for a number of years. I wanted them to feel like they belong here, as New Yorkers.
"We issued the first Impact Report on how the U.N. brings in $3 billion in revenue to the city, so New Yorkers can see it's more than just a building on sovereign land east of First Avenue
"This is just my observation, but most of the diplomatic corps, including Secretary General António Guterres, stayed in the city during the initial months of the pandemic. I think that's because of the relationships my office has worked to build."
MS. Abeywardena also told the NYT her troubled childhood made her champion women and girls' rights.
"I'm a 1980s version of a Dreamer, and it's something I think about now a lot as I get ready to leave office. My family fled the civil war in Sri Lanka when I was 4 years old by overstaying our tourist visas. I was living undocumented for more than a decade in the Los Angeles Sri Lankan community. The only reason I got a path to citizenship was Ronald Reagan's Amnesty Act of 1986.
"I grew up on the margins of the South Asian American community, so that sense of belonging I wanted the diplomatic corps to have is important.
"When I was 16, my mom became a single mom. My brother, mom and I are domestic abuse survivors. We were poor, but she was a hustler, working seven days a week to support us. I even started work at 14 to help.
"It sounds kind of trite, but lived experiences really do matter, right? You get into so many theoretical conversations with people who are trying to empathize, as they should, which is great. But there's something very visceral about fighting for women and girls when you've gone through those experiences yourself."
Note: In American slang, hustler also means an enterprising person determined to succeed; a go-getter.
---
Others asked to skip a meal, but they need their lunch break
Even though a significant number of people in the country find it difficult to ensure they eat three meals a day, their elected representatives made it clear this week that lunchtime is very important when the Opposition demanded to continue the debate without a lunch break.
On Wednesday Rohitha Abeygunawardena insisted that the lunch interval was important when the Opposition called to continue the debate on the Petroleum Resources Bill without the lunch break.
On Friday when the Mid-Year Fiscal Position Report for the year 2021 was being debated Minister of Education and Leader of the House of Parliament Dinesh Gunawardena insisted that they should break for lunch and reconvene later since it is critically important.
Considering the recent declaration by a Government MP that people can sacrifice a meal in a day as the country is struggling with economic difficulties, it is surprising that Government leaders want an all-important lunch break, a Parliament reporter told his colleagues.
---
Heat over TNA politico taking up Muslim issues in the East
During the Parliamentary sittings this week, some Muslim Parliamentarians allocated a significant amount of their time, even borrowed from others to attack indirectly another MP- Shanakiyan Rasamanickam from the Tamil National Alliance (TNA), who is becoming more popular especially in the east for raising issues the Muslim community faced lately.
All seem to have taken up the position that only Muslim MPs are qualified enough to talk about the issues about their community and that 'others' are raising those issues to become popular and gain some votes. When National list MP from Sri Lanka Podujana Peramuna (SLPP) Marjan Faleel, started reading out his written speech in Tamil, with misspellings and poor context on Thursday, it was Mr Rasamanickam who was at the Presiding Chair. Even Faleel had to borrow two more minutes from fellow MP Diana Gamage who was evicted from Samagi Jana Balawegaya (SJB) this week following disciplinary actions.
Not only Faleel, but even MPs from the All Ceylon Muslim Congress (ACMC) and the Sri Lanka Muslim Congress (SLMC) who raised their hands in support of the 20th Amendment in the past followed suit.
Another MP from the SJB noted to his colleague in the chambers that it was a shame that those ACMC MPs are not raising issue over the ill-treatment their party leader, Rishad Bathiudden undergoes in jail. Later UNP leader Ranil Wickremesinghe and SJB MP Lakshman Kiriella raised the issue on the basis of parliamentary privileges of the ACMC leader saying he is forced to urinate into bottles and that that no facilities are provided for his prayers in his cell.
---
Questions over who will run Indian funded cultural centre
During his four day visit, Indian Foreign Secretary Harsh Vardhan Shringla visited the Jaffna Cultural Centre which is fully funded under an Indian grant of Rs 1.2 billion. The construction work was completed months ago.
There were concerns raised in the recent past as to which government institution this state-of- the-art building complex is going to be vested in for its maintenance and to provide services. According to the Memorandum of Understanding (MoU) signed, the complex would be handed over to the Jaffna Municipal Council, but it became evident that the Council lacks adequate human resources and funds for the maintenance of the building.
After a brief inspection tour on Sunday, the visiting Indian Secretary Shringla announced to local media that India is going to bear the cost of maintenance of the building for five years.
Meanwhile, steps are underway to invite Indian Premier Narendra Modi to declare open the building once the pandemic restrictions are eased. One wonders if the Centre will be kept closed until then.
---
No silver lining in the clouds for our national carrier
In Sri Lanka, political interference and corruption were the root causes for the downfall of some of the public funded institutions. Everybody knows that.
A classic example is the debt-ridden national carrier- Sri Lankan Airlines. Its survival became even more challenging with the global pandemic hitting the global aviation industry forcing many airlines to be grounded for months having laid off thousands of employees.
A Presidential Commission of Inquiry (CoI) headed by retired Supreme Court Justice Anil Gooneratne detailed how the airline's management ran the company down to zero with frequent corrupt deals and poor management decisions but legal actions against those who were found guilty are yet to commence. Criminal misappropriation action has been filed in the UK High Court against Sri Lankan Airlines CEO, but nothing has happened here due to 'protection' they receive from VVIPs.
This week, India's corporate conglomerate Tata group secured a major stake of India's debt-ridden national carrier- Air India to take under its wings, nearly 90 years after inception by the late J.R.D. Tata. The onetime 'Best Airline service' in the region known as Tata Airlines was nationalised in 1953 in socialist India at the time. Today, the founder Tata's sons have taken over the same institution for INR 18000 crores (US$2.47 bn).
Back home, there is no one is willing to invest in the country's national airliner even though the previous government tried to pitch the idea to several countries, foreign airlines and wealthy entrepreneurs.
It is surreal to observe, that even our government leaders are not interested in using our national carrier anymore for their foreign visits but preferred to obtain services from global brands. After all, it's the taxpayers' money at work.
---
Diplomatic circles  abuzz with planned visit of  New Delhi based European Defence Attaches
The talk of the town these days, particularly within diplomatic circles is the visit of the New Delhi based Defence Attaches of European countries to Colombo.
Both, the Defense Attaches of Germany and France accredited to Sri Lanka are on a visit to the island. They called on Tri-forces commanders and the Foreign Secretary, a one-time Naval chief during their trip.
As the Indo- Pacific region is gaining significance in recent times with the US Indo- Pacific policy and the Quadrangular Defence Service Agreement initiatives are put into motion, Sri Lanka is also becoming a new player in the region due to its strategic location in the Indian ocean. The Europeans also would like to protect their interests in the region, and not be left out of the emerging equation.
Just the other day France blew a fuse when they realised that the US, UK and Australia had kept a huge nuclear submarine contract away from it in a new strategic exercise to counter China.
The German embassy in Colombo said that the visit is to make necessary preparations for the port visit of the German Navy ship Fregatte Bayern, planned in January next year. The German ship started its half-year long journey to Asia in early August and she is scheduled to return home by February next year.