Appreciations
View(s):

A humble man and well-recognised expert in the field of forestry

SHANTHA BAMINIWATTE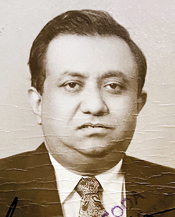 Loku Aiyya to his siblings (late brother, two sisters) and cousins, Bamini to his school friends, Shantha to professional colleagues and to me, Apuchu/Appachchi to our two children (Narmada and Ranga), was a very humble gentleman with exceptional qualities.
He was the eldest of four children born to A.A. Baminiwatte (Principal) and Mrs. U.K. Baminiwatte (teacher). He commenced his education in Delwita, Kurunegala where his parents were teachers but became a boarder at the young age of nine to attend Maliyadeva College, Kurunegala.  He entered Kingswood College, Kandy,  Grade 6 at the age of 10 and remained a hosteller until he completed school in 1971. On leaving school he won a five-year scholarship (1972-1977) to East Germany to pursue higher education where he obtained a Masters in Forestry studying the subjects in the German language.
On his return to Sri Lanka, he joined the government service in 1978 as an Asst. Conservator of Forests in the Forest Department  and had opportunities to obtain special training in Remote Sensing applied to Forest Inventory from South Dakota State University in USA (1986) and a post \graduate diploma in forest surveys from the International Institute of Aerospace Survey and Earth Sciences (ITC) in the Netherlands (1989-1990). In addition, he followed many training courses in USA, Switzerland, Philippines, Indonesia, Nepal, Australia, Malaysia, India and within Sri Lanka. He had a knack for languages and was very fluent in German and French in addition to Sinhala and English.
After an early retirement as a Deputy Conservator of Forests in 1996, he spent his vast knowledge, experience and energy on the development of forestry in the country through various projects as a Consultant / Advisor / Expert / Specialist / Technical writer, among them the Hambantota Integrated Coastal Zone Management Project/ NIVA, Estate Forests and Water Resources Development Project/ GTZ, Participatory Forestry Project/ ADB, Plantation Development Project/ADB, Forest Resources Management Projects/ADB  Forestry Programme for Early Rehabilitation in Asian Tsunami Affected Countries/FAO, and the GHG Inventory Data Catalogue for Sri Lanka/FAO.
He also functioned as a Watershed Management Specialist in Land and Water Conservation Project (Forestry Component) in Yemen under the banner of the UN.
He has many publications to his credit, conference papers published locally as well as overseas, as well as many special reports and manuals in Forestry.
Shantha was a well-recognised expert in the field of forestry and his wide experience made him a good teacher to Forestry students at Sri Jayewardenepura University in the 1990s and to his subordinates in the Forest Department. He was also very knowledgeable in varied fields such as international affairs, politics, films, art history, literature, and geography etc. Despite this, he remained a gentle and humble person, a man of few words who did whatever that had to be done quietly without fuss.
He loved travelling and working in the field as a forest inventory expert. He was a connoisseur of nature. His love for photography had emerged during his days as an undergraduate in East Germany and he had a large collection of slides of places visited during the vacations. He took pleasure in showing them to our children and sharing with them stories of his visits.
He was a faithful, much loved and loving husband who took care of me and supported me unconditionally in my work. The mutual respect for individuality and the implicit trust in each other that he nurtured within our relationship helped me in no mean measure to perform my duties as a senior government officer at an optimum level. He was an exceptional father to our two children; he had an endearing way of getting close to them emotionally and intellectually. It is a pleasure to note that both children have his qualities of self-discipline, honesty, respect for rules and regulations, punctuality, striving for perfection irrespective of the activity undertaken and the pursuit of knowledge through all means available.
Narmada, Ranga and I find it hard to express or imagine how we could hope to fill the void he has left in our lives.  May he have a short journey through samsara and attain the supreme bliss of Nirvana.
Dr. Saroja Wettasinghe
---
Amma, the binding force of our family
MALLIKA KUMARI TENNAKOON
It has been three months, since death took my mother away. She was the driving spirit who helped me to stay strong throughout my life.
She was always giving. Her patience, determination and dedication were unbelievable. She was a caring, generous, kind-hearted, simple and down to earth person.
During the 1980s she had to endure hardship as she lost her husband (my father), her mother and brother within a span of 10 years. However, she was able to overcome the pain and agony through sheer willpower and mental strength.
Despite all the challenges she faced, she looked after her family well. She lived a life governed by simple precepts: her unshakable faith, her love for family and her sense of duty and responsibility. The devotion of love she handed out to my father, her beloved children, adored grandchildren, relatives, friends, neighbours and all acquaintances is something that will always be cherished.
She was always willing to lend a helping hand to anyone in some way, but never expected anything in return. Her intentions were always to keep everyone happy. She was so delighted and eager to entertain visitors always.
She was so grateful to everyone who helped her through her life of journey. She used to recall them always. She followed the teachings of Buddhism in all her deeds.
Through her schooldays at Good Shepherd Convent, Kandy and Museaus College, Colombo she had excelled in academics as well as in extracurricular activities like debating. House captain of Higgins House at Musaeus, she was a member of the choir which sang "Sri Lanka Matha" at the very first Independence Day of our country on February 4, 1948. She happily recalled how Fr. Marcelline Jayakody came to her college and handpicked her and some of her friends for this memorable event. She wanted to write an article for our 75th Independence Day which would be celebrated in 2023. Unfortunately, it was not to be.
She was selected to the Faculty of Arts at Peradeniya University and chose teaching as her career. Being a teacher at Hillwood College, Pushpadana College, Kandy and as a Senior Lecturer at Polgolla and Giragama Teachers' Training Colleges, her work ethic had been exemplary. She was dedicated to her profession and keen to share the gift of knowledge with every student she met.
She balanced all of this while running the household. Though retirement rolled up by the time she turned 60, it never slowed her down, but it did give her time to indulge in various other activities and helping me in looking after my children.
As she was a strict follower of Buddhism,she was incapable of causing harm to anyone not even by a word. She never expressed hatred towards anyone.
Words are inadequate to pay tribute to this wonderful and caring woman whose death has left a void in our lives. Amma, you will forever be the binding force who held our family together. Those we love never pass away they will always remain in our hearts with lots of loving memories.
Amma, may you attain the Supreme Bliss of Nibbana. Till then may you find wise and noble people through Sansara.
With love and gratitude.
 Nilakshi Tennakoon
---
Cherished memories of old Ceylon and renewed friendships Down Under
WALTER MAY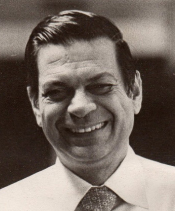 Few in
Sri Lanka today may know of people who passed away recently who were much part of society long ago. And yet those still left who remember have the urge to leave a public record, as tribute.
Walter May of Perth, Western Australia and of Ceylon till the 1960s, died peacefully a couple of weeks ago, in his 90th year. After a variegated childhood and fine records at Trinity College Kandy and S. Thomas' College Mount Lavinia he graduated with honours in History from the University of Ceylon with also an outstanding record as a national track athlete.
He reached the ideal conveyed in the poetic expression, "The Paragon of Animals" for by birth and upbringing he was gentle, dispossessed of envy, anger or harshness.
My wife and I came to be friends with his family when I joined the Royal Ceylon Air Force where "Wally" was well established. We lived as neighbours at the Katunayake base, and came to know his wife Anne who died over a year ago. Also, his daughter Heather and little son David. In those years the Air Force was all air and no force, so we had a leisured time weaving together long-lasting social material. One that lasted long, right into Australia was "Hounderanayagams". Possibly because of Wally's European parentage some tongue twisting Ceylon names he adjusted for ease and harmless fun. There was a family of Sounderanayagams in the vicinity. "Hounderanayagams" is what he affectionately called them.
We saw much of his family in Australia both in Sydney where we lived and in his home town of Perth, and whenever we met his greeting was, "Ah! So how are the Hounderanayagams!" It had turned generic for "friend".
Walter May was a gentle human. Bless him and Anne. The mystic imagination sees them lovingly together again.
 Ernest Macintyre
---
 Multi-talented banker and more than a friend to me
NILANTH DE SILVA
I write this brief appreciation on the passing away of my friend and colleague Nilanth De Silva, Chairman of Hatton National Bank (HNB).
Nilanth as we affectionately called him was a close colleague and friend. He had a distinguished career in banking and I first came to know him during my own attachment at HNB which started way back in 1975.
He was a multi-talented personality of high calibre well versed in a variety of topics. It was a great pleasure to have interactions with him  – every discussion was a learning as he shared valuable information from his knowledge bank. He was a historian to the core and had so much information at his fingertips. He was well versed in a variety of subjects which bore testimony to his ability to read and update his knowledge in spite of his tight schedule. Personalities of his calibre are rare in today's context notwithstanding the advanced technology.
Politics was his favourite subject and he loved to talk about political events of yesteryear which shaped the destiny of our country. In addition, he had in his possession the details of Parliamentary elections held in Sri Lanka since Independence and the record of candidates, their background, the number of votes polled etc.
He reached the highest position in the bank becoming Chairman of HNB, having joined at a junior level in 1974. This is a great achievement and we as pioneers of HNB and members of staff were very pleased at his elevation to the position of Chairman as one of ours – a ranker who rose to the position of Chairman. Such achievements, I believe, are rare in the annals of Sri Lanka's banking history. It is unfortunate the HNB has been deprived of his expertise at a crucial time.
Nilanth was considered an expert in Credit and connected areas which was a very valuable and important tool in banking as any deficiency would have serious repercussions on the Bank. I remember the way he went through the credit memoranda to ensure that every aspect of the credit proposal is looked into to ensure not only speedy delivery but that the bank does not incur any losses as recovery of an advance is more difficult and important than the expeditious credit delivery.
He was a person with excellent human qualities and was a friend in need. I remember numerous instances when he helped people who sought his assistance. His passing away is a personal loss to me – I have lost a brother who stood with me during good times and hard times as an advisor and mentor.
We bid farewell to a great personality who contributed immensely to the development of the banking industry. His advice and guidance were obtained by many bankers from various banks. His passing away is not only a loss to his family, but the large number of friends and the banking community will miss him. The void created by his passing away will be difficult to fill.
He was a loving husband and father and I am confident his wife Suranjanie, daughter Suranthika, son Nimantha and the other members of his family will continue to have the guidance and blessings of Nilanth from heaven during this difficult time.
May his soul Rest in Peace.
Jayaraja Chandrasekera
---
To those happy days in Rosamund Place
Nishanthi Attygalle (nee Chandrasekara)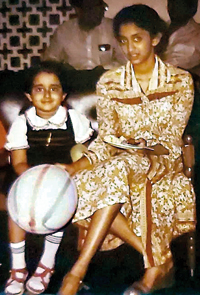 You were my babysitter when I was a toddler
When my parents and grandparents had to go to work
I loved this daycare arrangement
Being with you was quite a perk
You never set boundaries to my playing in the mud
Or running around the house
When Srinath mama used to play the organ out loud
You took me to show how he does it as quiet as a mouse
When you got married, I was just fifteen
I thought you were the most beautiful bride I have ever seen
I told my mother that I want to be just as beautiful one day
And I want my wedding to be just as grand someday
Although I grew up and my commitments as an adult grew
I always looked forward to the alms-givings at your place
Just so we could meet and talk
About all the old stories our memories embrace
I did not think this day would come so soon
That it would be vacant and blank
In that direction of the Rosamund Place neighbourhood
It is a gloomy day that my heart sank
While writing this, I am listening to a sermon about impermanence
It helps me cope better with your loss
Those who have passed on, live on in the memories of those who are alive
And that is how you will continue to live in all our lives across
Dr Viduranga Waisundara
---