Prof. Udith Jayasinghe, addresses ASGROPTIC, SLIIT on Agriculture Policy in Sri Lanka
View(s):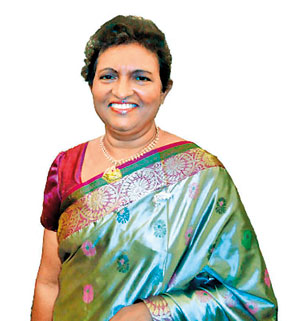 Association of Sri Lanka Growers of Plant Tissue Culture (ASGROPTIC) established under Sri Lanka Institute of Information Technology (SLIIT) was formed as an outcome of the RIC (Research Innovation and Commercialisation) grant offered by World bank through AHEAD Operations in 2019.
The RIC grant: 'Commercialisation of Low Cost (CSUP) Micropropagation for Export and Production of Improved Ornamental Plants through Genetic Modifications', was offered to the Faculty of Humanities and Sciences, SLIIT and the Principal Investigator is Professor Sriyani E. Peiris.
ASGROPTIC was formed in July 2019 to share expert knowledge with growers of plant tissue culture, promote horticulture export in Sri Lanka by encouraging more enterprises to step into export market, increase the economic status of families and to encourage women to engage in business to uplift the social status of their families. As of today, there are 24 members registered in the association, who are engaged in Tissue Culture growing around the country.
ASGROPTIC invited Prof. Udith Jayasinghe, Hon. Secretary to the Ministry of Agriculture to seek how government mandate could be supported to the Tissue Culture growers in the country and in turn increase export economy of Sri Lanka.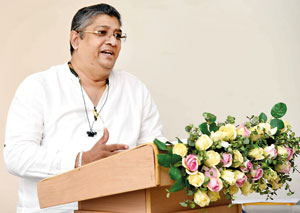 Prof. Udith Jayasinghe congratulated the association and stated the progress of preparing a National Policy for Agriculture to be used in the future. The appointed committee for this process, comprised of academics of Agriculture, Agro-Economists, Agro-producers, farmers and other related experts in Sri Lanka representing private sector organisations too.
The committee has requested from the President of Sri Lanka to support the regulatory functions of agriculture in the future through development of this policy. This will be finished approximately in 6-months and the specific legal reformations to be done to be reported at the parliament of Sri Lanka.
This was openly published for the public for suggestions and improvements and accommodated requested concerns of the related parties. The national policy contains 10 thematic areas under the roof of Agriculture: Crop production and productivity, Input management, Advanced technology, Food safety and quality management, Eco-friendly operations, Agri-entrepreneurship and marketing, producer empowerment, Climate resilience and risk management, Knowledge management and agriculture extension and Governance and extension management.
Policy statements with strategic options were developed based on these thematic areas. The policy has been designed in a way that it supports managing the scope, schedules, budget and quality of a project.
One main objective is to solve the issues related the fertilizer supply for farmers in Sri Lanka. Hence, the committee is working towards getting agro-chemicals, composting which consists of essential plant nutrients. The committee with the support of expert scientists in Sri Lanka have identified a liquid fertilizer with high solubility, which contains ample plant nutrients. This will be 14-15% nitrogen supplement for the plants, which ranked at level 3 in the world that could be used in combination with water when composting.
Prof. Udith Jayasinghe further mentioned that he appointed two additional committees – 4As: 'Association of Academics and Agriculture Administrators' consisting of approximately 100 experts from 8 state universities and other two government affiliated institutes who deliver Agriculture related programmes and 'National Agriculture Policy Action Monitoring Committee' to monitor the process. These will cover all the districts of the country to assist farmers issues.
These committees together will also encourage more people to join agriculture related business and facilitate women who seek self-employment to enter this field.
It was a successful discussion with Prof. Udith Jayasinghe, as members of the ASGROPTIC got an opportunity to contribute the tissue culture related policy developments and to discuss the issues they had related to import procedure of fertilizers required for tissue culture.
Prof. Jayasinghe appreciated the efforts of SLIIT through the ASGROPTIC in taking this initiative to support growers of Sri Lanka who contribute to the economy of the country.