Just when we needed you most…
View(s):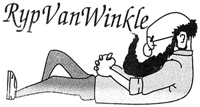 My dear Mangala,
I am saddened by your sudden farewell. Always controversial, your departure was also controversial. After speculation that you passed away, we were told that this was not true and that reports of your death were exaggerated. Then you were suddenly taken ill and passed away.
The virus has now taken three prominent politicians from us. They were all colourful personalities in their own ways. Wi Ja Moo was a unique character and so was Dr Neville. Both began in the Green camp and ended in the Blue camp. You did it the other way around, from the Blue camp to the Green.
Your journey began in the '80s. You were 'Mangala Innocence' then, just returned from England and trained as a fashion designer. The Blues were in crisis. Ms B, without her civic rights, was trying to keep them going. Introduced to Matara as 'Mahanama's son' by her, you were no longer innocent.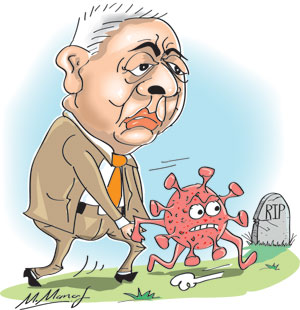 Sometime later, the B siblings, Anura and Satellite began squabbling about who should get the B family's heirloom, the Blue party. You backed Satellite all the way. She won that battle and you walked into her Cabinet. Perhaps it is right to say that what Felix was to Ms B, you were to Satellite.
It is customary not to speak ill of those who have passed, but we must also see you in the correct perspective. That is why we cannot forget what you said and did when you were the voice of Satellite's government. Remember that remark that journalists can be brought with a bottle of arrack?
The Mangala of that era was our typical politician, believing that the government was always right and that the media should always support it. As Media minister, you even encouraged Satellite to prosecute newspaper editors for criminal defamation – which she did.
At the end of Satellite's tenure, you ignored her warnings and joined Mahinda maama. In fact, you managed his first campaign. That was when you dubbed the Green Man as Mr Bean. Mahinda maama won the race because of boycott in the North and East. Again, you had picked a winner.
Your political journey with Mahinda maama was short lived. You left him two years later, taking Anura and Sripathi with you. Sadly, none of those 'three musketeers' are with us now. I think this must be the time that your politics changed – from one of convenience to one with a conscience.
You experimented by forming your own party but gave that up and, like your father finally did, joined the Greens. Despite once being his harshest critic, you bonded well with the Green Man. You became your friend's, Mahinda maama's, harshest critic when he began acting above and beyond his mandate.
Sensing a dictatorship in the making, especially after the war victory, you managed to bring together two old rivals, your good friend Satellite and your new friend, the Green Man. If there was one person responsible for Cheerio Sirisena running against Mahinda maama and then winning, that was you.
Ironically, if that was your greatest achievement because you stopped a dictatorship from emerging, it was also your greatest blunder. That is because the 'yahapaalanaya' crumbled and crashed after Ravi looted the Big Bank and the Green Man and Cheerio Sirisena began fighting with each other.
You did do some good work in the ministries of Foreign Affairs and Finance. In the former, you undid the damage to our reputation as a genocidal nation, though some said you appeased the West and the UN too much. In the latter, you maintained financial discipline, even if it was unpopular.
However, your best laid plans went awry. You could only watch as the Green Man fought and fell out first with Cheerio Sirisena and then with Sajith. The 'yahapaalanaya' promise to rid the country of the Presidency was a damp squib. The Easter attacks made the masses yearn for the 'R' regime again.
You, who marshalled a 'kurundu polu' brigade to stop Sajith's supporters from marching against the Green Man at Matara, joined Sajith's new 'telephone' party instead of staying with the Green Man when the Greens split last year after Gota maama's victory. I suppose you were only being practical.
I suspect that by this time, you had had enough of our political system, its endless cross-overs, the lies and deception and the profiteering that goes on hidden from public view. That is why you called it quits even after submitting your nominations for the last elections from Sajith's 'telephone' party.
Your recent comment that the 'pohottuwa' chaps and the 'telephone' party were 'two sides of the same coin' was insightful. What you were saying was that both these parties were trying to appeal to majority sentiment to win votes and come to power – regardless of the consequences of their slogans.
Just a few days ago you wanted to launch another organisation. Your thinking was that you had 10-15 years to live and you wanted to use that time to leave the next generation a better nation. You also thought politics was not the way to go about it. Unfortunately, that was not to be and you left us.
You mediated to get vaccines from America through your contacts. Yet, you downplayed your role, saying governments don't rely on individual requests – instead of posing for a photo like some do, or saying that it was your phone call that did the trick, like some others did. Still, the virus beat you.
In politics where thieves are common, you were honest. You spoke with fervour but without fear or favour, even when it cost you. You were never a racist. You left at a time when the nation is hurtling rapidly towards an abyss and needs you most. That is why we feel your loss so much, Mangala.
Yours truly,
Punchi Putha
PS: In that photo of Satellite gazing at the fire consuming your mortal remains, what she saw was not the brash 'Mahanama's son' or 'Khema's boy' who entered the political stage but the mellow and mature Mangala who took the final curtain call. Your demise is truly an 'avamangala' for the nation!