Covid alarm at highest circles of Govt., as Bandula tests positive
View(s):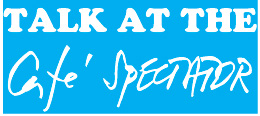 Trade Minister Bandula Gunawardena's announcement on Friday evening that he had tested positive for COVID-19 set off alarm bells in the highest circles of the government, given that he had attended the same day the COVID Task Force meeting chaired by President Gotabaya Rajapaksa and attended by many senior ministers and officials.
Several of his immediate first contacts from that meeting are now self isolating while others such as Health Minister Keheliya Rambukwella are continuing to work after testing negative following Rapid Antigen tests.
Taking to his official Facebook page on Saturday, Mr Gunawardena said he continues to work from home via Zoom. The minister also revealed how he believes he may have been infected by COVID-19.
He said he had been wearing a mask manufactured by the Peradeniya University that had kept him protected for a long time even in situations where others close to him have been infected with COVID.
"However, I made the mistake of removing my facemask when I was inside my personal vehicle. I believe I was infected by one of my drivers who was unaware at the time that he was carrying the virus. I therefore urge everyone not to remove their masks even for a moment in such situations," he appealed to the public.
---
A laptop sits idle as no one knows password
Officials at the Jaffna Municipal Council (JMC) are in the dark these days wondering what to do with the latest Apple made laptop purchased by the former Mayor Immanuel Arnold. The reason being that nobody knew the password to access the laptop. Not even the ex-Mayor who used the laptop during his tenure was aware of the password.
The matter came to light recently when corruption allegations were charged against the current Mayor over a road beautification project he got involved in with a private company. Incumbent Mayor V. Manivannan denied the allegations saying they were baseless.
Officials found that the laptop was purchased following the instructions of ex Mayor Arnold under the category of 'other expenses' of the Council by spending Rs 628,000 of taxpayers' funds in February, 2019. A DVD Writer was also purchased along with the laptop.
---
The tale of turmeric and broken promises
It is no secret that prices of essential foods have skyrocketed due to the Government's import controls despite its repeated assurances of boosting local production levels to meet demands.
According to the Colombo Consumers' Price Index (CCPI) released last week by the Department of Census and Statistics, the inflation of essential goods increased to 5.7 percent in July this year compared with 5.2 percent in the previous month.
A good example to understand the situation is comparing the current price of turmeric in the local markets. 100g of turmeric powder is being sold for over Rs 1200- (one kilo- Rs 12,000) in local shops where, consumers complained some of which is adulterated after being mixed with wheat flour.
Soon after import controls were introduced for turmeric and other crops were introduced early last year, the government assured that it had taken adequate steps to boost local production of turmeric but the local demand is high requiring additional imports.
Smugglers from southern India also took to their boats to send stocks to their Sri Lankan 'business partners' which had the Navy engaged in a new assignment to arrest the offenders.
---
Buzz over undiplomatic tweet by diplomat
Afghanistan's ambassador to Sri Lanka M. Ashraf Haidari is quite active on Twitter these days even though his followers are not quite sure whom he represents after the country fell into Taliban rule in recent weeks. He even tweets frequently about the lockdown and economic and political situation
of his host country.
As India is evacuating its citizens and terminating diplomatic operations in the country, its External Affairs Ministry spokesperson Arindam Bagchi who was Deputy High Commissioner in Colombo published a video clip of a group of Indians chanting 'Jai hind' after their evacuation flight landed.
Ambassador M. Ashraf Haidari took to Twitter to record a very strong response- an undiplomatic move to stress his disgust with India for leaving the country. After the tweet started to gain some traction from the public, he deleted it thereafter.
---
Tamil politicos scramble to show links with Stalin after aid package announcement
Tamil politicos in the North were rather busy on Friday issuing statements soon after Tamil Nadu Chief Minister M.K. Stalin announced an INR 3170 million package to benefit Sri Lankan Tamil refugees in the state. The proposed funds are to be utilised for "housing reconstruction, enhancing education and employment opportunities, raising living standards and increasing food subsidies" according to the Tamil Nadu Cabinet memorandum.
One of those politicians was busy trying to track an old image of himself when he called on Mr Stalin, who was then the opposition leader in the Tamil Nadu assembly, to attach along with his statement, welcoming Mr. Stalin's announcement. Finally, he found it and the statement followed. The announcement came after a recent incident in a special refugee camp in Mannarkudi, Thiruchchirappali where 21 Sri Lankan Tamil refugees were on a hunger strike demanding they be allowed to go out of the camp to ensure a livelihood and support their families on their own. At least six of them tried to commit suicide and were hospitalised later.
The Sri Lankan refugees alleged they are being detained in a special camp that is similar to an 'open prison' where their movements are restricted by Indian authorities. The refugees demand that either they be allowed to go out for work, given Indian citizenship to make a living there or be sent back home immediately.
---
FSP hits back; not protests but prisons behind COVID spread
The Frontline Socialist Party (FSP) has reacted angrily to reports that party Secretary Chameera Koswatta, Convener of the Inter University Students' Federation (IUSF) Wasantha Mudalige and Student Union Leader of the Sri Jayewardenepura University Amila Sandeepa had tested
positive for COVID-19 while in remand custody.
Addressing the media on Friday, FSP Education Secretary Pubudu Jayagoda noted that the three activists had been in remand custody for nearly three weeks since their arrest over allegedly unruly scenes witnessed during a protest opposite the Parliament Roundabout against the Kotelawala National Defence University Bill.
"Government ministers and their sycophants have been shouting themselves hoarse claiming that it was the street protests by trade unions that were spreading COVID in the country. But none of the protesters who was arrested tested positive for COVID. They became so desperate when no protester tested positive that their mud-slinging networks started creating fake social media posts about teachers who supposedly died of COVID after taking part in street protests. They were quickly exposed when users found that the photos of these supposed 'dead teachers' were those of various Indian nationals lifted from the internet," Mr Jayagoda stressed.
Mr Jayagoda pointed out that in the end it was the prisons where protesters were being locked up under unsafe and overcrowded conditions that had become one of the central points from where COVID-19 was spreading.
---
Mano Ganesan warns of not so virtuous role of virtual mediator
As informal behind the scene talks between the Government and Tamil National Alliance (TNA) began recently, Tamil Peoples' Alliance (TPA) leader Mano Ganesan warned of the role of the virtual mediator- the United States of America (USA).
Comparing the recent development to the complete evacuation of US Forces in Afghanistan after the invasion of that country two decades ago under the 'War on Terror' mantra, Mr Ganesan noted that one needs to be careful about the US role at home in order to avoid disappointments similar to the situation of the Afghan people, who now find themselves under Taliban rule. In a press briefing he conducted this week, he raised these concerns publicly.
Not only that, he even shared a mini video clip of the press briefing on his Twitter handle, tagging US Ambassador to Sri Lanka Alaina Teplitz. "Afghans were dropped like hot cakes. Pray, that it doesn't happen here."
---
Colleagues not happy with joker of the pack
Since the Cabinet of Ministers on Monday decided to donate the August salary of all Cabinet Ministers to the COVID-19 Fund, many ruling party politicians expressed their concerns, including a State Minister who refused to do so citing his current financial situation on the matter.
Piyal Nishantha De Silva, State Minister of Women and Child Development, Preschools and Primary Education, School Infrastructure and Education Services responded to the Cabinet decision on the following day saying he cannot donate his salary entirely due to his other financial commitments.
He was not alone in this; soon it became a circus where other ruling party MPs such as Dilan Perera and S. B. Dissanayake too expressed similar opinions. The latter was entertaining as usual. While downplaying the severity of the pandemic, the face-masked Dissanayake told reporters he is engaged in farming these days and totally dependent on his wife's salary since he needs to repay a
loan of Rs 30 million obtained from a bank.
One journalist asked which bank gives a loan of that sort to a farmer!
Mr Dissanayake's comments dismissing the threat posed by COVID-19 as just another cough or cold did not go down well with some of his own colleagues within the government, who privately complained that his behaviour was only making the situation worse for them.