Don't let Covid-19 outbreak, break your success!
View(s):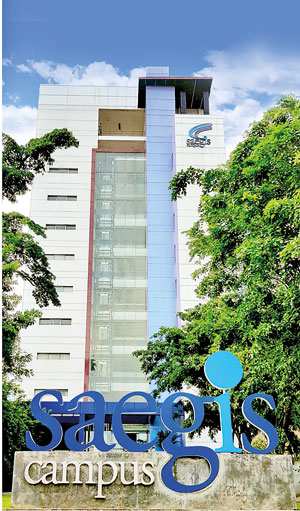 Start Your British MBA from a UGC Recognized university at Saegis Campus!!!
Start your own business to become an entrepreneur
Work in a new country
Speed up your career progression
Move into a new functional area
Move into a new industry and go up in the ladder
Make new connections and become a strong person
Climb to the top at your workplace
Get registered for the Canterbury Christ Church MBA programme with the trusted partner in Sri Lanka "Saegis Campus"
Why study at Saegis Campus
Sri Lanka?
Experienced and Qualified Faculty with industry experts
Superior learning facilities and individual attention to students
Flexible payment options with attractive bank loan facilities
Access to CCCU online resources and other services
Assignment based evaluation
Easy access, state-of-the-art facilities, and vehicle parking facilities.
Business world is rapidly changing, and the complex global business environment requires unique skills, knowledge, and right attitude. Thus, focal point of MBA programme, Canterbury Christ Church University (CCCU) and Saegis Campus are to nurture the students remain competitive and think in extra dimensions well beyond the scope of standard business models to face world-scale social, environmental, political, and economic challenges.
Having considered all such challenges, MBA programme was designed by Canterbury Christ Church University with a group of experts competent in globalization and emerging needs in Sri Lanka as well as in other countries.  Thus, the MBA programme is designed to understand the big global picture and to get used to the implications and opportunities in the competitive businesses and new enterprises both in Sri Lanka and abroad.
The prime objective of this Canterbury Christ Church University MBA programme is to groom well-rounded global leaders ready to thrive and succeed in today's business environment. Your ability to achieve and act – both independently and as a member of the MBA team is what make you stand out.
Canterbury Christ Church University MBA Team invites you to expand your horizons through this career-transforming, life-changing learning experience. Join us and realize your true potential for success.  Find below what Saegis MBA Package offers you achieve your career aspirations.
Canterbury Christ Church University (CCCU) – Teaching Excellence 
The MBA programme conducted at Saegis Campus is identical to that of CCCU, UK and follows the same curriculum, methods of teaching and evaluations, ensuring high quality and international standards.
It is noteworthy to emphasize that During COVID 19 pandemic period, Saegis campus was able to continue with the online study programmers on LMS platform, and the students embraced the change and continue with their studies without any interruption and delay.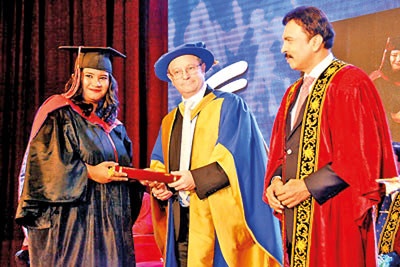 Duration – One (1) Year
A competitive and academically rigorous 12-months MBA postgraduate platform, that allows students multiple modes of delivery to choose from, giving ultimate flexibility whilst retaining high quality educational provision- strictly adhering to the standard delivery protocols approved in the United Kingdom.
Excellent Panel of lectures
A team of experienced lecturers possessing the ideal balance of academic and professional insight along with the top-level industry experience professionals deliver an unparalleled, modern, and inspirational learning experience for students in the programme. This will also bring real world application and context to the theory built into the syllabus. Also, the delivery standard of lecturers is evaluated with student feedback and quality parameters to ensure high standard of delivery throughout the period.
Attractive customized packages for Corporate Sector
The unique scholarship schemes of Saegis campus for corporate sector is designed to maximize students' potential while providing a valuable boost for their academic progress and development. This venture also seeks to equip students with the necessary skills to meet the challenges of emerging trends within the relevant industries today and recognizes the growing need to produce top notch professionals who will make an important contribution to industries.
Affordable pricing and attractive loan schemes to facilitate students loan facilities
Potential students who need financial assistance to pay course fee with extended bank loan facilities are introduced to students.
MBA Studio Facility 
It is with great pride that we introduce you to our Collaborative classrooms – a recent trend in higher education under the concept of MBA Studio Classroom. This is a unique facility that provides students a more engaging environment to learn and force a shift in pedagogy for the betterment of the programme. Thus, Faculty of Graduate Studies – Saegis Campus is ready with an MBA studio classroom to offer a collaborative, highly interactive environment that features technology-enabled group tables and smart boards.
The new intake will commence on the 26th of September 2021. Register Today!
For more information:
Call 077 043 0000 or
visit www.saegis.ac.lk
Saegis Campus | Touching Lives