Excelsia College, Sydney '37-years of unparalleled prestige!'
View(s):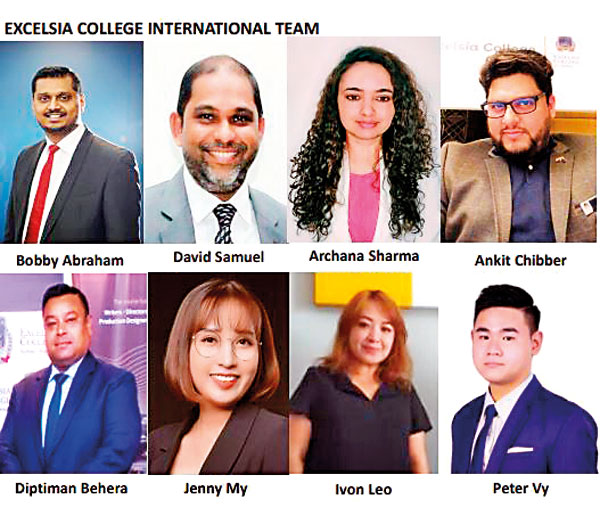 Excelsia College was thrilled to unveil young talents, launched the Global Online Music Auditions across India, Sri Lanka, Maldives, Nepal, Indonesia, and Vietnam which attracted hundreds of applications. Students were given the best platform and opportunity to perform virtually showcasing their talents in music, and dramatic arts. Excelsia College is greatly amazed by these young students who enthusiastically participated and showcased their talents and brought it out to the global stage through this initiative.
We are grateful to schools, music colleges, musicians and parents who pulled this together with us and building the spirit of success in them.
Now, Excelsia College Virtual Open Day is rapidly approaching which is a critical part of a student's journey to higher education with Excelsia and this event will assist the college greatly in creating interest in our courses for 2022 enrolment and Early Offer program. Excelsia's Student Acquisition team will create the best possible experience to help prospective students in their decision-making process for undergraduate study.
Attendees can join us on Saturday, 28 August 2021 to hear from a wide range of academics and staff, and key groups such as, current students and alumni. Prospective undergraduate and postgraduate students can register via the link www.excelsia.edu.au/open-day. All eligible Year 12 students who register and attend the Open Day will go into the running to win Beats Headphones valued at $300.
Excelsia offer a range of Bachelors, Masters and PhD programmes for international students and we are still encourage students to apply for forthcoming intakes in September 2021 as well as for Feb and July 2022 whereas certain modules could be completed studying online.
n    Business: Bachelor of Management and Entrepreneurship, MBA, MBR (Organisational Leadership), and Doctor of Philosophy (Organisational Leadership).
n    Counselling: Master of Counselling, Graduate Diploma of Counselling
n    Creative and Performing Arts: Bachelor / Master of Music, Bachelor of Dramatic Art and Bachelor of Screen Production.
n    Education: Bachelor of Early Childhood Education (Birth-5)
n    Social Work: Master of Social Work (Qualifying) including Bridging course (pathway)
Recently, Excelsia College received from the Tertiary Education Quality and Standards Agency (TEQSA), a renewal of registration for 7 years with no conditions. This is considered to be a great achievement with credit going to the high academic standards, compliance and graduate outcomes of the college.
Having a strong educational ethos firmly built into its foundations, Excelsia College believes each student who walks through its doors is a unique individual who requires their own tailored approach of care and support to help unlock their full potential and flourish in their chosen profession. With multi-religious prayer rooms and culturally diverse staff, students from all backgrounds are made to feel welcomed and included on campus.
Please contact David Samuel, International Marketing Consultant, Excelsia College Sri Lanka Office – Email: david.samuel@exclesia.edu.au for support and enrolment.
Please browse www.excelsia.edu.au for further information and course details.  
CRICOS Provider Code: 02664K.