Drones as the new flying IoT
View(s):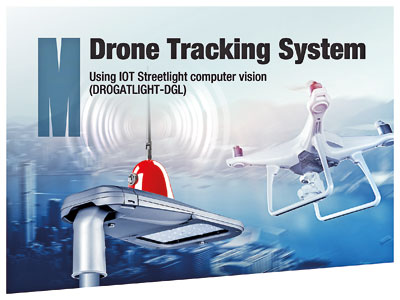 Drones have become increasingly popular. Created initially as remotely-guided aerial missile deployers for the military, these unmanned aerial vehicles (UAV) now have a wide range of applications.
Equipped with high-quality cameras, they are able to capture incredible aerial view photos of landscapes and are revolutionising the way films are made. Not only have they become a tool for filmmakers, but they are also used to deliver goods, monitor climate change and aid in search and rescue missions.
A person can easily control these miniature pilotless aircraft from the ground or via a computer programme to reach remote areas with the least effort and time. Drone technology has flourished in the last few years and is often used in the form of small quadcopters and octocopters. Small in size but high in speed have given drones the advantage over helicopters and small aeroplanes to perform remarkably without engaging pilots to fly them.
Unfortunately, remarkable creations do come with issues. Imagine seeing a drone hover near your window or while you are lounging by the poolside. A kid may be testing out his newly purchased drone making the scenario harmless. But with issues such as remote monitoring and surveillance becoming more common these days, drones are also looked upon as an invasion of privacy.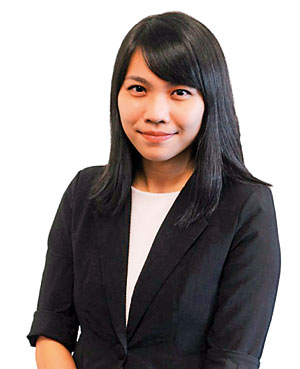 With beyond visual line of sight (BVLOS) being an important feature in the drone industry, drones are able to fly beyond the normal visual range without human interference. Though they are mostly used to track large tracts of farmland, a lot of companies are embracing this technique for more reliable drone functioning, making it crucial to track these drones.
With this in mind, Ir. Dr Joanne Lim Mun Yee from the School of Engineering and her team are focused on creating a power gating technology for Internet of Things (IoT) devices capable of tracking drones and other devices with frequency signals within a designated area. Dr Lim and undergraduate students Tay Liang Yu, Lim TeikAun, Soh Owen and Kok Yuan Ting, have invented a drone tracking system using the Internet of Things (IoT) Streetlight with computer vision known as DroGatLight. DroGatLight can detect objects with frequency using existing street light, IoT systems, computer vision and mobile apps. DroGatLight is at its final lab scale with system prototype demonstration in an operational environment.
According to Dr Lim, the IoT technology also comes at a considerably lower cost than other existing technologies to date. "We are currently working on further development towards object tracking, with low power usage and comprehensive signal coverage to enhance the capabilities of DroGatLight further," said Dr Lim.
Our IoT and UAV researchers, led by Dr Lim, have been actively working on the different proof of concept and further development of IoT and drone technology for four years.
The research has created hope towards providing a safe environment, especially in areas where drones may fly within the vicinity without passerby knowledge. Drones are gaining momentum, especially in this era where delivery, monitoring and surveillance are autonomously carried out. In this context, DroGatLight is useful for UAV traffic monitoring and controlling, even as a security system for homes.
DroGatLight won a Gold medal at the 31st International Invention, Innovation and Technology Exhibition (ITEX) 2020, Malaysia, and has a patent-pending with three copyrights.
Economic Research Institute for ASEAN and East Asia statement on ASEAN vision 2040 mentions that digital transformation and Industry 4.0 offer many opportunities to improve resource management through drones, remote sensing, and artificial intelligence that allow better monitoring of resources with the use of remote sensing, ICT and big data analytics which is in line with the DroGatLight invention.
A Monash degree can offer you personal enrichment and enhanced career opportunities. Join our Virtual Open Day and Postgraduate Preview on 21 August 2021, from 11am – 4pm (Malaysian time) to explore our degree programmes. More details at www.monash.edu.my/open-day