Why choose BTEC HNDs in Business and Computing at Saegis Campus?
View(s):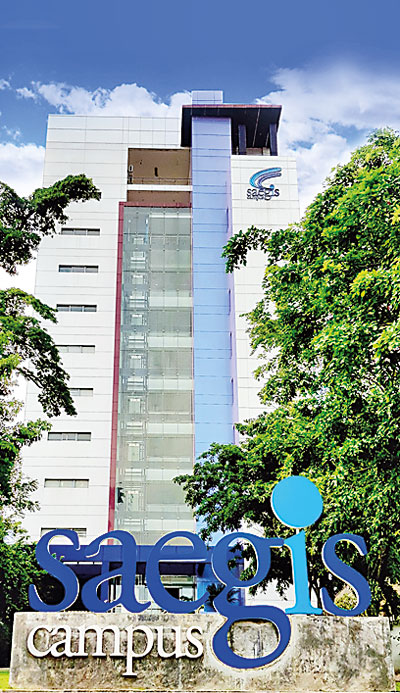 In a constantly changing world, one would smartly gain a qualification that both widens their access o higher education as well as enhance their career prospects. The BTEC Higher National Diplomas (HNDs) does just that, by developing you as a professional who is confident, visionary, and self-reflecting to not just meet the demands of employers and the evolving landscape of the chosen sector but also to develop a mindset and personality that adapts to continuous learning.
Awarded by Pearson, the UK's largest qualifications awarding body, these BTEC HNDs are globally recognized and benchmarked. It offers students a vast amount of breadth and depth of the sector, whether it be business, computing, or engineering. The qualification is also recognized by many higher education institutions for advanced entry onto an undergraduate degree, directly to the final year.
Saegis Campus, one of the leading higher education institutions strategically located at the heart of the country's educational capital Nugegoda, now offers its students the BTEC HND in Business (Management), BTEC HND in Business (Accounting & Finance) and HND in Computing (Software Engineering) programmes.
In the coming weeks, Saegis Campus will also be offering BTEC HND in Business (Marketing), BTEC HND in Computing (Network Engineering), BTEC HND in Computing (Data Analytics), and the BTEC HND in Quantity Surveying.
The BTEC HND in Business (Management) provides graduates the opportunity to work as Business Manager, Business Development Manager, Business Advisor, Consultant, BTEC HND in Business (Accounting & Finance) as Chartered Accountant, Accounting Technician and Financial Advisor, and BTEC HND in Computing (Software Engineering) as Software Developer, Systems Designer, Business Analyst, Games Developer, Web Developer.
These qualifications embeds five employability skills that are required today: cognitive and problem-solving skills, intra-personal skills, interpersonal skills, commercial skills, and business skills.
Saegis Campus undoubtedly has some of the best lecturers and professors who have a distinctive reputation in their respective field of teaching in the country, headed by well renowned education personality Mr. Bandara Dissanayake as Chairman, Professor Nalaka Jayakody as Vice Chancellor, and Professor Dharmaratna as Director AcademicAffairs.
Providing quality higher education that has both academic and professional excellence on par with the international standards is the aim of Saegis Campus. Breeding the next generation of leaders and intellects, the campus strives to continuously expand its study programmes and partnerships to be future ready.
Saegis Campus provides a rich and stimulating learning experience for every student. Its state-of-the-art campus at Nugegoda includes a modern IT lab, language lab, library with reading areas, a student lounge for relaxation, spacious air-conditioned lecture halls equipped with the latest audio-visual technology, sports and recreational facilities, spacious cafeteria, among many others.
It also has a career guidance unit to actively help students with work placements and internships, also initiating seminars on career guidance and job fairs on a regular basis. Students could also obtain educational loan with the various banks the campus has partnered with. Saegis Campus also has a Leo Club and a Rotaract Club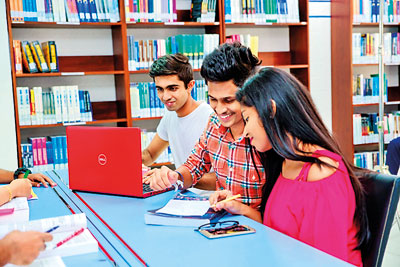 Saegis Campus presently offers various degree programmes in Software Engineering, Computer Science, Accounting & Finance, Marketing, and Business from Canterbury Christ Church University, UK and its own ones approved by the Ministry of Higher Education, Sri Lanka. It also offers certificates and diploma courses that are Pearson Assured, and pathway options for degree programmes in Deakin University, Australia.
Saegis Campus strives in delivering an unmatchable experience that focuses on giving the best possible quality higher education to its students, especially successfully maintaining quality standards with HND bodies, and this is well reflected in its awards and recognitions, most notably winning the International SQA Star Award at SQA Star Awards Ceremony back in 2018 at Glasgow, UK.
July intake is now on for the HND in Business (Management and Accounting & Finance) and HND in Computing (Software Engineering) programmes. Please contact 0117430000 for more information.