Good data & proper vaccination need of the hour – Experts
By Kumudini Hettiarachchi and Ruqyyaha Deane
View(s):
Consistent and disaggregated data     vital to track epidemic pathway
Lockdown has been porous
Deaths-by-date important in analysis
Sri Lanka has been under a lockdown since May 25 but as many experts underscored a lot of people were going around and no one seemed to know whether they were truly a part of essential services.
The experts said that from a public health point of view, the effects of this period of lockdown will only become apparent now because of the time-lag between infection, development of symptoms, case detection and availability of test results, which is a period of multiple weeks.
They, however, pointed out that the lockdown has been "very porous" and that this will compromise its impact.
"You could argue that what is going on now is affecting daily wage earners more than those people roaming around saying they are part of  essential services. Due to this, the lockdown or intervention has not been as effective as it should have been and may need to be extended. Thus, poorly-effective lockdowns affect the daily wage earners even more because the intervention period may have to be extended," one expert said.
Currently, the two main issues that require strong focus, the Sunday Times understands are:
n The critical need for good data to see where the country stands with regard to COVID-19
n A systematic vaccination programme to ensure that deaths and severe disease
are prevented
"To monitor the progress of the COVID-19 outbreak and the effect of interventions on the outbreak, we need good data that are consistent from day to day," a senior virologist said, citing the example of data from testing of different groups.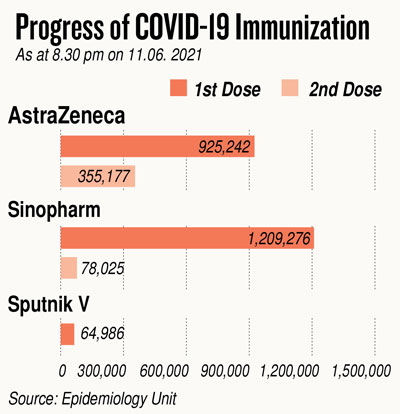 These different groups include:
'Exit RT-PCRs' or 'clearance' RT-PCRs on those in quarantine, either in their homes or at centres
Those suspected of having contracted COVID-19
Patients with fever and respiratory diseases such as pneumonia who come to hospital outpatient departments (OPDs)
Special categories at large workplaces such as factories and also prisons
"Eighty percent of the testing, we hear, consists of 'exit RT-PCR' results," another expert said, stressing that these different groups cannot be "lumped" together to assessthe trajectory (path) of the outbreak.
The virologist pointed out that "you have to disaggregate this data to compare daily trends within each category. That is how we can see if the outbreak is expanding or coming under control". There is a need for day-by-day data streams to track what is happening within the community.
"Exit RT-PCRs will not give the picture at ground level because these are people in quarantine. The pulse of the epidemic – whether the numbers are increasing, flattening or coming down – will be felt through the number of positives found among those who are suspected of having contracted COVID-19 and patients with fever and respiratory diseases such as pneumonia who come to OPDs," pointed out another.
Other experts reiterated that when one figure covers all these groups, it is very difficult to gauge which way the epidemic is progressing. For example, a big outbreak in a prison does not reflect what is happening in the community.
The data stream is also compromised to some extent due to testing numbers being 'flattened' out because of testing limitations, the Sunday Times understands. In this context, daily numbers of COVID-19 death data are "extremely" important as they are probably the most reliable indicator.
However, the number of deaths being reported each day covers deaths that took place over many weeks. This is not useful in the analysis of the epidemic trend. The data should be on a 'deaths-by-date' basis, an expert said, adding that only then can a pattern be seen in a meaningful way and also analyzed in a meaningful way.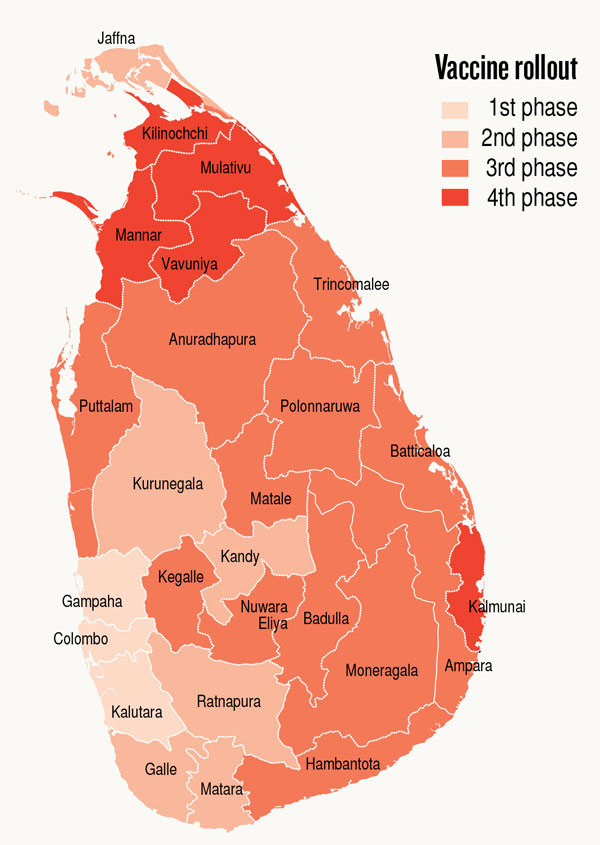 101 death toll over a period of time – DGI

People went into shock over reports of 101 deaths from COVID-19 on June 10 (Thursday), which were quickly refuted by the Department of Government Information (DGI) on Friday.

A media release from the DGI gave the breakdown of these deaths as: February 6 – 1; April 1 – 1; May 15 – 1; May 16 – 1;May 20 – 1; May 21 – 1; May 22 – 1; May 26 – 1; May 27 – 3; May 29 – 2; June 1 – 2; June 2 – 2; June3 – 7; June 4 – 4; June 5 – 4; June 6 – 27; June 7 –27; June 8 – 13; and June 9 – 2.

Thirty of the deaths had occurred at home; 57 in hospital; and 14 on admission to hospital.