An officer and a gentleman to the damsel in distress
View(s):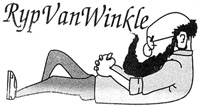 My dear Sarath,
I had to write to you this week because you are making headlines in these difficult days of 'lockdown' or 'travel restrictions' as those in high places like to call it these days. This is in your role as the minister in charge of the Police – though some will say that hasn't really been your role recently.
As a politician, you must be loving every bit of the publicity you are getting. Who wouldn't, when everyone is talking about you, making you a household name in the country almost overnight when, just a few weeks ago, most would have been saying 'Sarath who?' and wouldn't have known you.
Controversy is not new to you, Sarath. You attracted attention even when you were in the Navy, defying orders from your then Commander-in-Chief, Satellite. That was when you didn't allow the Tigers to occupy certain areas during that infamous ceasefire with them. You were praised for that.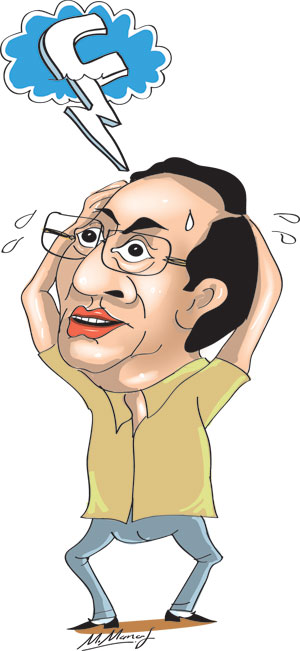 We also remember how you presented your views before the Human Rights Council in Geneva for many years, often being at loggerheads with the Eelam lobby. You did so in a personal capacity.
Perhaps your most notable contribution came when the 'yahapaalanaya' chaps passed the 19th Amendment with a two-thirds majority and everyone in the Blue party endorsed it in Parliament because it was what their then-boss, Cheerio Sirisena wanted them to do – except you.
Now, don't get me wrong. I do believe that the 19th Amendment was one of the better pieces of legislation this country has had. The passage of the 20th Amendment has only proved that even more.
When the vote on the 19th Amendment was taken, a few were absent, one abstained and only you had the courage to vote according to your conscience. Some of those who voted with Sirisena were later rewarded with a Cabinet post!
Ironically, Sarath, it is this kind of history that made people place their faith in you at the last election. That is also probably why you polled the most number of preferences in Colombo, beating even seasoned veterans such as Dinesh, Susil, Bandula, and even Wimal.
They would have wanted a change from the typical politician, and, seeing your previous performance, they thought they were voting for an officer and a gentleman. That is also probably why Gota maama gave you a vital portfolio and put you in charge of the Police, despite being a relative newcomer.
People would have expected you to perform better than the average MP, stand above petty politics and do your job without fear or favour – just like when you stood your ground and voted against the 19th Amendment. Unfortunately, this is also why most people are so disappointed in you now, Sarath.
Sadly, recently we have seen more glimpses of the political animal emerging in you than either the officer or the gentleman. The manner in which you have traded barbs with the 'other' Sarath from the Armed Forces who is also in Parliament has often left a bad taste and cast you in a poor light.
Therefore, it didn't come as a huge surprise when we heard that you had intervened to provide clothes to Piyumi nangi who was being sent to quarantine. Also of interest was why she – and others with her – weren't sent to quarantine in the first instance and why it took a social media blitz to get that done.
Faced with those questions from the public, your response was so reassuring, Sarath. You told us in an official statement that you were only responding to the pleas of a damsel in distress and that you were ready to do so if any other member of the public were to make a similar request from you.
Does it mean, Sarath, that anyone who needs clothes while being taken to quarantine can call you on your telephone and have this arranged? If your intentions are so noble, the next step would be for you to publish your phone number so that the thousands who are being taken to quarantine can contact you!
If you are able to do so amidst your many tasks as the man in charge of Public Security you might as well ask Gota maama for another portfolio – you could be the new Minister for Textiles and the State Minister for supplying apparel to detainees, in keeping with Gota maama's style of descriptive titles!
Some think that your defence of your actions is worse than your offence. What has amused, and at the same time annoyed, many is not what you did – but the prospect that certain people are treated differently from others. That is how Gota maama's Paradise functions, isn't it, Sarath?
Yours truly,
Punchi Putha
PS: These days, when we lack entertainment, Piyumi nangi provided that in good measure. Her live broadcasts got the government heaps of publicity. You can suggest to Gota maama to send her to Parliament on the National List. After all, her oratory is better than Pavithra's or even Seetha's!