British Institute of Engineering and Technology (B.I.E.T.) Offers World Class Qualifications
View(s):

B.I.E.T. was created to fill a vacuum in the engineering and technology education in Sri Lanka, which is high quality education at an affordable price.

The degree programmes offered are from the University of West of England Bristol which is commonly known as UWE Bristol.

UWE Bristol is currently ranked at number 21 in the university rankings done by The Guardian University Rankings table for the year 2021 ( https://www.theguardian.com/education/ng-interactive/2020/sep/05/the-best-uk-universities-2021-league-table ).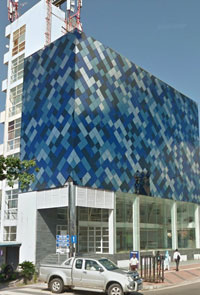 UWE Bristol is the highest ranked university available to the Sri Lankan students at present.
B.I.E.T. is currently teaching for the following degree programmes.
B. Eng (Hons) Electrical and Electronic Engineering.
B. Eng (Hons) Mechanical Engineering (Mechatronics).
B. Sc. (Hons) Construction Project Management.
We currently offer the following Higher Diploma programmes,
Higher Diploma in Engineering Technology
Higher Diploma in Mechanical Engineering
Higher Diploma in Infrastructure and Networks
Diploma in Construction Project Management
And we also offer a foundation programme.
Why we say it is affordable is because B.I.E.T. is maintaining a tuition fee of  Rs 399,000 per degree programme excluding the university fees. The Higher Diplomas are priced at  Rs 299,000 and the foundation programme at 149,000. To make this further affordable we are offering monthly installment schemes, credit card zero installment schemes and student loans from the leading banks in Sri Lanka.
B.I.E.T. has also partnered with www.myfees.lk to make the tuition fee payments easy through their online payment portal with many credit card easy payment plans.
At B.I.E.T. we have created a student centric culture where we focus on giving the best to our students. With that in mind we have partnered with many top corporates to provide internships for our students based on the field of studies they are engaged in. B.I.E.T. is managed by Asian International Academy (AIA) which is a name synonymous with quality education in Sri Lanka where we are the exclusive tuition provider for Sri Lanka Institute of Credit Management (SLICM) which is a body enacted by an Act of Parliament. We offer US CPA programme in collaboration with Becker Professional Education.
We also offer ACCA and CFA qualifications through Alpha Business School. Project Based Learning through Meu Labs and Kaplan study materials through Systematics Education in Sri Lanka. In addition, AIA is representing over 2700 universities in over 40 countries for student placements where we offer our services completely free of charge to the students.
AIA will offer many international pathways to the students of B.I.E.T. to transfer to many prestigious universities around the world.
When it comes to teaching quality, we are happy that we have a faculty strength of over 50 qualified academics with relevant qualifications and practical experience relating to the field in which they are teaching.
We are maintaining all the laboratories fully equipped as per the university requirements.
The students receive their study materials from the university along with the virtual learning platform.
We had our inaugural convocation on the 26th of March at the BMICH where 183 students graduated.
We are located at our state-of-the-art campus at 2 Castle Lane Colombo 4. Please visit www.biet.edu.lk for further information.