Delightful Arangethram performance by Ishara
View(s):

Ishara Wickremanayake presented her Arangethram on April 18 delighting the limited audience present (due to COVID restrictions) at the Elphinstone Theatre with her skill and graceful, expressive performance.

Just 15 years old, Ishara, a student of St. Bridget's Convent is a multi-faceted teenager who is a member of the school Rifle Shooting Squad, Debating Team and the Model United Nations. She has been in her school netball team and in the Eastern Band. Very much into music as well as dance, she enjoys taking part in musical shows organized by the school and has successfully completed the Trinity College London -Grade 8-Speech & Drama Examination and will be sitting for the Trinity College London Grade 8 – Piano Music. She sings in four languages -Sinhala, English, Tamil and Hindi and also loves writing, with a few books that she hopes to publish.

The second child and only daughter of Hiranjan and Jayani Wickremanayake, Ishara was introduced to Bharathanatyam in 2007, at the tender age of two, by her mother's Guru, Smt.Thirupurasundari Yoganandham and began her formal training in Australia when she was four with Guru Smt. Mrs. Karthikar Ganesar. When in November 2010, the family came back to Sri Lanka and Ishara was enrolled in Grade 1 in 2011 at St. Bridget's where her mother too had schooled, she became a pupil of Natyapoorna – Kalaichelvi Guru Smt. Nirmala John.

Under her care and guidance,Ishara has successfully completed all four levels of the Certificate Course, of KalaiKaveri College of Fine Arts, Tamil Nadu, India, which is a prelude to a University degree.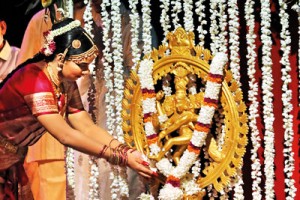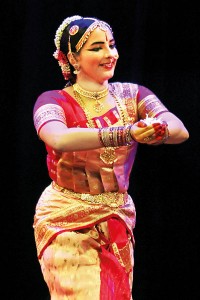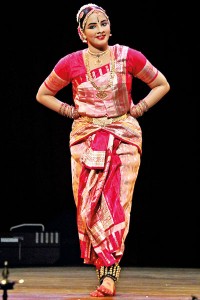 Leading teacher and dancer
Bharathanatyam which originated in Tamilnadu is a composite art -the art of the stage, drama, music, poetry, colour and rhythm. It transcends the limitations of the physical, where the dancer while dancing forgets herself and becomes the character she portrays.
No student can shine without the nurturing of a dedicated teacher and Ishara found her mentor in Nirmala John, founder of Nirmalanjali-Academy of Bharathanatyam, who also teaches at St. Bridget's Convent.
Not only is she one of the leading Bharathanatyam teachers in the country but also the most senior performing artist with MFA and BFA degrees in Bharathanatyam and currently reading for her PhD in Performing Arts.
She has presented performances in many places worldwide and took part in the 21st Anniversary Festival of Indian Classical Dances at the venerated Nadarajah Temple in Chidambaram-India. She represented Sri Lanka at the World Conference of Tamil Studies in Kuala Lumpur-Malaysia and at the Golden Jubilee of Diplomatic Relations between Norway and Sri Lanka in Oslo, Norway. Japan honoured her with the Bunka Award.
Assimilating traditional Bharathanatyam with other traditional Sri Lankan dance form, Smt. John recently danced in the leading ballets 'Navarasa Virindu', 'Nrithya Sumangali' and 'Sivakamiy in Sabatham' together with her two daughters.