Arnold Schwarzenegger shares hilarious idea for beefing up 'boring' Oscars
View(s):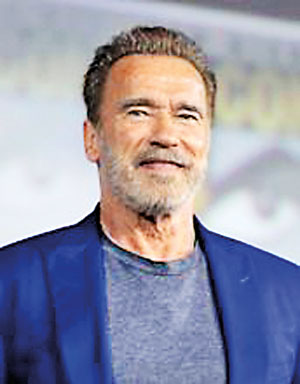 On Monday, legendary action star and former California Governor Arnold Schwarzenegger appeared on Jimmy Kimmel Live! and began the interview by talking about how boring the Oscars were the previous night. In fact, he said he only made it about an hour into the show which ran a little over three hours long.
"The reason I only watched one-third is because it was so boring," Schwarzenegger said. "I basically just turned it off. I couldn't watch it anymore because there was so much talent there on the stage but it was
so boring. How could they with all this talent make it so boring?"
Sunday's telecast of Academy Awards was the least-watched ceremony in the show's history. COVID-19 has had an obvious impact on both films and award shows over the past year, but that was only part of the problem.
The show was also panned on social media for being boring. Partly because the show did away with comedic hosts, film clips, examples of the artistes' work and musical numbers. Also, this year winners were allowed to
make their acceptance speeches as long and awkward as they liked.
While Schwarzenegger was not able to stomach the full ceremony, he did have a suggestion on how to improve it for next year. He said, "I think the next time maybe they should take it to Muscle Beach and have the Oscars on Muscle Beach." That might pump things up.