Action stations for officials expecting pent-up Avurudu excitement
By Nadia Fazlulhaq
View(s):
While managers of hotels, tourist attractions and public transport are set for an influx of April holiday travellers, health officials and police are gearing up equally to ensure the crowds cause no risk of COVID infection.
"As most people in the Western Province were kept indoors last year by lockdowns and travel restrictions there will be a lot of movement this year," the Provincial Director of Health Services, Dr. Dhammika Jayalath said.
"This freedom should not be abused. I ask people in the Western Province to be extremely cautious when travelling out of the province and to follow health and hygiene practices," she said.
Health authorities this week said musical shows and Avurudu carnivals attracting large crowds will be prohibited. Small gatherings with a limited number of Avurudu games will be allowed.
Nuwara Eliya is already seeing large numbers of local tourists escaping from the heat elsewhere.
"Almost all hotels, bungalows and even home stays here have been fully booked. Health precautions are being taken. Handwashing facilities are being set up in tourist hotspots," Nuwara Eliya District Secretary Nandana Galabada said.
Races will go ahead at the Nuwara Eliya Racecourse, and the Spring Festival flower show will also open but fewer attendees will be allowed, Mr. Galabada said. Music concerts will not be held.
Outstation hotels are relying heavily on local tourists this month to recover from losses throughout last year.
"Star-class regional hotels, boutique hotels, villas, bungalows and wayside restaurants are all offering discounts and offers targeting local tourists," the President of the Cultural Triangle Hotels Association, Saliya Dayananda, said. "All our big hotels are booked despite restrictions on using the hotel pools.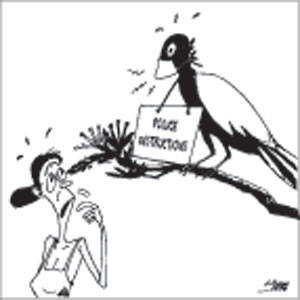 "Hotels will be able to pay employee salaries and bills and recover from last year's losses to a certain extent," he said.
He said locals longing for the outdoors were travelling to many popular destinations.
"Sigirya, Kandalama and Habarana are seeing a lot of local tourists, which is beneficial not only for hotels but even for small-scale shops and vendors in these areas," Mr. Dayananda said.
Hoteliers of the South President Shamindra Fernando said with travel restrictions eased and accommodation deals on offer, southern beach hotels were confident about having Avurudu crowds.
Police have instructed the public to wear masks and keep social distancing rules while shopping.
Police spokesman, Deputy Inspector-General Ajith Rohana, advised those leaving cities to ensure their valuables were kept safe and to be cautious when shopping in crowded areas as there are reports of drug addicts engaging in robbery, chain snatching and pickpocketing.
For those heading to their hometowns, Sri Lanka Railways announced it will have 21 special trains daily from April 9 onwards in addition to the usual long-distance trains, Railways Operations Superintendent Gamini Seneviratne said.
More than 200 buses have been put on for long-distance travellers in the days leading up to the New Year, Sri Lanka Transport Board Chairman Kingsley Ranawaka said.
Random antigen tests and PCR testing will be conducted on those leaving Colombo and heading outstations for the New Year, especially those from the free trade zones, Chief Epidemiologist Dr. Sudath Samaraweera said this week.