Appreciations
View(s):

Yes I will miss this noble man with a cultivated mind

DR. NIHAL ABEYSUNDERE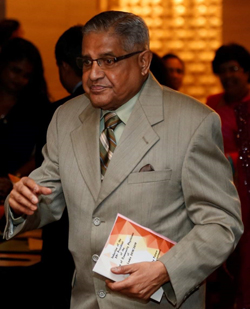 Nihal passed away a few days ago.
His father Dr. Aelian Abeysundere was my father Clement Alles's cousin. Chevaliar William Abeysundere was our great-grandfather. The Abeysunderes were a well-known southern family, prominently featured in Arnold Wright's tome, the '20th Century Impressions of Ceylon'.  Our ancestor William was a prominent benefactor of the Roman Catholic Church.
Nihal like his father was a Doctor of medicine.  After working in the Ministry of Health for many years, he joined the World Health Organization and was in Nepal from 1987 – 1989.  Following that, he was the representative for the W.H.O in Bangladesh till he retired.
He was a family man blessed abundantly in every way.  I was proud to be present when he and his charming wife Nalini celebrated their 60th wedding anniversary. Nalini hails from a very well known, erudite family in Colombo 7. I have known her Perera family for long – a very warm, friendly people.
Nalini and Nihal were never avaricious. Nihal shared his wealth with family, and friends.  Music was a passion, shared with his talented sisters Erin and Rani.
Families like this are very rare in today's society.  They are more like the taste of an English summer on a winter's day.
In this strange and transcendental world between the here and hereafter, life and death seems one, even as the river and the sea are one.
The Buddha taught us that   there is nothing in this world that's lasting. Wise words indeed.
Yes, I will miss Nihal, the noble man with a cultivated mind.  I will not burden my remembrance of him with a heaviness of heart, knowing full well that he rests in eternal peace.
Marie Alles Fernando
---
He was the epitome of that extinct breed of police officers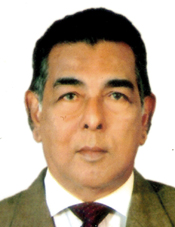 CAMILLUS  ABEyGOONEWARDena
Camillus and I were contemporaries at St. Peter's College, Colombo in the 1950s, though in different classes. After passing the S.S.C. exam, he chose the police for a career, and at a time when the service attracted talent in sports and studies. Many other outstanding Peterites, some in sports, some with leadership skills, joined the police in the 1950s: Muni Gomes, Sivendran, Navaratnarajah, Lakshman Jayawardene, Maxie Fernando and Nissanka Dharmatillake. It is to the credit of the school which nursed and nourished them, that these stalwarts held not only the school, but the police flag high, and with pride. Camillus and his band without exception were honourable men who respected pristine values and ethics. Their careers were laced with standards and principles. What mattered to each of them was not the rank, but the way it was held. Naturally, they were a proud breed.
A recurring theme in my recent book, "Perils of a Profession", was the irreparable harm caused to the service because self-seeking officers found space and scope to climb over those lying ahead in the line of seniority. Camillus Abeygoonewardena and Muni Gomes had powerful patrons in support, when serving as security officers to President J.R. Jayewardene. But they did not seek to acquire such "backdoor" promotions, increments, lands or houses. Such honourable conduct deserves the highest praise. Camillus and those of his ilk were upright, proud, honest and honourable men who eschewed material assets, exuberance, excesses, abuse and double standards. Camillus had deep respect at all times for standards, justice, the rule of law, fairplay and discipline. In his own persuasive style, he often held his ground when having to disagree with his superiors or the establishment on professional matters.
The police service as a career has much to offer by way of temptations which are not consonant with ethics and values expected of the profession. At no point of time in an illustrious career did Camillus succumb to them. He joined the service with modest means, and left the same way.
I remember the time somewhere in 1960 when I met Camillus after we left school. I was then an undergrad in the University of Ceylon, Peradeniya, while he was a Sub Inspector. I was in the gymnasium when he walked briskly upto me to renew acquaintance. My first impression was the friendly manner in which he spoke with me. Despite being a Sub Inspector, a rank highly respected in bygone times, he displayed modesty and simplicity.
We next met after I joined as a "cop". Camillus came into prominence for his outstanding work in the "Traffic and Transport" committee which performed admirably at the Non-Aligned Summit of 1976, being the 'anchor' to Senior DIG Leo Perera who was the chairman. They together handled the complexities of innumerable motorcades of such a galaxy of VIPs with excellent timing, precision and panache. Being then in the 'Security Committee', I had abundant opportunity to observe the dignified, calm, confident and efficient performance of Camillus.
Being obsessed with traffic work, he chose it for a career. It is my view, that he was the best exponent in the field in my time. I had ample opportunity to witness a stellar performance by him on the occasion of the visit of the Pope to Sri Lanka in 1995.  Camillus and traffic were synonymous. His advice was regularly sought in respect of complications which arose amidst a splurge of motor vehicles causing endless obstructions on the highways. The skills of this officer who was a master of the trade were not adequately harnessed, when in service. In fact I proposed, when serving as an "Advisor" in the Ministry of Defence in 2002, that he should serve in a "project ministry" for traffic, given the chronic state of traffic complications, particularly in the Western Province.  I did not even receive an acknowledgement for my proposal! Camillus displayed considerable drive and initiative in whatever he undertook. He was a key member of the Committee of the Senior Police Officers Mess of which I was the president in 1992-93. I took over when the Mess was poised to undergo a major revamp. We together virtually achieved a 'miracle', transforming it to unimaginable standards. The enthusiasm of Camillus and his suggestions as an innovator were remarkable. I was so fortunate to have been blessed with his association in this endeavour. Such improvements could not have been achieved without the zest and dynamism of Camillus. After an exquisite "bar" of the highest quality saw creation, Camillus, his initiative knowing no limits, produced an acquaintance who, for a mere two bottles of arrack, produced two beautiful paintings for the bar. Sadly the two paintings are now missing, as well as the highly valued crimson carpets which adorned the bar and the "IG's Lounge".
Camillus was also an excellent organiser, administrator and coordinator.  He held several positions where such skills were in demand. He was a President of the Old Boys Association (OBA) of St Peter's College, President of the Retired Senior Police Officers Association (RSPOA) and a President of the Nondescript Cricket Club (NCC). He also played a leading role in the emergence of St Peter's as a formidable team in Rugby. Incidentally, his sons were excellent ruggerites, doing the school proud. Sadly one of them passed away, two years ago.
In the years following 1977 when the environment became propitious for quite a number of officers spurred by greed to plunder positions and promotions, Camillus refrained from joining them. He was cast in a different mould. Camillus embellished the service with respect for standards and pristine precedents, and by displaying a remarkable drive for initiative and efficiency. He stood tall when the police decline began to grow in intensity amidst outside interferences, helped by inertia amongst those in the highest echelons ofthe force.  He was the epitome of that extinct breed of officers which made the police the envy of many. Camillus and his kind were beacons amidst the gathering gloom, turmoil and tensions.
His wife Mali and sons Sanjeewa and Dilan have every reason, despite the grief, to be proud that Camillus has left them unforgettable memories: an honourable name, and prestige earned for extraordinary efficiency and the observance of noble standards.
Merril Gunaratne
---
The doc who had many interests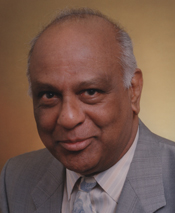 Buddhadasa Dharmawansa (Das) Weerasinghe
Das passed away unexpectedly but peacefully on February 6. He was born on March 13, 1931 in Kochchikade, Sri Lanka, and educated at S. Thomas' College, Mount Lavinia.
He gained his medical degree at Colombo Medical School and achieved his FRCS Edinburgh and FRCS London before becoming a Consultant Orthopaedic Surgeon at Bishop Auckland General Hospital, where he worked until he retired.
In his spare time Das enjoyed reading newspapers, playing Bridge and never missed a Friday night playing snooker at the Bishop Auckland Gentlemen's Club. He loved to cook and entertain.
With his brother GDC Weerasinghe he built the Charles Roslyn Fernando Elders Home in Sri Lanka. After he retired, he visited every year and used his medical skills to help the residents. Das's legacy is his children and grandchildren and he was extremely proud of them all.
Marilyn Weerasinghe and  Rachel Weerasinghe
---
 Warm and compassionate human being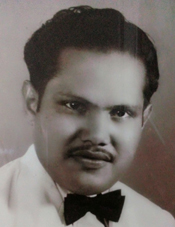 Mervyn St. Clair Anthony Nicholas
Mervyn St. Clair Anthony Nicholas, son of the late Louis Herbert Nicholas and Mildred Gertrude De Zilva was born on July 10, 1931 as the fifth child in the family. He was educated at St. Joseph's College, Trincomalee and completed his SSC in 1949.
He was the nephew of Victor A. Nicholas, the second Ceylonese Post Master General of Sri Lanka.
A founder member of the All-Ceylon UNP Youth League, he was elected to the organizing committee of the Trincomalee District in September 1949. An active trade unionist, he mooted the formation of the UNP Labour Union in 1950.
He served as the Secretary and later as President of the Government Clerical Service Union Ceylon (GCSU) Branch of Matale in 1965; the publication of the journal "Red Tape' was possible due to his untiring efforts. Subsequently, he was secretary of the GCSU branches in Polonnaruwa and Batticaloa. After the inauguration of the Jathika Lipikaru Sangamaya he was the Vice President of the Nuwara Eliya branch.
Mervyn Nicholas was a freelance journalist working for the Times of Ceylon as a correspondent in 1951. He was a regular correspondent to the Catholic Messenger, the Union of Catholic Asian news based in Thailand, the Gnanartha Pradeepaya, and Padukawalan, the Tamil Messenger. He went on to write to the Union of Catholic Asian News (UCAN) journal based in Hong Kong.
He moved to Nuwara Eliya in 1971 and served the Highways, Kachcheri, and RDA as Chief Clerk. Later he was employed at the Turf Club and CTC Eagle Insurance Company.
From 1978 to 1997 he served St. Xavier's Church Nuwara Eliya as its Parish Council Secretary and was secretary of the Vincent De Paul Society. He was also President of the Kandy Diocesan Central Council of the St. Vincent De Paul Society (SVP), member of the National Council of the SVP, and general counsellor of the Catholic Union of Sri Lanka for ten years.
He was National Organizer of the Burgher-Eurasian Alliance and rendered an immense service in compiling the biographies of various people.
He was instrumental in introducing HABITAT to Nuwara Eliya and was a very active member in the Avadi Lanka organization's Nuwara Eliya Branch.
In 1997 when the Old Boys' Association of St. Xavier's College was revived, he was appointed a senior advisor to the OBA and contributed to the amendment of the OBA Constitution. The writer was a member of the committee that was appointed to revise the Constitution of the OBA in 1997,  and recalls when the committee sat around a table in a small room in Nuwara Eliya opposite the College going through it. A sudden shower and power cut saw the task being completed in dim candlelight. Mr. Nicholas' write-up to the papers to safeguard the Sinhala medium and the revival of St. Xavier's College, Nuwara Eliya helped a great deal in opening the eyes of the masses.
I knew him since 1981 as Mervyn was in my class at St. Xavier's College, Nuwara Eliya. Once we hiked to the summit of Piduruthalagala,  and I can vividly remember how he taught us to mark the way using small pieces of sticks.
He was appreciated by many for his sincere social service and promotion of the English language skills through which many were able to find better employment.  Many would call him an authority on the English Language.
He passed away peacefully in 2007.
He was a loving husband to Maureen and a fond father to his children, the late Marlene, Marilyn, Melvyn, Rev. Sr. Iolanthi Mary Queen and Marvyn. We celebrate his life, but mourn his passing away as a warm and compassionate human being.
May the soul of this sincere gentleman
rest in peace.
Thomas Benjamin Jeganathan
---
Great sportsman who brought Wesley to the fore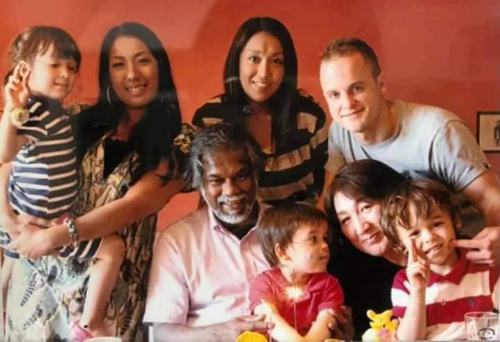 M.C.A. Cader
 M.C.A. Cader, Cassim to his friends, was one of Wesley's most gifted sportsmen. Cassim passed away on February 9 in Tokyo, Japan after a prolonged battle with cancer. Cassim was tall, muscular and had a great physique which meant he stood out amongst his peers and students at Wesley College. He represented Wesley at Cricket (2nd XI), Athletics and Rugby being awarded Colours for both Athletics and Rugby in 1968. He captained the Rugby Team in 1969. His sporting talents did extend beyond representing Wesley College as he represented the YMCA Basketball Team in a tournament in India in 1966.
His sporting honours were in Judo. He began learning Judo at the YMBA and then moved to the YMCA to pursue his career as a Judoka. He won many Provincial (Western Province) and National titles in the Novice, Intermediate and Open Divisions. He represented the YMCA Judo team with success and won the Japanese Ambassador's Award in 1968. He won the National Championship and National White Belt Championship in 1969. He trained in Japan and represented the Daiton Doju Team in Japan. He returned to Sri Lanka and participated at the National Judo Championship held at the Central YMCA Fort in 1980. He showed fine skills to win the Open Championship.
He represented Wesley at the Public Schools Athletics meet in the Shot Putt and Discus. He played as No.8 or a flanker in the Rugby team using his strength and agility to break through the defence of opposing teams. He was a fearless tackler using his Judo skills to break his fall. He was strong, tough and fearless. Stories about his fearless exploits are many but two occasions standout. One was when the College Hockey team were short of a goalie, Cassim volunteered to keep goal barefoot which he did for the whole game. Another was when Wesley were playing St. Joseph's at Longden Place, when Cassim broke through the defence and tried to break his fall going over the try line. Unfortunately the ball got in the way and he hurt his shoulder badly. Though in pain, this did not deter Cassim and he continued to play on.
After completing his schooling he went to Japan to work. He settled into the lifestyle and soon decided to pursue his Judo rankings. At the time of his passing he was a Black Belt (2nd Dan). He married and settled down in Japan and leaves behind his Japanese wife, two daughters, a son-in-law and three grandchildren (see picture).
To quote one of his classmates – "Cassim was always the gentle giant amongst us all and other bright sparks at Wesley thought twice before anyone bullied us, well knowing that we had in Cassim our capable shield and defender."
Cassim was one of the greatest sportsmen that Wesley produced. He took Wesley to amazing levels of achievement and honour in the fields of Athletics, Rugby and Judo. As the College song states, Cassim was "a man of grit and industry" who brought "Wesley to the fore"!
Keith de Kretser
---
 We will always remember this philanthropist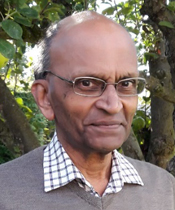 Lucian Nethsinghe
The Council and members of the Institute of Chemistry received the news of the sudden demise of Lucien Nethsinghe with profound sadness. He was born in Sri Lanka and received his early education at S.Thomas' College, Mount Lavinia. He then joined the Royal College of Music and studied with Ralph Downes and Herbert Howells. He completed his studies at King's College, Cambridge, with Boris Ord and David Willcocks.
He was associated with our Institute through his beloved sister Clodagh who was a past president of the Institute and an awardee of the Distinguished Services Award from the Institute.
He was an organist and Master of Choristers of Exeter Cathedral from 1973-1999 and fostered generations of choristers, to take the daily worship of Exeter Cathedral to new musical heights.
We remember him and Clodagh for being philanthropists who donated their residence at Station Road, Dehiwala to the Institute to expand our educational activities. We are very grateful for this and will never forget their contribution. Our deepest condolences to Mr. Nethsinghe's family. May he rest in peace.
 Institute of Chemistry, Ceylon
---